Scuba Diving in Australia – The Best Dive Sites!
If you are planning to scuba dive in Australia and you would like to know what are the highlights and where are the best dive sites found, you have come to the right place. Let us show you what can you expect to see scuba diving in Australia.
There are many places to scuba dive in Australia but the top highlights can be broken into 4 main regions to simplify. Please note if you dig deeper there are even more places to dive like inland lakes, underground aquifers and more. But for the purposes of highlighting the best places for scuba diving please see the 4 regions below:
The Great Barrier Reef - located on the North East Coast of Queensland.
The Central Coast - of Maloolabah, Byron Bay, South West Rocks, Port Macquarie, and Sydney.
The Great Ocean Road, in and around Melbourne.
Western Australia - Ningaloo Reef
At the top of the list and the most famous place for scuba diving in Australia is the Great Barrier Reef. As the largest reef system on Earth, the Great Barrier Reef has drawn scuba divers and snorkelers from all over the world for decades.
The Great Barrier Reef offers spectacular scuba diving on deep coral walls teeming with life to giant coral bays and shallow coral gardens. You will find deep bommies, swim through caverns, caves and a large array of marine animals. Not to mention over 600 species of soft and hard corals.
Scuba Divers can expect to find many species of marine life, including sea turtles, giant clams, white tip and black tip reefs sharks, grey whaler reef sharks, giant mauri wrasse, schooling barracuda, queenfish, giant trevally, cuttlefish, moray eels, flame file shells, octopus, lionfish, glassfish, wobbegong reef sharks, parrotfish and sometimes whale sharks and manta rays. (Manta Rays tend to be found on Southern Part of The Great Barrier Reef around places like Lady Elliot Island).
The water temperatures are warm, ranging from around 22 to 29 degrees Celsius, and this offers all year round scuba diving. For an in-depth guide check out our month by month guide for diving the Great Barrier Reef.
As the largest reef system on planet Earth, the Great Barrier Reef stretches more than 2800klm. It is made up of hundreds of smaller reefs offering amazing bio-diversity and marine life.
The three main ways to scuba dive the Great Barrier Reef are listed below:
1-Day boat diving
Day boats depart from either Cairns or from Airlie Beach in the Whitsundays. There are also options for day boat diving from Alva Beach (SS Yongala Ship Wreck), Misson Beach, Townsville, Orpheus Island, Heron Island, Frankland Islands, Lizard Island, Hamilton Island and Lady Musgrave Island. But we have decided to suggest diving from Cairns and Airlie Beach for ease of access to the International airport at Cairns and the domestic Airport at Hamilton Island (Whitsundays).
2-Multi-day liveaboard dive boats
Overnight liveaboard dive boats depart from both Cairns and the Whitsundays. Although Cairns has a larger selection of liveaboard dive boats on offer due to the close proximity of the outer barrier reef systems, the ribbon reefs, and the coral sea. The Whitsundays tend to be great for visiting the Islands and white sandy beaches, but not the best visibility for scuba diving. If it is great diving you are after then you should look at a liveaboard dive boat from Cairns.
3-Coral Sea liveaboard dive expeditions
Extended Coral Sea liveaboard dive boats only depart from Cairns. Typically they dive the Northern outer barrier reef systems known as the ribbon reefs. Departing Cairns on Thursdays and returning to Cairns on Mondays, Coral Sea liveaboards also visit a large underwater sea-mount/volcano known as Osprey Reef. Osprey Reef is located 100 miles East of Australia in the Coral Sea. Coral Sea liveaboard expeditions are regarded as the best scuba diving in Australia!
What are the highlights?
The highlights of diving in Australia are absolutely diving the Great Barrier Reef. The southern parts of Australia do offer some unique diving experiences like cave diving with Grey Nurse sharks at South West Rocks and Ningaloo Reef in Western Australia. But diving on the Great Barrier Reef is regarded as the real gem of diving in Australia.
Where are the best dive sites found?
The best dive sites are found on the Great Barrier Reef teaming with life, superb coral and large schools of fish. Here is a list of the top 10 dives sites on the Great Barrier Reef.
Osprey Reef Shark Dive at the North Horn Dive Site.
Holmes Reef located East of Cairns in the Coral Sea.
Steve's Bommie, Ribbon Reef Number 10.
The Cod Hole, Northern Ribbon Reefs Lizard Island.
Yongalla Ship Wreck (Alva Beach).
Three Sisters, Milln Reef Cairns.
Lighthouse Bommie (Dwarf Minke Whale Encounters)
Pixie Pinnacle Dive Site Ribbon Reef 9.
Whale Bommie Milln Reef.
Barracuda Bommie, Agincourt Reef 2, Port Douglas.
What can you expect to see diving in Australia?
If we talk about the best place to scuba dive in Australia, nearly all signs point to the Great Barrier Reef. Diving on the Great Barrier Reef you can expect to see a large array of marine species teaming with life. Expect to find tiny nudibranchs, seahorses, and shrimps to large grey whaler reef sharks, giant mauri wrasse reef fish, schooling giant trevally, queenfish and sea turtles of all species. The Great Barrier Reef is made up of hundreds of different species of soft and hard corals. Giant Gorgonian red sea fans, Sea Whips, Sponges, Anenome's, Bolder Corals, Brain Corals and much more.
How to Find a Liveaboard that suits your Scuba Diving Abilities:
So to get started, you will need to decide how long do you have for your holiday. Typically most people spend around 3-Days/2-Nights on a liveaboard.
Time Needed to read this article: 2 minutes
Total Cost of Trip: AUD 810.00
Things You Need To Bring ?
- Diver Certification Card
- Overnight Bag with Towel
- Toiletries and Swim Wear
- Camera or Own Dive Gear
Dive Equipment You will Need:
- If you do not have your own equipment no problem all boats can supply full dive gear! Some charge, some include it in the cost.
What are the steps for choosing:
Step 1 : How much time do you have?
You need to figure out how much time you would like to spend diving. We recommend a minimum of 3-Days & 2-Nights.
Step 2 : What are your diving abilities like?
Step 3 : Total Time, Estimated Cost, Trip Details
Typically can you expect to pay around $810.00 AUD for a 3-day/2-night liveaboard dive trip from Cairns.
If you are interested in the Coral Sea Dive Expedition that also includes Osprey Reef trips range from $2500.00 AUD thru to $5,500.00 AUD.
3-Day/2-Night liveaboards depart Cairns every day. They are usually serviced by day boats. That is why you can join them 7-Days a week.
Coral Sea Dive Expeditions only depart Cairns on Thursdays and return to Cairns on Mondays. These trips need to be booked well in advance due to the low passenger numbers the vessels carry.
Step 4 : Travel Insurance:
This next step you should organize dive travel insurance. Not only should you also have regular travel insurance we always recommend dive travel insurance like Divers Alert Network. Scuba diving in remote parts of the Great Barrier Reef you never know if you run into trouble and you know you are safe when you have dive travel insurance. 
Step 5 : Book your Liveabord and then book your flights:
Use our tour finder form to fill out your dive level experience and the amount of time you have. Once we receive your information we will suggest the best liveaboard option for you. Once you have decided we will send you a link to our booking form and arrange your trip. If eligible you may also use our 1 x FREE Digital Underwater Camera Hire. We offer these to passengers that book over a certain amount.
Conclusion:
If you are planning to Scuba Dive in Australia then you should seriously look at scuba diving the Great Barrier Reef. With easy access by day boat or liveaboard from Cairns or the Whitsundays, diving the Great Barrier Reef should be a must do on your next visit to Australia.
If you have questions or need help choosing a liveaboard or day boat dive trip to the reef, call our friendly staff at PH: + 61 7 40411638 or send us an email reservations@cairnsdiveadventures.com. Our dive crazy staff will point you in the best place to scuba dive in Australia.
Click the links below to find out more.
Do You Need Help Choosing?
Can't decide? We have personally been on every Cairns reef and diving trip. We can help you choose the best tour, to suit your experience and budget.
FREE UNDERWATER CAMERA HIRE*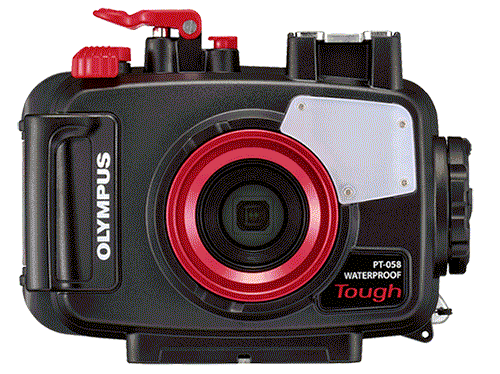 Spend over $550.00 AUD on your Great Barrier Reef tour with us and receive the latest Digital Underwater Camera Hire. Take amazing High-Resolution images and 1080 HD Video.
Not available for any tours to the Islands as fine white sand damages the seals on the cameras and makes them leak!
You need to come into our shop located on the Cairns Esplanade the day before departure to pick up the camera before 5:30 pm. You also need to supply your own SD Camera Card and drop the camera off back at our shop before 6:00pm.