Far Northern Scuba Diving Expeditions Australia
Every year a hand full of enthusiastic scuba divers will book onto one of these extraordinary Far Northern Scuba Diving Expeditions Australia. Travellers will scuba dive the furthest Northern parts of the Great Barrier Reef in Australia over 7 days. Typically departing Cairns on a Monday & Returning to Cairns on Monday.
Cairns has an international and domestic airport making it easy for divers to arrive and depart before and after the expedition. The below photos have been supplied from Spirit of Freedoms Far Northern Scuba Diving Expedition last year.
Modern liveaboard dive boats from Cairns, offer remote area scuba diving at its very best! Enjoy comfortable spacious rooms with private bathrooms, chef prepared meals, highly experienced boat and dive crews and the ability to explore the absolute untouched parts of the Great Barrier Reef.
Generally, the only people that get to see or visit these Far Northern dive sites are marine scientists and explorers. But, over the past few years livaboard dive boat operators from Cairns have created custom built 7-day liveaboard itineraries to access these remote untouched waters of the Great Barrier Reef.
Places like Rainer Island typically are off-site for humans. Nicknamed no man's land, typically no people or human activity are allowed here (Except Marine Scientists). This Island is regarded as the largest turtle breeding island in the World. Far North Dive Expeditions make a stop here, a very lucky opportunity for anyone on board.
Scuba divers are blessed with remote untouched scuba diving, exploring pristine coral reefs as the skipper leads the vessel into un-charted waters. These Far Northern Scuba Diving Expeditions take you deep into the wild side of the Great Barrier Reef.
Typically, scuba divers need to have their advanced diver certification level or higher. It is highly recommended to take out dive travel insurance to cover any cost of evacuation and or decompression chamber fees. Although these events are kept to a very minimum, it does pay to protect yourself just in case of an emergency.
Divers can expect to explore large 40+ meter walls, 30+ meters visibility with giant gorgonian red sea fans, large swaths of giant plate corals untouched with some as large as 5 meters wide. Remote area diving allows for new discoveries and new reefs sites. New coral species have been found on these expeditions along with new fish species.
Expect to find sea turtles, a wide variety of soft and hard corals, large schools of Trevally, Barracuda, Whitetip, Blacktip and Grey Whaler reef sharks, Nudibranchs, Octopus, Cuttlefish, Razorfish, Glassfish and much, much more! A whale shark was also spotted on last years expedition (See video below).
Often the boat will contain a mix or dive enthusiast, marine scientists and moderate to highly experienced scuba divers. Expect like-minded fellow scuba divers with an appreciation for the sport of scuba diving, marine life and the sense of adventure exploring the largest reef system on Earth.
Operating for only a short 4-week period out of the entire year, these Far Northern Scuba Diving Expeditions generally need to be booked at least 6 months in advance.
If you are interested in one of these Far Northern Scuba Diving Expeditions contact our dive reservation team at reservations@cairnsdiveadventures.com or give us a call over the phone: + 61 7 40411638.
Spirit of Freedom offer Far Northern Scuba Diving Expeditions into the remote Northern regions of the Great Barrier Reef. 7-Day Liveaboards depart Cairns on Mondays Return on Mondays!
The ultimate liveaboard dive trip from Cairns! 7 day / 7 night adventure includes Great Barrier Reef's Ribbon Reefs (Cod Hole) and Coral Sea (shark diving). Departs Mondays. Up to 26 certified dives.
A scuba divers paradise! 7 day / 7 night trip exploring Great Barrier Reef's Ribbon Reefs & Osprey Reef in the Coral Sea. Departs Thursday. Up to 26 dives. Advanced certification required.
Liveaboard Dive Information
Click the links below to find out more.
Do You Need Help Choosing?
Can't decide? We have personally been on every Cairns reef and diving trip. We can help you choose the best tour, to suit your experience and budget.
FREE UNDERWATER CAMERA HIRE*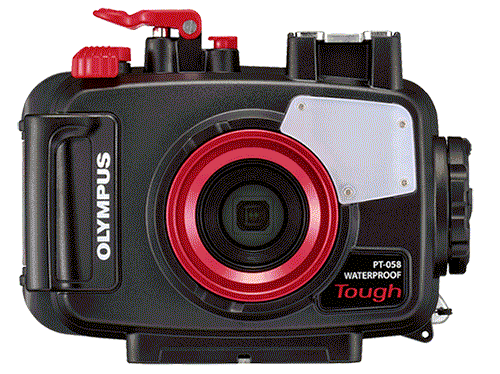 Spend over $550.00 AUD on your Great Barrier Reef tour with us and receive the latest Digital Underwater Camera Hire. Take amazing High-Resolution images and 1080 HD Video.
Not available for any tours to the Islands as fine white sand damages the seals on the cameras and makes them leak!
You need to come into our shop located on the Cairns Esplanade the day before departure to pick up the camera before 5:30 pm. You also need to supply your own SD Camera Card and drop the camera off back at our shop before 6:00pm.