Cairns Whale Watching – On the Great Barrier Reef
Whale Watching on the Great Barrier Reef is simply spectacular! Australia's Great Barrier Reef World Heritage Area provides an important breeding sanctuary for approximately 30 species of cetaceans (whales and dolphins). This equates to around 35% of the world's total living cetacean species. Those most commonly seen on Cairns whale watching tours include Dwarf Minke Whales, Humpback Whales and Bottlenose Dolphins.
A highlight of any Great Barrier Reef Whale Watching tour is to spot the only all white Humpback Whale in the world, affectionately known as "Migaloo" or "White Fella". First seen in 1991, Migaloo is a regular on Cairns' Great Barrier Reef each year, exciting locals and visitors alike with his luminescent white body.
When is the best whale watching time on Cairns' Great Barrier Reef?
Cairns Whale Watching Times: The best time for whale watching on Cairns' Great Barrier Reef is between May and September, depending on the type of whale you would like to see. Dwarf Minke Whales generally start to appear on the northern Ribbon Reefs (approximately 240km north of Cairns) from May onwards.
While the Humpback Whales will more likely be seen in the waters off Cairns around July, August and September. Specific whale watching tours depart Cairns during these months, to provide access to these stunning marine creatures.
Those wanting to see and swim with the Dwarf Minke Whales are best booking a seat on one of Cairns' liveaboard dive tours to the Ribbon Reefs.
Cairns Whale Watching Tours – Day Trips
Reef Magic Cruises operates Cairns Whale Watching Tours from July to September. Researchers believe that nearly 2,000 Humpback Whales make the annual migration to Cairns, where they deliver and nurse their young calves, far from the cold waters of the Antarctic.
These specialist Cairns whale watching tours commenced in 2009 and have delivered an excellent sighting rate for guests (99%). In fact, Reef Magic Cruises are so confident that you will see a whale on one of these tours, that if you don't, you are invited to join them on the next available tour, free of charge.
Humpback Whales in Cairns
Humpback Whales are protected in Australia's Great Barrier Reef World Heritage Area, these warm waters providing an important and safe nursery habitat for the gentle giants. Humpback Whales have long frolicked in these warm waters, however, large-scale whaling activities carried out in the mid 1900s is believed to have reduced the population from 25,000 to just 500.
A protected species in Australia since the 1970s, Humpback Whale populations have made a strong comeback, increasing around 11% annually. In 2007, there were believed to be between 10,000 – 12,000 individuals in Australian waters.
Humpback Whales are the fifth largest animal in the world. Females (larger than males) can grow up to 15m and weigh over 40 tonnes! They have the largest flipper size of any other whale, growing up to one third of their body length. Interestingly, only the males sing and the songs are believed to be a part of the mating ritual.
In Australia, they spend the summer months in the Antarctic waters, before migrating north to the Great Barrier Reef from May to September, where they deliver and nurse their calves. Approximately 4,000 whales make this migration, 2,000 coming all the way to Cairns, which is a 10,000km round trip. They are most frequently seen on Cairns' Great Barrier Reef between July and September, as it takes a little longer to reach the far northern waters.
White Whales on Cairns Great Barrier Reef - Migaloo & Bahloo

White Whales on the Great Barrier Reef? Yes there are – two of them in fact! The most famous white whale is of course Migaloo, a white Humpback Whale first spotted while passing Byron Bay on 28 June 1991. Migaloo was the first all-white Humpback Whale to be reported anywhere in the world. His name comes from the local Aboriginal elders and means "White Fella".
In 2004, researchers from Australia's Southern Cross University managed to collect skin samples from Migaloo, for scientific research. Through this process, they identified that Migaloo was an adult, male Humpback Whale. He is suspected to be albino, but this can't be conclusively proved at this time, so he is now referred to as being a hypo-pigmented humpback.
Migaloo is seen on Cairns' Great Barrier Reef every year and is a much loved visitor to the region. Hard to miss, his luminescent white body is a feature in our warm, blue waters, with everyone on 'Migaloo Watch' from June onwards.
More recently, a second white whale has been seen and named Bahloo. Bahloo is lesser seen and studied than Migaloo and other than photographs, which reveal some small black spots on the tail, there is little known about this new white wonder of the deep.
Australian Great Barrier Reef Marine Park Authority Whale Watching Regulations
To protect the Great Barrier Reef's precious whales and dolphins, several regulations have been established for all whale watching tour operators and participants. These legal requirements are identified in the "Great Barrier Reef Marine Park Regulations 1983" and complemented in the Australian "Environment Protection and Biodiversity Conservation Act 1999".
As a Great Barrier Reef Whale Watching Tour Operator or Tour Participant, you are legally required to adhere to the following points when you encounter a whale from a vessel, aircraft or in the water:
Do not kill, take, injure and / or interfere with whales and dolphins - interference includes harassing, chasing and herding.
Do not restrict the path of whales or dolphins.
Do not touch / feed, or attempt to touch / feed, a whale or dolphin.
Do not enter the water within 100 metres of a whale or within 50 metres of a dolphin.
Do not approach closer than 30 metres to a whale or dolphin if you are in the water. If a whale or dolphin approaches you while you are in the water, move slowly, do not touch or swim towards it.
Minimise noise when closer than 300 metres from a whale or dolphin.
Great Barrier Reef Whale Watching Tour Operators have additional clauses they need to adhere too, in regards to operational speeds and distances that must be maintained when approaching a whale or dolphin. As they are not relevant to tour participants, we will not include them on this site.
Click the links below to find out more.
Do You Need Help Choosing?
Can't decide? We have personally been on every Cairns reef and diving trip. We can help you choose the best tour, to suit your experience and budget.
FREE UNDERWATER CAMERA HIRE*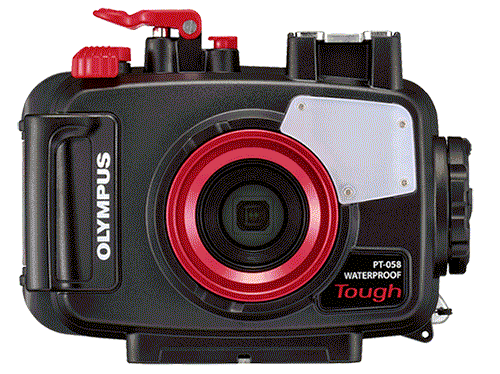 Spend over $550.00 AUD on your Great Barrier Reef tour with us and receive the latest Digital Underwater Camera Hire. Take amazing High-Resolution images and 1080 HD Video.
Not available for any tours to the Islands as fine white sand damages the seals on the cameras and makes them leak!
You need to come into our shop located on the Cairns Esplanade the day before departure to pick up the camera before 5:30 pm. You also need to supply your own SD Camera Card and drop the camera off back at our shop before 6:00pm.