Open Water Dive Courses Cairns
Learn to Dive in Cairns. Welcome to the wonderful world of scuba diving! Cairns is arguably the best place to learn to scuba dive, anywhere in the world. Some of the world's most experienced and awarded dive instructors and operators are based here, providing first class tuition, equipment, safety standards, professionalism and of course, dive sites, on the Great Barrier Reef.
VIEW SELECTED TOURS BELOW:
Learn to dive with one of Cairns' most respected PADI Dive Instruction Centres. 4 and 5 day courses, allowing you to tailor your course to suit your budget & itinerary. PADI Open Water Certification.
Can't decide? We have personally been on every Cairns reef and diving trip. We can help you choose the best tour, to suit your experience and budget.
As the closest point to the Great Barrier Reef, Cairns offers superior dive sites with less travel time and more time to dive, explore and enjoy. Cairns' northern and southern reefs are unrivalled on the Great Barrier Reef system for their diversity, vibrancy, visibility, water temperatures, condition and marine life.
Learning to scuba dive does take a few days (at least 4), and you will need to allow for this when planning your trip to Cairns.
You can start your Open Water course from scratch, or, if you have already completed the theory, choose a Cairns Referral Course for the open water training dives.
Prodive Pool
Underwater Skills
Diving is Great
Classroom Training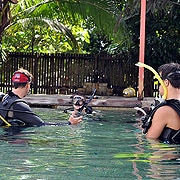 Pool Skills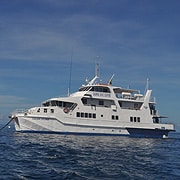 Liveaboard Dive Course
Please note: You may be required to complete an Australian Dive Medical (in compliance with Australian Standards AS 4005.1) prior to / in conjunction with this course. This is an additional cost and can be undertaken locally at several Cairns doctors / medical clinics. Contact us for more information about a Cairns Dive Medical.
Over 150,000 people have learnt to scuba dive on Cairns' Great Barrier Reef. Cairns operators offer both PADI and SSI dive certification, with all courses including dives on the Outer Great Barrier Reef.
PADI vs SSI Dive Courses
So, what is the difference between PADI and SSI learn to dive courses? Essentially, there is no difference. PADI and SSI are both a "brand" of scuba diving learning and certification. They were developed, by different organisations with the same intention: to provide divers with a "safe standard" and "code" of learning and professionalism. Much like Coke and Pepsi are both cola soft drinks, with a slightly different taste, so it is with PADI and SSI diving.
PADI – the Professional Association of Diving Instructors – and SSI – Scuba Schools International – both offer internationally recognised diving certifications, qualifications and licenses. Cairns has professional PADI and SSI scuba schools, with more than 60 years combined experience and over 150,000 dive courses to their credit. So you know you are in safe, experienced hands.
How do you choose? The good news is that there is no right or wrong choice to make. Cairns is a safe place to learn to scuba dive and the PADI and SSI dive centres offer professional equipment, classrooms, instructors and boats. As above, referral courses are available, but the most popular option is to complete the entire course in Cairns.
When booking an Open Water learn to dive course there are a few options. To make your decision easier, we've provided a brief overview of the differences.
4 Day vs 5 Day Courses
All Cairns Learn to Dive Open Water courses include 2 days of classroom theory and basic skills work in a swimming pool. In this time you are given a thorough introduction and briefing on scuba diving. You learn about the equipment, safety signals (and how to communicate under the water), correct dive swimming techniques, buoyancy control, how to equalise, how to avoid decompression sickness, breathing underwater, mask clearing, regulator retrievals, buddy air sharing and emergency ascents. Textbooks are provided and tests are given and must be passed, before you can proceed to the open water component of the course.
All basic skills are practiced in swimming pools, where you will also be required to demonstrate that you are able to swim 200m and tread water for at least 10 minutes. Once everything has been completed to the satisfaction of your qualified dive instructor, you proceed to the open water component of your learn to dive course on the Great Barrier Reef.
Get Certified
Divng with your Buddy
Explore the Reef
Relax On Deck
Dive Instructors
Dive with Turtles
This where the difference between a 4 and 5 day course becomes apparent. All learn to dive Open Water courses include and require a minimum of 4 training dives. These are completed over 2 days. So if you have booked a 4 day course, then you will basically complete your training and then enjoy one certified dive. If you have booked a 5 day course, you complete your training dives and then have one day to enjoy certified diving on the Great Barrier Reef with your buddy.
If budget and itinerary allow, we would always recommend the five day option, as that way you have time to enjoy the freedom of scuba diving, as a certified diver, on the Great Barrier Reef without your instructor.
Day Trips vs Liveaboard Courses
This is another decision to make. You can book your learn to dive course as a 'budget trip' which includes day trips to the Great Barrier Reef, or a liveaboard trip. What's the difference?
The day trip option is exactly that. You spend two days in Cairns doing your training, then take two day trips to and from Cairns to the Great Barrier Reef, to compete your open water dive training. The day trips are included in the price, but this means you do still have to pay for accommodation in Cairns on these days. It also means you miss sunset and sunrise over the Coral Sea. Day trip learn to dive courses are generally cheaper than liveaboard trips.
Tusa Dive
Divers Den Courses
Reef Quest
Sunrise on the Reef
Prodive Sunset
Night Diving
The liveaboard trips are when you go and stay overnight (or for a few nights, if you have chosen a 5-day learn to dive course) on the Great Barrier Reef. You still complete your 2 days of training and pool work in Cairns, then spend the next 2 or 3 days at sea. As well as getting to enjoy sunrise and sunset over the Coral Sea, you have the chance to participate in a night dive and early morning dive. Early morning dives are sometimes the best dive the day: it's the time when night fish are heading off and day fish are waking up. It also means you spend less time travelling to and from the reef and more time relaxing and enjoying the experience.
Liveaboard trips are generally more expensive than the learn to dive day trip option, but they do include accommodation, linen and all your meals when at sea.
Being an Open Water Certified Diver
Once you have successfully passed all of the skill tests, to your Dive Instructor's satisfaction, you become a certified Open Water Diver! Congratulations! What does this mean? This means you are recognised as a qualified Open Water diver and will receive a certification card (your dive license) which will enable you to scuba dive anywhere on earth, to the limitations of your certification. Open Water divers can dive to a maximum depth of 18m with a buddy: no solo diving is allowed.
Cairns Dive Adventures has completed both PADI and SSI Open Water learn to dive courses in Cairns. We are pleased to provide unbiased advice and reviews, to help you make an informed decision. We are not affiliated with any of the boats / dive operators. We are Cairns locals who are passionate about diving and ensuring you have the very best dive course experience you can, to suit your budget and itinerary. Our income is made from bookings made on this site: we thank you for your support and hope our information has been of some assistance.
Learn to dive with one of Cairns' most respected PADI Dive Instruction Centres. 4 and 5 day courses, allowing you to tailor your course to suit your budget & itinerary. PADI Open Water Certification.
Cairns learn to dive information
Click the links below to find out more.
Can't decide? We have personally been on every Cairns reef and diving trip. We can help you choose the best tour, to suit your experience and budget.
FREE UNDERWATER CAMERA HIRE*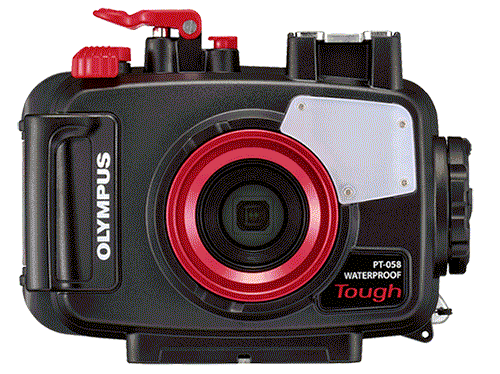 Spend over $550.00 AUD on your Great Barrier Reef tour with us and receive the latest Digital Underwater Camera Hire. Take amazing High-Resolution images and 1080 HD Video.
Not available for any tours to the Islands as fine white sand damages the seals on the cameras and makes them leak!
You need to come into our shop located on the Cairns Esplanade the day before departure to pick up the camera before 5:30 pm. You also need to supply your own SD Camera Card and drop the camera off back at our shop before 5:30pm.
Please Remember there is no other way to collect our cameras! All passengers must come into our shop the day before departure day before 5:30 pm.