Fitzroy Island is a continental island off Cairns, situated within the Great Barrier Reef Marine Park. This island has towering mountain peaks, coral beaches, blue waters and a range of activities, including kayaking tours.
FITZROY ISLAND TOURS FROM CAIRNS:
Fitzroy Island boat transfers with Raging Thunder Cruises is a fantastic way to spend ...
Please note due to COIVD-19 at this point in time Fitzroy Island Ferries is ...
Can't decide?
CALL US: 07 4041 1638
Or try the form below, we have personally been on every Cairns reef and diving trip. We can help you choose the best tour, to suit your experience and budget.
There are fringing reefs situated within easy swimming distance from the beaches and hard and soft corals underneath the jetty. Water entry is straight off the beach, so you can tailor your water sports to suit your comfort levels. Most of the beaches are made of coral rubble and one beach (Nudey Beach) has sand.
Things to do on Fitzroy Island
On land there is a resort with licensed bar, restaurants and cafes. The island also has several walking trails, which range from the gentle to the strenuous.
For a short walk in the shade, visit the Secret Gardens, or for the more adventurous, there is the 3.6km return Lighthouse Walk or the 4.4km return Summit Track. Both of the latter offer excellent views over the surrounding Coral Sea, but we do recommend taking some water, a hat and sunscreen.
There are also a lot of optional activities on Fitzroy Island, including kayak tours, snorkelling, scuba diving and enjoying the inflatable in-water trampoline.
Underwater visibility varies with the tides and currents and the waters are generally pretty calm.
Fitzroy Island is a continental island 30km from Cairns. A continental island is an island that was once connected to the mainland, but became separated when sea water levels rose.
Travel time from Cairns is usually around 45 minutes on high speed, modern catamarans. Day trips are available, or you can choose to stay at the newly refurbished hotel. There is even a camping ground.
Fitzroy Island is 339 hectares, the majority of which is protected National Park. It comprises a wide variety of terrain and vegetation including fringing tropical reefs, coral beaches, mangroves, open woodland and rainforest.
Historically, Fitzroy Island was a fishing, hunting and gathering location for the region's indigenous peoples. In the late 1880s it was a quarantine station for miners heading to the Cooktown goldfields, before later becoming a mission, then a pearling base and in World War II, an artillery gun base.
Today, Fitzroy Island is a popular Cairns day tour choice for locals and visitors. Cairns Dive Adventures has visited the island several times and is happy to provide unbiased trip reviews and advice. Fitzroy Island is suitable for swimmers and non-swimmers.
Please note: We are not affiliated with any Cairns reef cruise or island operators. We are Cairns locals, trying to help visitors have the best time they can, on their stay in our region. This website is funded and built by us: we make commission from your tour bookings. We hope the information is of some assistance and thank you in advance for your business.
Fitzroy Island boat transfers with Raging Thunder Cruises offer a fast quick transfer service to the beautiful Fitzroy Island.
Fitzroy Island Resort Ferries have convenient departure and return times from Cairns to Fitzroy Island, making this great for a full day tour of the Island. Depart Cairns 8:00am, 11:00am and 1:30pm.
Click the links below to find out more.
Can't decide? We have personally been on every Cairns reef and diving trip. We can help you choose the best tour, to suit your experience and budget.
FREE UNDERWATER CAMERA HIRE*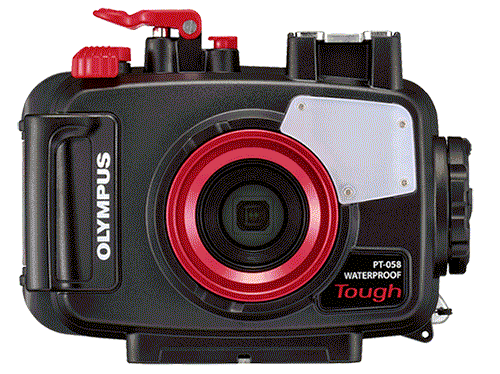 Spend over $550.00 AUD on your Great Barrier Reef tour with us and receive the latest Digital Underwater Camera Hire. Take amazing High-Resolution images and 1080 HD Video.
Not available for any tours to the Islands as fine white sand damages the seals on the cameras and makes them leak!
You need to come into our shop located on the Cairns Esplanade the day before departure to pick up the camera before 5:30 pm. You also need to supply your own SD Camera Card and drop the camera off back at our shop before 6:00pm.