Cairns Glass Bottom Boat Information
Glass bottom boat tours were invented on Cairns' Great Barrier Reef! First launched back in the early 1900s on Green Island, glass bottom boat tours revolutionised visiting the Great Barrier Reef. Prior to glass bottom boat tours, visitors would take a square glass box and float it on top of the water, looking down at the corals beneath.
With the advent of glass bottom boat tours, visitors could explore the Great Barrier Reef, gliding over the reef and looking down on the corals and marine life. Cairns glass bottom boat tours are available with most reef, pontoon and island experiences. It is always included in the ticket price and accompanied by an informative reef presentation.
Glass bottom boat tours are suitable for people of all ages and nationalities. Kids and non-swimmers will enjoy this unique, completely safe way of seeing the Great Barrier Reef. Snorkellers and divers will benefit from the educational talks, learning more about what they have or will see on their own, unguided reef exploration.
Cairns glass bottom boat tours generally last between 20 and 30 minutes and are available on trips to Green Island, Fitzroy Island, the Frankland Islands Group, all outer reef pontoons and most outer reef boat trips, including Passions of Paradise and Ocean Freedom, to name just a few.
The newest Cairns Glass Bottom Boat belongs to Reef Magic Cruises, who purchased a $150,000 Manta glass bottom boat in mid 2010. Seating up to 40 guests, the Manta glass bottom boat has 16 panoramic viewing windows and is permanently located at the Reef Magic Cruises Marine World pontoon. A 30 minute tour with a marine biologist is included in their day tour price.
Please note: We are not affiliated with any of the boats. We are Cairns locals, trying to help visitors have the best time they can, on the amazing Great Barrier Reef. This website is funded and built by us: we make commission from your tour bookings. We hope the information is of some assistance, please don't hesitate to contact us for more advice.
Great day tour for people of all ages. Visit Outer Reef Pontoon at Moore Reef, with lots of inclusions: snorkelling, glass bottom boat and semi-sub tours, underwater observatory and more.
Click the links below to find out more.
Do You Need Help Choosing?
Can't decide? We have personally been on every Cairns reef and diving trip. We can help you choose the best tour, to suit your experience and budget.
FREE UNDERWATER CAMERA HIRE*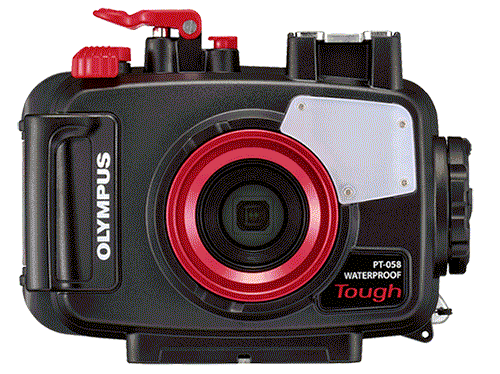 Spend over $550.00 AUD on your Great Barrier Reef tour with us and receive the latest Digital Underwater Camera Hire. Take amazing High-Resolution images and 1080 HD Video.
Not available for any tours to the Islands as fine white sand damages the seals on the cameras and makes them leak!
You need to come into our shop located on the Cairns Esplanade the day before departure to pick up the camera before 5:30 pm. You also need to supply your own SD Camera Card and drop the camera off back at our shop before 6:00pm.