Sand Cay Diving – Michealmas and Upolu Cays
Cairns diving day tours visit Michaelmas and Upolu Cays, offering a combination of open water diving and lagoon-style diving. Several operators provide these tours, allowing you to choose between motor / sail boats and comfortable cruisers. These tours offer excellent diving conditions, suitable for beginners through to experienced divers.
The Michaelmas and Upolu Cays National Park is 41km north-east of Cairns and travel time is anywhere from 90-minutes to 2-hours. These sites are generally not affected by coastal conditions and visibility is variable pending weather and time of day, but is usually anywhere from 10 – 20m.
Michealmas and Upolu Cays Dive Sites
Dive site depth varies, but as all dives on Cairns sand cay dive tours are guided, the maximum depth you will reach is 18m. On the journey to the cays, Dive Instructors will check your dive certification cards, issue equipment and provide safety and information briefings.
Choose between one or two dives on these trips, spending the rest of the time snorkeling and visiting the coral cays. These trips are visually spectacular above the water, with the white sand rising out of the blue water and in the case of Michaelmas Cay, providing an important breeding ground for many species of sea birds.
All sand cay dive trips include a reef dive site and another dive around the cay. Depending who you choose, the maximum time at the reef is six (6) hours. The reef dive sites are generally limited to one or two operators and may be a bommie or wall dive. Either way, you can expect to see lots of different types of Great Barrier Reef fish, hard and soft corals, feather stars, clams, sea squirts, nudibranchs, sea fans and more.
Closer to the cays you are likely to encounter giant clams, soft corals, anemone shrimp, sea cucumbers and schools of smaller fish. In fact, the waters surrounding Michaelmas Cay are home to some of the largest giant clams we have ever seen, really impressive!
About Michealmas and Upolu Cays
Both cays are surrounded by clear waters with healthy reef systems and a diverse array of marine life. Michaelmas Cay has some vegetation and can be home to up to 20,000 breeding pairs of birds at any one time. People access to the cay is limited to the roped off areas, ensuring day visitors do not trample the nests. Uplou Cay is 'newer' than Michaelmas and does not support any vegetation - it is a 'pure' sand cay.
Michaelmas and Upolu Reefs are a part of the Arlington Reef system, included in the Great Barrier Reef Marine Park.
Cairns Dive Adventures has been to Michaelmas and Upolu Cays. We are not affiliated with any of the boats. We are Cairns locals, trying to help visitors have the best time they can, on the amazing Great Barrier Reef. This website is funded and built by us: we make commission from your tour bookings. We hope the information is of some assistance and thank you for your support.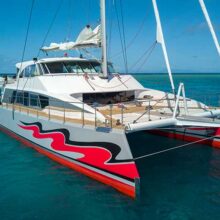 Australian Tourism Award Winner. Daily dive / snorkel trips to Michaelmas Cay & Paradise Reef on 25m sailing catamaran. Free scuba demonstration & guided snorkel tour. Hot / cold buffet lunch.
Cairns Day Diving Information
Click the links below to find out more.
Do You Need Help Choosing?
Can't decide? We have personally been on every Cairns reef and diving trip. We can help you choose the best tour, to suit your experience and budget.
FREE UNDERWATER CAMERA HIRE*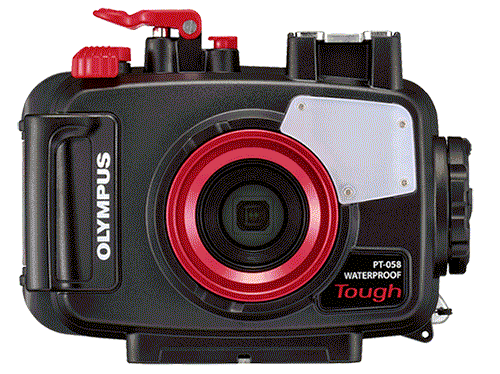 Spend over $550.00 AUD on your Great Barrier Reef tour with us and receive the latest Digital Underwater Camera Hire. Take amazing High-Resolution images and 1080 HD Video.
Not available for any tours to the Islands as fine white sand damages the seals on the cameras and makes them leak!
You need to come into our shop located on the Cairns Esplanade the day before departure to pick up the camera before 5:30 pm. You also need to supply your own SD Camera Card and drop the camera off back at our shop before 6:00pm.