Fitzroy Island Scuba Diving
Cairns dive day tours to Fitzroy Island are a combination of diving, relaxing and exploring one of the most popular continental islands in the area. Only one operator provides certified diving on Fitzroy Island and that diving will be either from the beach, or tender transfer to nearby bays, pending conditions. Equipment is provided or you can take your own.
Unlike Green Island, Fitzroy Island is a continental island, which means it was once connected to the mainland, but became isolated with rising water levels. What does this mean for divers? Fitzroy Island has less sand surrounding it (indeed, beaches are comprised mainly of coral rubble) and its reefs are fringing reefs.
Fitzroy Island Scuba Diving Sites
Fitzroy Island Scuba Diving sites are relatively shallow, rarely exceeding 15m and there is lots of marine and coral life to be seen, whether diving from the beach or on the tender transfer. Visibility is variable, pending season and current, usually anywhere between 5m – 15m.
All diving is done from the island itself (rather than on day boat tours), with the dive centre located within Fitzroy Island Resort. You can choose between guided and unguided dives.
Fitzroy Island is 25km east of Cairns and travel time varies from 45-minutes to an hour. A few different boats make this journey, so you can pick the one that best suits your budget and timing (we can help with advice on this). All paperwork and equipment will be completed on the island, so you can enjoy your trip out, which takes you past Cairns' rainforest headlands.
Fitzroy Island Activities
Fitzroy Island has a lot of activities for when you are not in the water. As well as the resort and its beachside bar, there is an in-water trampoline, kayaking tours and walking trails through a range of vegetation, ranging from mangroves to rainforest and open woodlands.
The lighthouse road (3.6km return) takes you up a hill and through open woodland to the island's lighthouse. This lighthouse was built in 1970 and was the last staffed, purpose-built lighthouse in Australia. In winter, the lighthouse offers sweeping views over the Coral Sea and you may be lucky enough to see some of the migrating Humpback Whales.
For the more energetic, there's the summit track (4.4km return) which climbs 269m above sea level and ends with giant granite boulders. The views are amazing, making this a worthwhile trip, if you have the time.
Fitzroy Island occupies 339 hectares and you could extend your diving day tour to become an overnight visit, by staying at the resort or at the island's camping facilities.
Please note: We are not affiliated with any of the boats. We are Cairns locals, trying to help visitors have the best time they can, on the amazing Great Barrier Reef. This website is funded and built by us: we make commission from your tour bookings. We hope the information is of some assistance and thank you for your support.
Fitzroy Island boat transfers with Raging Thunder Cruises offer a fast quick transfer service to the beautiful Fitzroy Island.
Great value one of Cairns cheapest day boats to the Great Barrier Reef. Full day snorkeling visiting 2 x Reef Locations. Includes lunch and all snorkel gear.
Fitzroy Island Resort Ferries have convenient departure and return times from Cairns to Fitzroy Island, making this great for a full day tour of the Island. Depart Cairns 8:00am, 11:00am and 1:30pm.
Cairns Day Diving Information
Click the links below to find out more.
Do You Need Help Choosing?
Can't decide? We have personally been on every Cairns reef and diving trip. We can help you choose the best tour, to suit your experience and budget.
FREE UNDERWATER CAMERA HIRE*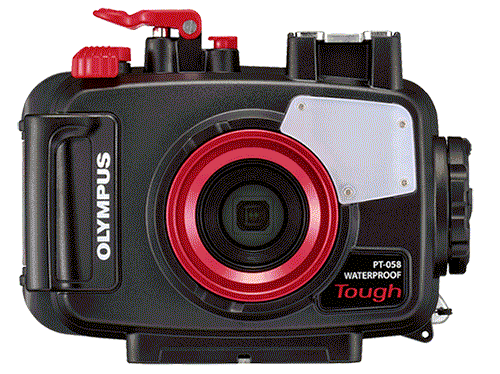 Spend over $550.00 AUD on your Great Barrier Reef tour with us and receive the latest Digital Underwater Camera Hire. Take amazing High-Resolution images and 1080 HD Video.
Not available for any tours to the Islands as fine white sand damages the seals on the cameras and makes them leak!
You need to come into our shop located on the Cairns Esplanade the day before departure to pick up the camera before 5:30 pm. You also need to supply your own SD Camera Card and drop the camera off back at our shop before 6:00pm.