Fitzroy Island Adventures – Boat Transfers
Spend a realxing day on this inner reef island with Fitzroy Island Boat Transfers by Raging Thunder Cruises
All Prices in Australian Dollars.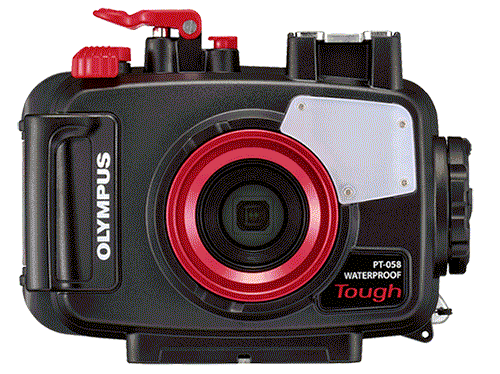 *FREE UNDERWATER CAMERA HIRE
Book this trip with us, you must spend over $550.00 AUD to receive our 1 x Free Cairns Underwater Camera Hire. You must come into our Cairns Esplanade Shop to pick up the camera the day before departure day before 5:30 pm. Reserve your camera today!
Can't decide? We have personally been on every Cairns reef and diving trip. We can help you choose the best tour, to suit your experience and budget.
Fitzroy Island Adventures – Boat Transfers
Tour Type: Full Day | Operates: Daily | Departs: 9:00am | Returns: 4:45pm | Transfers: No, make own way
HIGHLIGHTS:
Spend a realxing day on this inner reef island with Fitzroy Island Boat Transfers by Raging Thunder Cruises
| AVAILABLE ON THIS TOUR: | |
| --- | --- |
| Boat Transfers: Yes | Snorkel Gear: No, Not Included |
| Lunch: No, You can buy at the Resort Bar | Toilet Use: Yes |
| Snorkel Gear Hire: Yes at Dive Shop Extra Cost | Scuba Diving: Yes at Dive Shop Extra Cost |
| Ferry Transfer Only: Yes | Bring Own Lunch: Yes, You can bring your own! |
Fitzroy Island boat transfers with Fitzroy Island Adventures is a fantastic way to spend the day at beautiful Fitzroy Island. Combining transfers to and from Cairns, the Fitzroy Island boat transfers offers a fast efficient way to get to this inner reef Island.
Fitzroy Island is a continental island which is located about 30km offshore from Cairns. Continental means that it once used to be connected to the mainland, but was separated hundreds of thousands of years ago by rising water levels. The 339-hectare island is a mostly protected national park with a wide variety of terrain and vegetation including fringing tropical reefs, coral beaches, mangroves, open woodland and rainforest. It also features a resort with restaurant and bar facilities.
Spend your day exploring this tropical island with inner reef coral and white sandy beaches and for the more strenuous, a lighthouse walk or summit walk to the very top of Fitzroy Island (Elevation 269 meters). Or, you can just choose to chill out at the island bar, have a few drinks, and buy lunch.
Please note you cannot bring your own alcohol onto the island as it is a National Park and the resort is a licensed premise.
All prices in Australian Dollars.
Can't see the prices on your mobile? Click the Green Circle with the + Sign.
| CHOOSE OPTION | INCLUDES | DIVES | PRICE | + TAXES | TOTAL |
| --- | --- | --- | --- | --- | --- |
| Adult | Cruise Only | - | $85.00 | - | $85.00 |
| Child | Cruise Only | - | $56.00 | - | $56.00 |
| Family | Cruise Only | - | $231.00 | - | $231.00 |
| | | | | | |
| | | | | | |
This day tour is run by Raging Thunder Cruises and commences with check-in at the Cairns Reef Fleet Terminal from 8 am. Your transfer vessel is called the Fitzroy Flyer, which is moored a short walk away, at the nearby Marlin Marina. Boarding is from 8.15 am onwards: the boat departs as soon as all guests are on board.
The Fitzroy Flyer catamaran has indoor and outdoor seating and provides a fast, smooth ride to nearby Fitzroy Island, which takes around 45-minutes (pending weather). On arrival at the island, you follow the signs to the beach activity hire hut, right next to the jetty, which is where you can set up on the beach and prepare to spend your day.
There's plenty to do at Fitzroy Island. You can snorkel from the beach or explore the island's many self-guided walking trails. We suggest taking bottled water with you on the walks, as most of them are quite strenuous, especially the lighthouse trail and summit walking track (which takes you 269m up the mountain). You must be back on the boat no later than 3.30 pm for the return journey, which will see you arrive in Cairns around 4:45 pm.
Lunch is not provided as this is a Ferry Transfer Service only. But you can purchase meals and drinks from the Island Resort Bar. You are also welcome to bring your own lunch but please note: You are not allowed to bring your own Alcohol as the Island is a National Park and the Resort is a Licensed Premises.
Scuba diving is available at Fitzroy Island it can be organized and paid for at the beach activity hire hut.
Fitzroy Island is a continental island which is surrounded by fringing coral reefs. Its beaches are mostly comprised of coral rubble. You can snorkel under the jetty or around the headlands to see hard and soft corals, clams and many types of fish including parrotfish, wrasse, butterflyfish, angelfish and more. Underwater visibility varies, pending season, tide and conditions. Seek advice from the beach activity hire hut (next to the jetty) on the best place to snorkel on your visit.
Snorkel gear is not included and can be hired for extra cost from the beach activity hire hut. Or you may also bring your own gear!
Customer Tour Reviews & Feedback
Customer reviews are written by our customers using our 1 x FREE Digital Underwater Camer Hire Service.
Sorry, we couldn't find any posts. Please try a different search.
Cairns Dive Adventures Trip Reviews
Sorry, we couldn't find any posts. Please try a different search.
All prices in Australian Dollars.
We accept VISA & MC with no booking fees.
Choose your options on the booking form.
Press the red book now button.
Inclusions: Fast catamaran transfers from Cairns to Fitzroy Island Return!
FREE UNDERWATER CAMERA HIRE*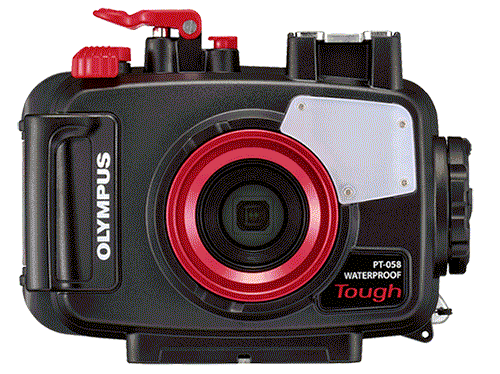 Spend over $550.00 AUD on your Great Barrier Reef tour with us and receive the latest Digital Underwater Camera Hire. Take amazing High-Resolution images and 1080 HD Video.
Not available for any tours to the Islands as fine white sand damages the seals on the cameras and makes them leak!
You need to come into our shop located on the Cairns Esplanade the day before departure to pick up the camera before 5:30 pm. You also need to supply your own SD Camera Card and drop the camera off back at our shop before 6:00pm.