Dwarf Minke Whale Tours – Liveaboard Trips
This is the only place on earth where you can swim and snorkel with Dwarf Minke Whales! Dwarf Minke Whale liveaboard trips depart from Cairns, taking you up to the far northern Ribbon Reefs. These trips are seasonal, as the Dwarf Minke Whales are only 'in town' for a few weeks of the year. (The rest of the time, they are in cooler southern waters). These trips can not be booked as a day trip from Cairns.
VIEW SELECTED TOURS BELOW:
PRO DIVE - Ribbon Reef Minke Whale Liveaboard is here! This brand new liveaboard dive expedition has commenced for the 2021 Minke Whale Season. Operates JUNE / JULY!
Can't decide? We have personally been on every Cairns reef and diving trip. We can help you choose the best tour, to suit your experience and budget.
PRO DIVE Cairns - Ribbon Reef Minke Whale Liveaboard has started operations this JUNE / JULY 2021. The dive boat is operated by the professional dive team at Pro-Dive Cairns. Pro-Dive Cairns are well known for fantastic customer service and 5-Star Safety standards. The trip will have you diving at Ribbon Reef 10, Ribbon Reef 3 and the Agincourt Reefs from Port Douglas. Divers are emersed in pristine warm waters, beautifully populated soft and hard corals. The ribbon reefs are known for their biodiverse marine life, they are in fact some of the best diving in Australia.
Mike Ball Dive Expeditions operates specialised Cairns liveaboard Dwarf Minke Whale Tours, departing for a few weeks in June and July of each year. Dwarf Minke Whales are commonly seen on these remote reefs at this time, and their natural curiosity has provided many once in a lifetime experiences for guests.
The Minke Whale Expeditions have been operating since 1996 with a 98% success rate on seeing the whales. Over the last 11 years, the largest pod seen had 28 whales and the longest encounter lasted 10 hours. Mike Ball's Cairns liveaboard Dwarf Minke Whale Watching tours vary between three and seven nights, with at least one day entirely dedicated to finding and snorkelling with the whales. Other sites visited on these tours include the world famous Cod Hole and other Ribbon Reef dive sites.
Please note: Swimming and snorkelling with whales has been banned in many other countries, so these tours represent a once in a lifetime opportunity to interact closely with these amazing marine mammals.
More on the Dwarf Minke Whales
Dwarf Minke Whales are 'new' to the world, having only been classified as their own distinct form in the mid 1980s. Found only in the Southern Hemisphere, Dwarf Minke Whales live in the waters off South Africa, New Zealand, South America, New Caledonia, Vanuatu and Australia.
In Australia, the whales spend the summer months (December – March) cruising the sub Antarctic waters, before moving to Cairns' northern Ribbon Reefs from March to October, with 80% of sightings recorded in June and July. Indeed, up to 200 Dwarf Minke Whales have been seen on the Great Barrier Reef per season.
As their name suggests, Dwarf Minke Whales are relatively small. They are approximately 2m long when born and the largest recorded adult measured 7.8m. Adults weigh between 5-6 tonnes and are highly mobile in the water, even able to jump out of it like dolphins. Generally seen in 20-40m of water, Dwarf Minke Whales can swim at a top speed of 12 knots, but can't sustain this for long periods of time. Like all other mammals, Dwarf Minke Whales need to surface to breath, and do so regularly, diving for periods from 30 seconds to 12 minutes.
Inquisitive by nature, Dwarf Minke Whales will approach boats and snorkelers and divers in the water, sometimes coming within a few feet of a person.
Australian Great Barrier Reef Marine Park Authority Whale Watching Regulations
To protect the Great Barrier Reef's precious whales and dolphins, several regulations have been established for all whale watching tour operators and participants. These legal requirements are identified in the "Great Barrier Reef Marine Park Regulations 1983" and complemented in the Australian "Environment Protection and Biodiversity Conservation Act 1999".
As a Great Barrier Reef Whale Watching Tour Operator or Tour Participant, you are legally required to adhere to the following points when you encounter a whale from a vessel, aircraft or in the water:
Do not kill, take, injure and / or interfere with whales and dolphins - interference includes harassing, chasing and herding.
Do not restrict the path of whales or dolphins.
Do not touch / feed, or attempt to touch / feed, a whale or dolphin.
Do not enter the water within 100 metres of a whale or within 50 metres of a dolphin.
Do not approach closer than 30 metres to a whale or dolphin if you are in the water. If a whale or dolphin approaches you while you are in the water, move slowly, do not touch or swim towards it.
Minimise noise when closer than 300 metres from a whale or dolphin.
Great Barrier Reef Whale Watching Tour Operators have additional clauses they need to adhere too, in regards to operational speeds and distances that must be maintained when approaching a whale or dolphin. As they are not relevant to tour participants, we will not include them on this site.
See our video below on diving with Dwarf Minke Whales from Cairns.
A scuba divers paradise! 7 day / 7 night trip exploring Great Barrier Reef's Ribbon Reefs & Osprey Reef in the Coral Sea. Departs Thursday. Up to 26 dives. Advanced certification required.
Cairns liveaboard dive information
Click the links below to find out more.
Can't decide? We have personally been on every Cairns reef and diving trip. We can help you choose the best tour, to suit your experience and budget.
FREE UNDERWATER CAMERA HIRE*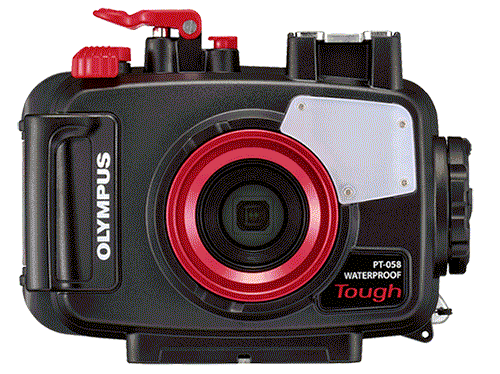 Spend over $550.00 AUD on your Great Barrier Reef tour with us and receive the latest Digital Underwater Camera Hire. Take amazing High-Resolution images and 1080 HD Video.
Not available for any tours to the Islands as fine white sand damages the seals on the cameras and makes them leak!
You need to come into our shop located on the Cairns Esplanade the day before departure to pick up the camera before 5:30 pm. You also need to supply your own SD Camera Card and drop the camera off back at our shop before 5:30pm.
Please Remember there is no other way to collect our cameras! All passengers must come into our shop the day before departure day before 5:30 pm.