Spirit of Freedom – Cod Hole & Coral Sea Trip (7-NIGHT)
Dive the Famous Cod Hole, Ribbon Reefs! Enjoy the Shark Dive at Osprey Reef 1000m Wall Diving! Spectacular Coral, Marine Life & Chef Prepared Meals
All Prices in Australian Dollars.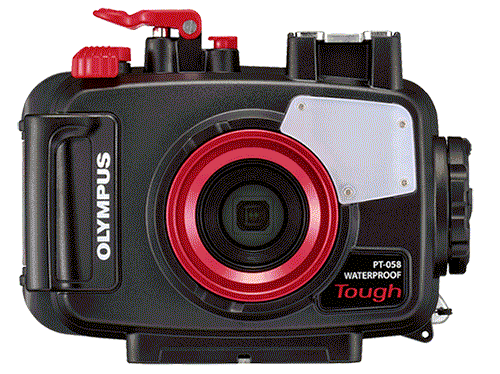 *FREE UNDERWATER CAMERA HIRE
Book this trip with us, you must spend over $550.00 AUD to receive our 1 x Free Cairns Underwater Camera Hire. You must come into our Cairns Esplanade Shop to pick up the camera the day before departure day before 5:30 pm. You also need to supply your own SD Card. Reserve your camera today!

*Not valid for any tours visiting the islands. Fine white sand damages the seals on the cameras and makes them leak!
Can't decide? We have personally been on every Cairns reef and diving trip. We can help you choose the best tour, to suit your experience and budget.
Spirit of Freedom – Cod Hole & Coral Sea Trip (7-NIGHT)
Tour Type: 7 Day / 7 Night Trips | Operates: Thursdays | Departs: Cairns 12:00 noon Thursday | Returns: Cairns 08:00am Thursday | Transfers: Yes, Cairns city included
HIGHLIGHTS:
Dive the Famous Cod Hole, Ribbon Reefs! Enjoy the Shark Dive at Osprey Reef 1000m Wall Diving! Spectacular Coral, Marine Life & Chef Prepared Meals
| AVAILABLE ON THIS TOUR: | |
| --- | --- |
| Certified Scuba Diving:  Yes, Advanced Dive Certification Required | All Snorkel Gear: Yes, Snorkel, Fins, Mask and Life Jackets |
| Meals: Yes, Hot & Cold Breakfast, Morning Tea, Lunch, Afternoon Tea and Dinner! | Guided Dives: No, But there will be instructors in the water on every dive. The crew give fantastic dive briefings! |
| Hot Showers and Toilets:  All Cabins Have Private Bathrooms with Hot Showers | Full Dive Gear: Yes, Extra Cost See Price List |
| Underwater Photographer Friendly: Yes, Camera Bucket and Camera Area Available | Outer Reef: Yes Ribbon Reefs, Cod Hole & Osprey Reef Shark Dive |
The ultimate liveaboard dive trip from Cairns! This 7 day / 7 night adventure delivers the very best of the Great Barrier Reef, before taking you way out to the 1,000m wall drop-offs in the Coral Sea and bringing you back again. Up to 26 certified dives available on this Spirit of Freedom trip, which departs Cairns every Thursday.
The first part of your adventure is completed within the Great Barrier Reef Marine Park, exploring various sites in its pristine northern Ribbon Reefs. These reefs are 120km north of Cairns and home to an amazing, vibrant collection of Great Barrier Reef marine life. The second half of the week takes you out to Osprey Reef in the Coral Sea, which is home to North Horn, rated in the world's top ten shark feed dive sites.
Your boat is the 37m monohull Spirit of Freedom, which offers five star trips with chef-prepared meals daily. Each of its 11 fully serviced, air-conditioned cabins have their own ensuite and come in a range of configurations (quad share, double/twin, stateroom and ocean view deluxe), allowing you to tailor your trip to suit your needs and budget.
The crew to guest ratio is 10:26 and customer service is brilliant, they'll help you with everything from putting on and taking off you fins, to defogging your mask before each dive. When you're not in the water, relax across the three-levels of air-conditioned interior, including saloon and lounge, or on the upstairs sun deck.
This exciting liveaboard tour is suitable for snorkelers and divers (for more information on these activities, please see tabs below) but recommended for certified scuba divers. The tour price includes: Cairns city hotel transfers and all accommodation, meals and linen aboard Spirit of Freedom. Diving equipment hire is extra.
All prices in Australian Dollars.
Can't see the prices on your mobile? Click the Green Circle with the + Sign.
| CHOOSE OPTION | INCLUDES | DIVES | PRICE | - | TOTAL |
| --- | --- | --- | --- | --- | --- |
| ROOM TYPE: | | | | | |
| Adult Ocean View Deluxe (Minimum Two People) | Certified Diver | 26 | $5,960.00 | - | $5,960.00 |
| Adult Ocean View Standard (Minimum Two People) | Certified Diver | 26 | $5,455.00 | - | $5,455.00 |
| Adult Stateroom | Certified Diver | 26 | $5,455.00 | - | $5,455.00 |
| Adult Double/Twin | Certified Diver | 26 | $4,770.00 | - | $4,770.00 |
| Adult Quad Share | Certified Diver | 26 | $3,995.00 | - | $3,995.00 |
| PADI DIVE COURSES: | | | | | |
| PADI Advanced Course | Dive Course | - | $285.00 | - | $285.00 |
| PADI Nitrox Course | Dive Course | - | $280.00 | - | $280.00 |
| EXTRAS: | | | | | |
| Nitrox Tank Fills | Nitrox Fills | - | $260.00 | - | $260.00 |
| Full Dive Gear Hire | Dive Gear | - | $315.00 | - | $315.00 |
| | | | | | |
Thursday: The Spirit of Freedom courtesy bus will pick you up from your Cairns hotel around 11:00am to transfer you to Trinity Wharf, where you will board the vessel. You will be greeted by the Spirit of Freedom crew, who will give you an orientation of the vessel before departing at 12 noon. Enjoy lunch on board while we cruise to the outer Great Barrier Reef for an afternoon check-out dive and a twilight or night dive. After dinner we cruise north to the Ribbon Reefs.
Friday & Saturday: These two days are spent diving at the most northern of the Ribbon Reefs, Number 9 & 10 Ribbon Reefs. Dive sites and sequence may vary depending on the weather conditions, but will always include at least one dive at the Cod Hole, where you encounter a family of massive and very friendly Potato Cod. Other sites may include Wonder-wall, Pixie Pinnacle, Challenger Bay, Two Towers, Lighthouse Bommie, and the Snake Pit, just to name a few. If the current is right, you may also take a drift dive at Dynamite Pass, well know as a channel for sharks to pass through. See the dive site page for site selection of some of our dive sites on the Ribbon Reefs. 4 to 5 dives will be available each day, including a night dive on the Friday. On Saturday evening we overnight at Watson's Bay, Lizard Island, and enjoy a sunset BBQ dinner on the top deck.
Sunday: This morning after breakfast you will have the opportunity to go ashore at Lizard Island. This is a good chance to stretch your legs on land at the halfway point of your trip! We recommend taking the guided walk from Watson's Beach to Mary Watson's cottage, over Chinaman's Ridge and back to the beach. Around 11.00am we will cruise back to Ribbon Reef Number 10 for two dives at a choice of sites including the Snake Pit, Cod Hole, Challenger Bay, Lighthouse Bommie, Pixie Wall, and Pixie Pinnacle. If the tide permits we may repeat a dive at the Cod Hole or visit new sites. We depart in the evening for a 10-hour crossing to Osprey Reef in the Coral Sea.
Monday & Tuesday: Two days will be spent diving Osprey Reef (weather permitting). Australia's Coral Sea reefs are renowned for their crystal clear water, with visibility ranging from 30 to 100 metres. The landscape is amazing, with sheer walls laced with gorgonian fans, sea whips, and bright yellow soft corals, rising from the ocean floor thousands of feet below. 'North Horn' is a dive site at the tip of Osprey where grey reef sharks, silvertips, and the occasional oceanic congregate, and you can experience a close encounter with the Spirit of Freedom shark attraction dive. Four to five dives will be available each day, including a night dive on the Monday. See our Coral Sea and Osprey Reef dive sites here. On Tuesday night we will depart Osprey Reef for overnight travel to the Ribbon Reefs.
Wednesday: At Ribbon Reef Number 3 we will dive such sites as the sensational Steve's Bommie, Temple of Doom, and Flare Point. A second option for this day, in special weather conditions, is to head south from Osprey to Bougainville Reef, known for its unusual underwater landscape or caverns, and its partially submerged wreck. On Wednesday evening we will cruise overnight back to Cairns.
Thursday: We arrive back into Cairns at 06:30am. Enjoy a light breakfast on board and a group photo opportunity, before being dropped back to your Cairns accommodation around 08.00am.
This trip is recommended to experienced, certified divers. Open Water certification is a minimum requirement, but Advanced certification is highly recommended, with some deeper reef sites in the Coral Sea not even starting until 18m beneath the surface.
There is no solo diving on Spirit of Freedom. Any guests traveling on their own will be paired up with someone else on board of similar experience/skill levels. Most of the diving is unguided, however, Spirit of Freedom dive crew are in the water on every dive and can provide assistance if required.
Diving equipment is not included in the tour price. You are welcome to bring your own (some weight restrictions apply, ask us for more information) or hire it on the boat. Other optional extras include Nitrox and the choice to participate in some dive courses (PADI Advanced or Nitrox course) see price list for these.
Certified divers can enjoy up to 26 dives on this trip: you do not have to do all of the dives, do as many or as few as you like (there are no discounts if you do less dives).
Dive safety is considered paramount, especially given your distance from the mainland during this trip. This is stressed at every point along the trip. Divers must follow safe diving practices at all times. There is no reverse profiling.
Comprehensive dive site briefings are provided before every dive. In regards to depth, divers should dive to their experience levels or certification. There are no set limits on dive time: although divers must return to the boat with a minimum of 50 bar of air left in their tanks.
The dive service aboard Spirit of Freedom is excellent. The crew will help you to take on and off your fins for each dive, as well as defogging your mask. There are cold/hot freshwater showers on the dive deck and hot, fresh towels available after every dive.
Certified divers will be required to show evidence of their certification: through current dive licenses and logbooks. All divers will be required to sign a Waiver Release and Indemnity Deed on board the boat. You will also be required to complete dive medical paperwork on board.
CORAL SEA DIVER SAFETY
Spirit of Freedom is really a dive boat and the Coral Sea is not really a snorkelers destination, however, snorkelers and non-diving partners are more than welcome to join their diving partners on this trip. Please be aware that snorkelling will not be available at all reef sites and any snorkelling completed, will be on open water sites. This means the sites are subject to waves and current: water depth will vary.
There are lots of activities for non-divers to enjoy aboard Spirit of Freedom, including an extensive selection of on-board books and DVDs, sun lounges on the sun deck and the air-conditioned lounge. Discounts apply for snorkelers: contact us for more information on prices.
Customer Tour Reviews & Feedback
Customer reviews are written by our customers using our 1 x FREE Digital Underwater Camer Hire Service.
Wonderfully Exhilarating
By: Rina
Staff Service
- 5 out of 5
Reef Quality
- 4 out of 5
Vaue For Money
- 5 out of 5
Overall Rating
- 5 out of 5
Travelled on: 06/05/2013
I can heartily recommend Spirit of freedom live aboard dive trip. The ship is very comfortable with Wi-Fi as well. The crew are so friendly and helpful, our even putting on your fins on for you. The food is incredibly good. I was amazed at what the chef produced out of that tiny kitchen. All and all a great experience.
Fabulous Aventure
By: Geoff Bradd
Staff Service
- 5 out of 5
Reef Quality
- 5 out of 5
Vaue For Money
- 5 out of 5
Overall Rating
- 5 out of 5
Travelled on: 26/08/2013
4-5 dives each day on the Ribbon Reefs and Osprey Reef. The dive sites on Ribbon Reefs are well populated with fish and interesting coral. At the cod hole the cod feeding was excellent, with cod swimming very close to divers. At Osprey Reef the shark feeding was awesome. The diving staff are excellent. The dives are well planned, safety protocols are excellent, the dive…
Cairns Dive Adventures Trip Reviews
The Coral Sea delivers adventure diving by the bucket load with its reef sharks and 1,000m wall drop-offs. We were extremely lucky with the weather, enjoying flat seas, blue water and unbelievable visibility for the entire trip. For those who had booked a 7-day trip, they had also seen (snorkeled and dived) with a Whale...
Spirit of Freedom is a professional operator committed to the protection of the Great Barrier Reef and delivering their guests a luxurious, first class experience in paradise. The boat is spacious and comfortable. The dive deck, equipment, briefings and crew are modern, friendly and informative. They even help you put on and take off your...
All prices in Australian Dollars.
We accept VISA & MC with no booking fees.
Choose your options on the booking form.
Press the red book now button.
Room Type Description:
Ocean View Deluxe: 1 x Cabin, Top Deck, Ocean Views, 1 x Large Double Bed.
Ocean View Standard: 1 x Cabin, Top Deck, Ocean Views, 1 x Double Bed.
Stateroom: 1 x Cabin, Lower Deck, Port Holes, 1 x Queen Bed.
Double/Twin Room: 6 x Cabins, Lower Deck, TWIN Beds or 1 Double Bed.
Quad (4) Share Room: 2 x Cabins, 4 x Single Bunk Beds.
---
Rates Valid to the 31st MARCH 2021
Schedule: Departs Cairns on Thursdays | Returns to Cairns on Thursdays.
Inclusions: Cairns accommodation, transfers (Cairns City), All chef-prepared meals, All Dives.
Guided Dives: All dives are unguided, this gives you the freedom to dive and explore the ribbon reefs and coral sea in your own buddy pairs. The dive crew will be in the water on all dives and if you are a little nervous talk to the crew about tagging along with them.
FREE UNDERWATER CAMERA HIRE*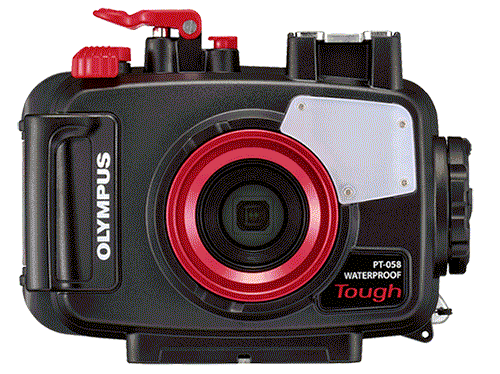 Spend over $550.00 AUD on your Great Barrier Reef tour with us and receive the latest Digital Underwater Camera Hire. Take amazing High-Resolution images and 1080 HD Video.
Not available for any tours to the Islands as fine white sand damages the seals on the cameras and makes them leak!
You need to come into our shop located on the Cairns Esplanade the day before departure to pick up the camera before 5:30 pm. You also need to supply your own SD Camera Card and drop the camera off back at our shop before 6:00pm.