Osprey Reef & Coral Sea Liveaboard Diving
Cairns liveaboards to Osprey Reef in the Coral Sea are definitely for advanced divers. Coral Sea liveaboard diving offers 1,000m wall drop offs, up to 90m visibility and the chance for a shark feed dive, these trips are both memorable and life changing.
VIEW SELECTED TOURS BELOW:
Dive the very best of the Great Barrier Reef! Dive the Cod Hole, Ribbon Reefs & Coral Sea. Spectacular color, thousands of fish, sharks, night dives and 1000 meter wall dives!
Can't decide? We have personally been on every Cairns reef and diving trip. We can help you choose the best tour, to suit your experience and budget.
Cairns Osprey Reef and Coral Sea liveaboard dive operators have over 40 years combined experience running these trips. They are committed to safe diving practises, delivering awesome diving experiences on remote reefs, with professional dive crew and staff. The dive boats are comfortable and stable, offering the best possible ride, with accommodation ranging from quad share to staterooms and doubles.
Spirit of Freedom Liveaboard
Osprey Reef
Shark Diving
Osprey Reef and Coral Sea liveaboard trips can be booked on their own, as a 4 day / 3 night trip, or in conjunction with a 7 day Ribbon Reefs and Coral Sea expedition. Why so long? Osprey Reef is 230km west of Queensland's eastern coastline and 350km northeast of Cairns. Day boats can't get there and liveaboard boats have to cruise a combined total of around 20 hours to get there (these trips are completed while you sleep). The shorter trips include a low-level scenic flight, which get you to or from Cairns to Lizard Island, with a tender transfer to the boat.
Osprey Reef & Coral Sea Dive Sites
The Coral Sea has many dive sites. A feature of most of them is the amazing 1,000m wall drop-offs, clear waters and outstanding pelagic marine life. Most of these liveaboard dive trips focus on Osprey Reef, with its various dive locations such as Admiralty, False Entrance, Around The Bend, North Horn, North Horn Wall, Half Way Wall, Castles, Silver City, Secret Caves, and Rapid Horn. However, pending weather conditions, you may also get to visit Vema, Shark, Bougainville or Holmes Reef which is located South of Osprey reef closer to Cairns.
Maximum dive depths are limited only by Australian safe diving practices / standards, which is 40m for recreational scuba divers. Safe diving is paramount on these trips, due to their remote locations, and dive briefings are thorough and clear.
Great Visabilty
Crystal Clear Water
False Entrance
Visibility is simply amazing and can be up to 100m. The marine life here is different to the Great Barrier Reef: you can expect to see a lot more reef sharks, including Silver-tipped ones and the occasional Hammerhead. There are also large schools of tuna and trevally.
Water temperatures vary from 29 degrees Celsius in Summer to 23 degrees Celsius in Winter: lycra suits and wet suits are provided on the boats. Water entry is generally giant stride, but may also include live drops and tender drop-offs. Nitrox is available on all liveaboard dive boats (should be booked in advance) and some boats allow solo diving (for certified divers) and have rebreathers.
So, other than the sharks and drop offs, what can you expect to see? The dive sites have many interesting features, including swim throughs, caves, ledges, coral bommies, trenches and more. North Horn is home to what we call 'shark stadium' and it's here the Shark Feed dive will be completed, if conditions allow it.
Diver with Anemonefish
Lots of Sharks
Remote Reef Location
The Shark Feed dive attracts up to 50 reef sharks and was something we always thought would be scary, but is actually just 'WOW!'. You'll probably see Black-tipped, White-tipped and Silver-tipped Reef Sharks, Potato Cod, Queensland Groupers, Coral Trout, Red Bass, Trevally, Bumphead Parrotfish, Sweetlips and more.
Osprey Reef & Coral Sea Costs and Inclusions
Cairns liveaboard trips to the Coral Sea & Osprey Reef are generally more expensive than Outer Great Barrier Reef trips. This is due to the distance traveled and the inclusion of a scenic low-level flight, which is an attraction in its own right. These trips also include a brief land excursion and exploration of Lizard Island.
All tours include accommodation, linen, and meals with dive equipment available as an optional extra. The trips visit multiple reef and dive sites.
Non-divers can take these trips (with discounts available) but snorkelling opportunities, due to depth of reef sites, is somewhat limited. However, the boats have spacious sun decks and lounges, so if your non-diver is happy to just relax and enjoy the views, they are more than welcome.
For those wanting to expand their scuba diving skills, you may choose to complete a PADI Advanced or Nitrox Course while on your Cairns liveaboard trip to Osprey Reef & the Coral Sea (certainly a good place for your deep diving module!).
Cairns Dive Adventures has been to Osprey Reef and the Coral Sea and offers unbiased advice and trip reviews. We are Cairns locals who are passionate about diving. We are not affiliated with any of the boats. Our aim is to make sure all divers visiting Cairns' Great Barrier Reef have the very best time they can, based on their experience, itinerary and budget. Our income is from tour bookings made on this site: we thank you for your support and hope our information has been of some assistance. Please contact us for more info +61 7 4041 1638 | reservations@cairnsdiveadventures.com
Dive the very best of the Great Barrier Reef! Dive the Cod Hole, Ribbon Reefs & Coral Sea. Spectacular color, thousands of fish, sharks, night dives and 1000 meter wall dives!
Cairns liveaboard dive information
Click the links below to find out more.
Can't decide? We have personally been on every Cairns reef and diving trip. We can help you choose the best tour, to suit your experience and budget.
FREE UNDERWATER CAMERA HIRE*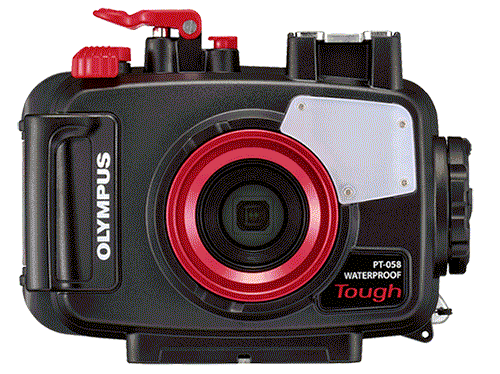 Spend over $550.00 AUD on your Great Barrier Reef tour with us and receive the latest Digital Underwater Camera Hire. Take amazing High-Resolution images and 1080 HD Video.
Not available for any tours to the Islands as fine white sand damages the seals on the cameras and makes them leak!
You need to come into our shop located on the Cairns Esplanade the day before departure to pick up the camera before 5:30 pm. You also need to supply your own SD Camera Card and drop the camera off back at our shop before 5:30pm.
Please Remember there is no other way to collect our cameras! All passengers must come into our shop the day before departure day before 5:30 pm.