Green Island is a fabulous island cruise destination from Cairns (please see tour listing on right hand side). This is the only island on the Great Barrier Reef to have tropical rainforest vegetation, which you can explore on comfortable boardwalks.
There are sea grass beds from the beach, home to many Green Turtles, and an array of hard and soft corals and marine life in and around the jetty.

Water entry at Green Island is straight off the beach, so you can go as deep or stay as shallow as you like. The waters are pretty sheltered and there are generally no strong currents here. There are beaches right around the island and some are patrolled by Surf Life Savers. There are some excellent Green Island snorkelling locations, where you can see hard and soft corals, turtles, fish and more.
On land, visitors can enjoy the resort facilities, including the licensed bar, restaurants and cafes. Explore the rainforest boardwalks with interpretive signage, or visit Marineland Melanesia which is home to the second largest crocodile in captivity (a great excursion with the kids).
In the sea, visibility is variable, due to the close presence of land and sand. The waters are pretty calm and the sandy beaches are a great place to relax on a towel, or under the shady trees. Green Island is suitable for swimmers and non-swimmers.
Green Island is a 12 hectare coral cay 27km offshore from Cairns, on the inner Great Barrier Reef. Travel time to and from Cairns is anywhere between 40 – 60 minutes and half day and full tours are available. There are a wide range of activities available at the island including scuba diving, snorkelling, parasailing, beach volleyball, kayaking, windsurfing, helmet diving, scenic heli flights, tropical rainforest boardwalks, visit the on-island animal reserve, Marineland Melanesia, or just relax on the beach or by the pool.
Named after astronomer Charles Green, by Captain James Cook in 1770, Green Island is the only Great Barrier Reef island to have complex rainforest. Surrounded by sea grass beds and hard corals, Green Island has long attracted visitors from Cairns; the first pleasure cruises started in 1890. In 1906, the Cairns local government declared Green Island a Recreational Reserve and constructed a public jetty: 31 years later, Green Island was changed to a National Park and the world's first ever glass bottom boat tours started operations.
Today, Green Island tours depart Cairns daily and you can choose between three operators. Ocean Free provides full day sail tours with an exclusive mooring at Pinnacle Reef, 700m offshore from Green Island. Great Adventures and Big Cat both provide half and full day tours to the island aboard their large, comfortable catamarans.
Cairns Dive Adventures has done all of these trips; each offers a slightly different day and experience. We are happy to provide unbiased trip reviews and advice, to help you select the best Green Island day tour for your experience and budget.
Please note: We are not affiliated with any of the boats. We are Cairns locals, trying to help visitors have the best time they can, on the amazing Great Barrier Reef. This website is funded and built by us: we make commission from your tour bookings. We hope the information is of some assistance, please don't hesitate to contact us for more advice on +61 7 4041 1638 | reservations@cairnsdiveadventures.com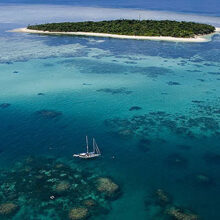 Unique Cairns to Green Island sailing day tour. Max number of guests = 25. Snorkelling & diving plus time on Green Island. Buffet lunch + morning and afternoon tea included. Friendly crew.
Click the links below to find out more.
Do You Need Help Choosing?
Can't decide? We have personally been on every Cairns reef and diving trip. We can help you choose the best tour, to suit your experience and budget.
FREE UNDERWATER CAMERA HIRE*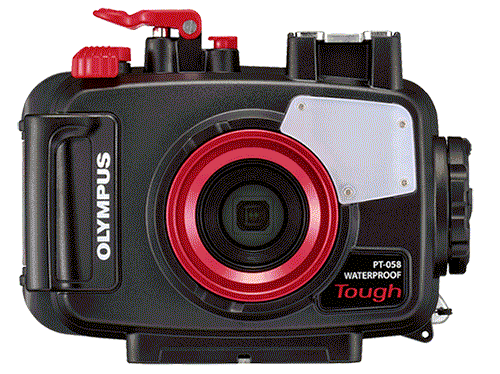 Spend over $550.00 AUD on your Great Barrier Reef tour with us and receive the latest Digital Underwater Camera Hire. Take amazing High-Resolution images and 1080 HD Video.
Not available for any tours to the Islands as fine white sand damages the seals on the cameras and makes them leak!
You need to come into our shop located on the Cairns Esplanade the day before departure to pick up the camera before 5:30 pm. You also need to supply your own SD Camera Card and drop the camera off back at our shop before 6:00pm.