Outstanding Customer Service Only 25 Guests! The only Single Hull Sailing Boat Offering Day Tours to the Great Barrier Reef from Cairns!
All Prices in Australian Dollars.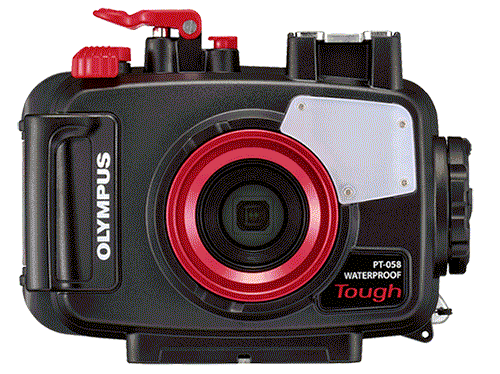 *FREE UNDERWATER CAMERA HIRE
Book this trip with us, you must spend over $550.00 AUD to receive our 1 x Free Cairns Underwater Camera Hire. You must come into our Cairns Esplanade Shop to pick up the camera the day before departure day before 5:30 pm. Reserve your camera today!
Can't decide? We have personally been on every Cairns reef and diving trip. We can help you choose the best tour, to suit your experience and budget.
Tour Type: Full Day | Operates: Daily | Departs: 8am | Returns: 5pm | Transfers: Yes, extra
HIGHLIGHTS:
Outstanding Customer Service Only 25 Guests! The only Single Hull Sailing Boat Offering Day Tours to the Great Barrier Reef from Cairns!
| AVAILABLE ON THIS TOUR: | |
| --- | --- |
| Scuba Diving: Yes, Optional Extra See Price List | All Snorkel Gear: Yes, Snorkel, Fins, Mask and Life Jackets |
| Meals: Cold Lunch with Prawns | Max Passangers: 25 |
| Island + Reef Tour Yes, Visit Green Island and the Great Barrier Reef! | Lycra Suits: Yes, All Snorkel Gear Including Lycra Suits! |
| Outstanding Customer Service: Yes, Highly Experienced Snorkel & Dive Guides | Reef Sites: Green Island + Reef |
Ocean Free is a unique Great Barrier Reef sailing day tour experience, travelling from Cairns to Green Island daily. Surveyed to carry 56, Ocean Free limits its day tour numbers to just 25 guests, allowing them to provide a personalised experience which can be as active (help hoist the sails) or relaxed (sit back and enjoy the ride) as you like. This is the only true sailing tour in Cairns (where the engines get switched off) offering reef and island destinations, with exclusive mooring locations and personalised experience. On-board activities include snorkelling, diving and introductory diving (for more information on these, please see the below tabs).
Ocean Free is a locally owned and operated 16.5m schooner. It has an exclusive mooring at Pinnacle Reef, just 700m offshore from Green Island. Here, you have up to 4.5 hours to swim, snorkel and dive on the reef, or visit and explore the nearby Green Island (thanks to the free tender transfer drop off). There are always schools of fish around the boat including Parrot Fish, Spangled Emperor and Yellow Tailed Fusiliers. On Green Island wander the beach, walk around the island or enjoy a tropical cocktail by the pool.
Water access is straight off the side of the boat and Green Island, with its sea grass beds, is home to a number of Green Sea Turtles, which are easily seen from the boat and in the water, snorkelling and diving. Other creatures you may see include Reef Sharks and Giant Trevally. Morning and afternoon tea is included, as is a delicious lunch. Friendly, attentive crew make this a great day out.
All prices in Australian Dollars.
Can't see the prices on your mobile? Click the Green Circle with the + Sign.
| CHOOSE OPTION | INCLUDES | DIVES | PRICE | + TAXES | TOTAL |
| --- | --- | --- | --- | --- | --- |
| SNORKELING: | | | | | |
| Adult (Snorkel) | Snorkel | - | $215.00 | $20.00 | $235.00 |
| Child (Snorkel) | Snorkel | - | $125.00 | $20.00 | $145.00 |
| Family (Snorkel) | Snorkel | - | $612.00 | $80.00 | $692.00 |
| CERTIFIED DIVING: | | | | | |
| Adult (1-Certified Dives) | Certified Dive | 1 | $285.00 | $20.00 | $305.00 |
| Adult (2-Certified Dives) | Certified Dive | 2 | $320.00 | $20.00 | $340.00 |
| INTRODUCTORY DIVING: | | | | | |
| Adult (1-Introductory Dive) | Introductory Dive | 1 | $320.00 | $20.00 | $340.00 |
| Adult (2-Introductory Dive) | Introductory Dive | 2 | $370.00 | $20.00 | $390.00 |
| | | | | | |
The Ocean Free Green Island sail tour commences with check in at the Cairns Reef Fleet Terminal from 7.15am, before boarding your vessel at 7.30am for an 8am departure. If you have not had time for breakfast, don't panic, as a full morning tea, including fruit, tea, coffee and muffins is served on board Ocean Free. Shaded seating is provided in the cockpit, or enjoy the sunshine at the front of the boat.
There is a toilet in the downstairs cabin. Introductory and safety briefings are provided during the two hour trip to Green Island and all equipment (snorkelling and diving) is allocated at the same time. Arriving at Pinnacle Reef at around 10am, there is two hours for snorkelling and diving before a delicious lunch is served around 12pm.
Served buffet style in the cockpit, the buffet lunch includes cold chicken pieces, ham, salami, roast beef, bread rolls and a trio of salads. Cold drinks are available for sale on board. In the afternoon, tender transfers are provided to and from Green Island (three return pick-up times 1pm, 1.30pm and 2.30pm) or you can choose to stay on the boat and keep exploring Pinnacle Reef. Ocean Free prepares for departure at 2.45pm, serving a delicious fruit platter, which is followed by cheese and crackers about an hour later, as you sail into the winds. Back into Cairns around 5pm.
Ocean Free offers one (1) or two (2) scuba dives at their exclusive Pinnacle Reef mooring at Green Island. All dives are guided and all equipment is included in the dive price. You can try introductory diving (no previous experience necessary) or book certified scuba diving.
INTRODUCTORY DIVES: All equipment and tuition is included in the introductory diving price and no previous experience is necessary to participate. Comprehensive dive briefings are provided on board Ocean Free, including equipment, diving procedures and underwater hand signals. Pinnacle Reef is perfect for introductory divers, with its shallow waters and colourful corals a delight to explore with your professional dive guide. Introductory dives will last around 30 minutes with a maximum of three introductory divers per dive guide.
CERTIFIED DIVING: There is the chance to book one (1) or two (2) certified dives on Ocean Free, scuba diving their exclusive mooring at Pinnacle Reef, just offshore from Green Island. Green Island itself is surrounded by extensive sea grass beds, so diving from the island, for the most part, is not very good. While Pinnacle Reef is only 700m offshore, the difference is amazing. This spectacular reef has an amazing diversity of coral, ranging from soft anemones to brain coral and staghorn corals. Its wildlife is just as diverse, including large batfish, spangled emperor, nemo (of course) and even some harmless, black tipped reef sharks. Coral outcrops rise from 12m below to plateau just metres under the water surface. All diving is guided (included in the certified diving price) and maximum dive depth is 12m (which is the bottom depth here). Dive time varies and can be up to one hour. Dive medical paperwork must be completed on board and you will be required to show your dive license and preferably your log book. The first dive is completed in the morning: the second in the afternoon.
This trip is suitable for snorkelers of all experience levels. Snorkelling is done straight off the boat, with steps lowered into the water allowing easy access, or via tender drop off. Pinnacle Reef is about 700m offshore from Green Island, it has a maximum depth of 12m and there is little to no current in these sheltered waters. Due to the proximity of the island and its sea grass beds, there are often Green Sea Turtles to be seen, as well as harmless reef sharks. All equipment is included in the ticket price (mask, snorkel fins, lycra or wet suit).
Customer Tour Reviews & Feedback
Customer reviews are written by our customers using our 1 x FREE Digital Underwater Camer Hire Service.
Sorry, we couldn't find any posts. Please try a different search.
Cairns Dive Adventures Trip Reviews
Ocean Free is the only Cairns day tour to combine sailing, snorkeling, diving, Green Island and the Great Barrier Reef. The 16m sailing schooner is charted to carry 52 but takes a maximum of 35 for passenger comfort (on our day there were 24). The crew is very friendly, welcoming and helpful. This is an...
All prices in Australian Dollars.
We accept VISA & MC with no booking fees.
Choose your options on the booking form.
Press the red book now button.
Please Note: Please note that all potential divers will be required to fill out a diving medical questionnaire onboard the boat to assess whether there may be any medical conditions contrary to diving. Please advise us if you do have any medical conditions or are taking any medication (past or present) as it may be necessary for you to get dive medical clearance from a QLD diving doctor prior to diving. Also, PADI recommends you must allow 24 hours after diving before flying in an airplane.
Family: A family is classed as 2 x Adults + 2 x Children aged 4-14 years old.
Inclusions: Morning tea & coffee, Over 4 hours on the Great Barrier Reef, Tropical smorgasbord lunch, Snorkelling tuition, snorkeling equipment, Scuba diving demonstration, Transfers to & from Green Island, Afternoon tea (tropical style), Glass of wine.
Extras (Pay Later): An additional $20 per person ($6.50 Environment Management Charge + $2.83 Port + $2.70 + $7.97 Admin Charges) is payable on the day of travel. This is included in the above price.
Additional Extras: Return transfers from Cairns $18 per person & Northern Beaches $25 per person.
FREE UNDERWATER CAMERA HIRE*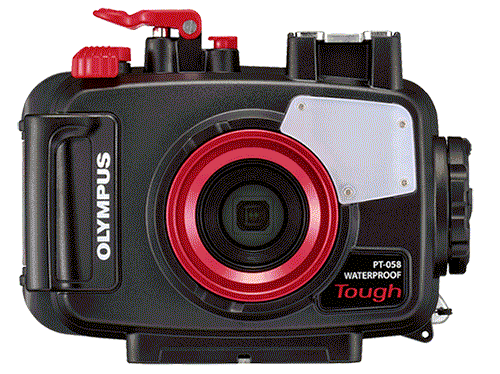 Spend over $550.00 AUD on your Great Barrier Reef tour with us and receive the latest Digital Underwater Camera Hire. Take amazing High-Resolution images and 1080 HD Video.
Not available for any tours to the Islands as fine white sand damages the seals on the cameras and makes them leak!
You need to come into our shop located on the Cairns Esplanade the day before departure to pick up the camera before 5:30 pm. You also need to supply your own SD Camera Card and drop the camera off back at our shop before 6:00pm.