Cairns Dive Adventures is your complete Cairns Reef Tour Directory. This site has been prepared to provide unbiased advice and information on Cairns' snorkel and dive day tours, liveaboard dive trips, learn to dive and diving courses on the Great Barrier Reef and Coral Sea.
Enquiries and bookings are handled by Clint Carroll, at the Cairns Tour Advice and Booking Centre. Clint is a born and bred Cairns local, who wants to ensure visitors to the Great Barrier Reef have the very best experience they can, to match their skills, abilities, and desires.
Clint Carroll
Clint Ready To Dive
Cairns Tour Advice Centre
The Cairns Dive Adventures Team – Here to Help
The Cairns Dive Adventures team has logged over 684 scuba dives on the Great Barrier Reef and around the world. We are available online, in the office and on the phone +61 7 4041 1638 to assist with your reef and Cairns tour enquiries 7 days a week. Whether it is diving, snorkelling, learning to dive, trips with families or liveaboard trips to the Great Barrier Reef and Coral Sea – we can help you.
Cairns Dive Adventures is not affiliated with any of the operators listed on the site: it covers its costs through commission made on bookings made through the site.
Diver on Deep Wall
Diving at Bouganville Reef
Scuba Divers Taking Pictures
So, if this site has helped you plan your trip and proved a helpful research tool, then we would certainly appreciate your booking. This can be made online, through the booking buttons, over the phone or email by contacting us directly on phone +61 7 4041 1638 or reservations@cairnsdiveadventures.com
The site is constantly updated with trip reviews, Cairns diving news and reef tour specials. The Cairns reef trip reviews, and their accompanying pictures and diving videos, are prepared to provide an accurate representation of what you will experience and can expect to see during your trip. They are not written as travel stories. They are meant to be helpful tools, allowing you to have a snapshot of each experience, as you can expect it to be on your trip.
We welcome your feedback on our site and look forward to sharing our wonderful Great Barrier Reef and islands with you, in tropical Cairns, Queensland, Australia.
Subscribe to our YouTube Channel
Click the links below to find out more.
Can't decide? We have personally been on every Cairns reef and diving trip. We can help you choose the best tour, to suit your experience and budget.
FREE UNDERWATER CAMERA HIRE*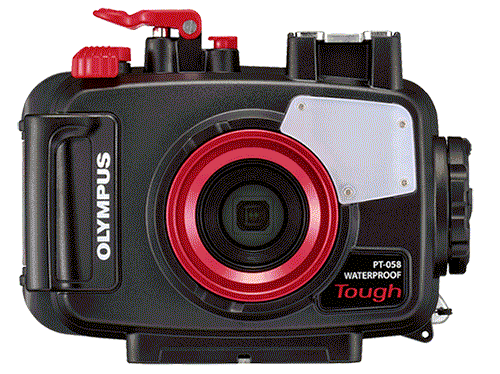 Spend over $550.00 AUD on your Great Barrier Reef tour with us and receive the latest Digital Underwater Camera Hire. Take amazing High-Resolution images and 1080 HD Video.
Not available for any tours to the Islands as fine white sand damages the seals on the cameras and makes them leak!
You need to come into our shop located on the Cairns Esplanade the day before departure to pick up the camera before 5:30 pm. You also need to supply your own SD Camera Card and drop the camera off back at our shop before 5:30pm.
Please Remember there is no other way to collect our cameras! All passengers must come into our shop the day before departure day before 5:30 pm.