Where is the best place to visit the Great Barrier Reef?
Cairns, in Tropical North Queensland Australia, is the best place to visit the Great Barrier Reef.
As Australia's premier regional city, Cairns has its own international and domestic airports, seaport and is connected nationally on the railway line.
A tropical city with unique character, Cairns is the gateway to two amazing World Heritage sites – the Great Barrier Reef & Wet Tropics Rainforests (Daintree) – making it your ideal holiday destination.
Cairns accommodation options range from budget backpackers to bed and breakfast and caravan parks, self-contained holiday apartments, beachside bungalows, island retreats and luxury hotels and resorts.
Choose to stay in the city, with its free Esplanade Lagoon pool, shops, restaurants, casino and proximity to the Reef Fleet Terminal (where most Great Barrier Reef tours depart from) or at one of the northern beaches, including Palm Cove.
Making your stay even easier, Cairns tourism operators provide an extensive range of daily tours to the Great Barrier Reef and its islands, including Green Island, Fitzroy Island and the Frankland Islands.
Cairns Snorkeling and Diving
There are over 20 daily snorkel and dive tours, as well as a range of liveaboard scuba diving tours ranging anywhere from overnight to up to seven (7) days and nights, taking you from Cairns north to Lizard Island, the Ribbon Reefs and out to the Coral Sea.
Cairns is also an ideal place to learn to scuba dive on the Great Barrier Reef. Cairns Learn to Dive operators are some of the most experienced in the world with 5 star PADI and SSI accreditation.
Courses on offer start at introductory reef dives, with no experience necessary, to basic Open Water Certification, Advanced and Adventure Diving, Stress and Rescue Diving and more.
Cairns learn to dive courses start daily and you can choose between PADI or SSI accreditation. All courses include trips to the Great Barrier Reef, so you can practice skills learnt in the classroom and pool, on one of the earth's amazing natural wonders. Levels of professionalism, safety and equipment are world class.
Cairns tourism operators are committed to ensuring they operate to the highest environmental standards, protecting the Great Barrier Reef and providing visitors with information and interpretation on its natural wonders, amazing residents and World Heritage values.
When selecting your Great Barrier Reef trip, make sure you look for an operator that has Ecotourism or Advanced Ecotourism accreditation through EcoTourism Australia. That way, you know you are supporting sustainable tourism and helping to preserve the Great Barrier Reef for visitors today, tomorrow and in the future.
Cairns is definitely the best place to visit the Great Barrier Reef, not only for its proximity to the reef and variety of touring options and experiences available (choose between day trips and liveaboard trips to reefs, islands and coral cays) but also for its other attractions.
Cairns Attractions
Combine your Great Barrier Reef holiday of a lifetime with a visit to the world's oldest continually surviving tropical rainforests or the vast Australian outback, all are within driving distance of Cairns. A range of Great Barrier Reef tourist packages are available, allowing you to combine your reef trip with a scenic helicopter flight, introductory or certified scuba dive, rainforest day tour, parachuting, hot air ballooning and much, much more.
You will be amazed at what Cairns has to offer: award winning restaurants, art galleries, shopping, botanic gardens and so much more. We look forward to seeing you in Cairns and on the Great Barrier Reef, soon.
If you need help trying to find a reef tour to suit your preferences, try our tour finder let us help you find a tour to suit your budget, experience level and time frame.
Great day tour for people of all ages. Visit Outer Reef Pontoon at Moore Reef, with lots of inclusions: snorkelling, glass bottom boat and semi-sub tours, underwater observatory and more.
Click the links below to find out more.
Do You Need Help Choosing?
Can't decide? We have personally been on every Cairns reef and diving trip. We can help you choose the best tour, to suit your experience and budget.
FREE UNDERWATER CAMERA HIRE*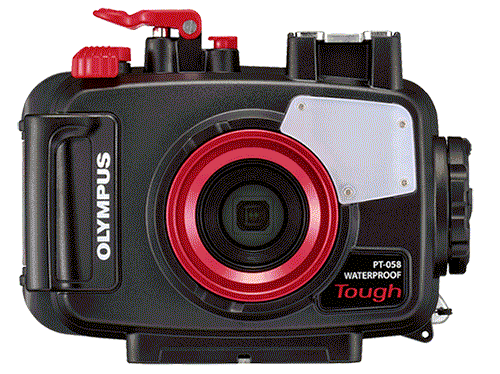 Spend over $550.00 AUD on your Great Barrier Reef tour with us and receive the latest Digital Underwater Camera Hire. Take amazing High-Resolution images and 1080 HD Video.
Not available for any tours to the Islands as fine white sand damages the seals on the cameras and makes them leak!
You need to come into our shop located on the Cairns Esplanade the day before departure to pick up the camera before 5:30 pm. You also need to supply your own SD Camera Card and drop the camera off back at our shop before 6:00pm.