Is The Great Barrier Reef Dead?
A question of grave importance, Is The Great Barrier Reef Dead?
The short answer ... heck no!
In fact, huge swaths of the Great Barrier Reef are alive and well! In fact, healthy, breeding and harboring life as we know it!
But yes, sections of the Great Barrier Reef have come under pressure as with the well-published articles of doom and gloom from all the major newspapers. The extent of how much of the reef is dead we think is hugely blown out of proportion compared to reality. But doom & gloom does sell newspapers and it does create great clickbait to get your attention.
But we also believe there is no denying the science, carbon-emitting industries are contributing to a faster rate of global warming. This is affecting the long term health and resilience of the reef, this is well-publicized in many scientific journals.
We agree humans need to curb our energy consumption needs. Currently, the burning of fossil fuels & natural gas, current transportation, and manufacturing methods clearly points to humans having a negative effect on the natural environment.
Yes, the computer or iPhone you are reading this article has contributed to global warming!
Why is the Reef Recovering?
In the past three years since the last coral bleaching event in 2016 & 2017, we have had cyclones. Cyclones are a normal part of life in the tropical north of Australia. In fact, during 2016 & 2017 there were no cyclones. In fact, very hot water, very calm seas and not allot of tidal movement all contributed to the mass coral bleaching events of 2016 & 2017.
But cyclones bring rain, wind and large tidal movements. With that, they bring cooler water conditions. Many local people prey for cyclones each year as they bring hundreds and millions of tons of fresh water. The port city of Cairns receives 2 meters of rain per year!
The monsoon season, the hot summer months are when there are chances of coral bleaching. But as with the past 3 years, we have had cyclones in the area and with it the cooling water and Seabreeze. The summer of 2020 also saw some light coral bleaching but with water temperatures now dropping hopefully this will hold us out for another year!
What can we do to help?
Here at Cairns Dive Adventures, we are in fact huge fans of Elon Musk, Richard Branson and Bill Gates. All entrepreneurs creating carbon-reducing industries. Or at least allot less carbon polluting than the current models.
Talking with many reef tourism operators many are very interested in operating full-electric boats! Once the manufacturing of these become cost-effective, many reef tourism operators would move to this mode of transport.
As we write this article COVID-19 is taking over the world! Currently, scientists are witnessing reductions in greenhouse gas and carbon-emitting industries especially in countries like China.
It is at this moment in time our beautiful planet can breathe once again, but perhaps only for a short while. We do fear once the COVID-19 crises reside the World will get back to normal.
It is our hope and with our efforts of promoting the natural beauty of the Great Barrier Reef, populations and Governments quickly hasten the transition to environmentally greener energy solutions.
There is a saying from Marine Biologist Gareth Phillips of Reef Teach Cairns:
"To be a Citizen of the Great Barrier Reef, we encourage you, of course, to visit it, connect with it and love it. More than that, take the time to learn about it, and be a part of the journey to protect it, for today, tomorrow and our future generations."
Conclusion:
From our own first-hand experience regularly scuba diving the Great Barrier Reef from the city of Cairns Australia. No, the Great Barrier Reef is not dead!
We welcome your feedback and questions. Please feel free to get in touch with us by email: reservations@cairnsdiveadventures.com or phone: +61 7 40411638.
Great day tour for people of all ages. Visit Outer Reef Pontoon at Moore Reef, with lots of inclusions: snorkelling, glass bottom boat and semi-sub tours, underwater observatory and more.
Click the links below to find out more.
Do You Need Help Choosing?
Can't decide? We have personally been on every Cairns reef and diving trip. We can help you choose the best tour, to suit your experience and budget.
FREE UNDERWATER CAMERA HIRE*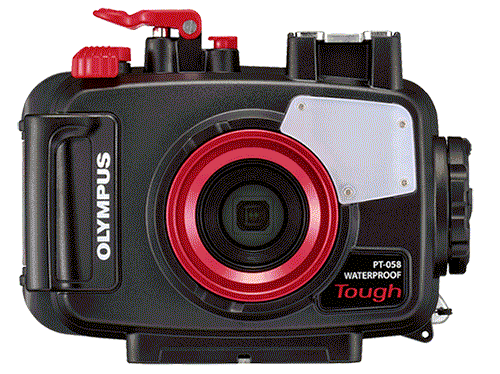 Spend over $550.00 AUD on your Great Barrier Reef tour with us and receive the latest Digital Underwater Camera Hire. Take amazing High-Resolution images and 1080 HD Video.
Not available for any tours to the Islands as fine white sand damages the seals on the cameras and makes them leak!
You need to come into our shop located on the Cairns Esplanade the day before departure to pick up the camera before 5:30 pm. You also need to supply your own SD Camera Card and drop the camera off back at our shop before 6:00pm.