Down Under Dive: Evolution
Large, Modern White Boat with Three Levels to Relax and Enjoy Your Day on The Great Barrier Reef!
All Prices in Australian Dollars.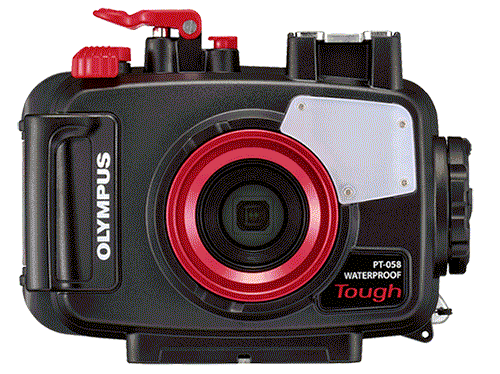 *FREE UNDERWATER CAMERA HIRE
Book this trip with us, you must spend over $550.00 AUD to receive our 1 x Free Cairns Underwater Camera Hire. You must come into our Cairns Esplanade Shop to pick up the camera the day before departure day before 5:30 pm. Reserve your camera today!
Can't decide? We have personally been on every Cairns reef and diving trip. We can help you choose the best tour, to suit your experience and budget.
Down Under Dive: Evolution
Tour Type: Full Day | Operates: Daily | Departs: 8.30am | Returns: 5pm | Transfers: Yes, extra
HIGHLIGHTS:
Large, Modern White Boat with Three Levels to Relax and Enjoy Your Day on The Great Barrier Reef!
| AVAILABLE ON THIS TOUR: | |
| --- | --- |
| Certified Diving: Yes Optional Extra | All Snorkeling Gear: Yes, But Wetsuits Cost $10 to Hire |
| Lunch: Hot and Cold BBQ Lunch | Glass Bottom Boat No |
| Helicopter Flights: Yes,Optional Extra See Price List | Semi-Submarine: Optional Extra Costs $20 |
| Helmet Diving: No | Outer Reef: 2 Reef Locations, 5-Hours on the Reef |
Please Note: due to COIVD-19 at this point in time Evolution Dive & Snorkel will only operate on Fridays, Saturdays, Sundays, Mondays and Tuesdays.
Down Under Dive provide daily Great Barrier Reef scuba diving and snorkelling tours (for more information on these activities, please see below tabs) from Cairns, aboard their brand new boat Evolution. Evolution commenced operations in December 2015 and was custom designed and built as a specialist reef day tour vessel. Equipped with the latest dive and snorkel equipment, she features three levels, with two air-conditioned interiors and three exterior sun decks.
Each day trip visits two separate reef locations, providing guests with up to five hours on the reef. Down Under Dive has 12 exclusive mooring locations and will choose the best sites on the day, to maximize your experience, pending weather and conditions. Reefs you may visit include Norman, Saxon, and Hastings reef systems.
Access to the water aboard Evolution is either giant stride entry from the side of the boat (divers) or via a submerged platform at the rear of the vessel. All equipment is provided (fins, mask and snorkel) and introductory diving is available (no experience necessary). Guests are provided with a cubby hole to place their personal possessions during the day, this is a great little feature.
Optional (extra cost) activities include semi-submersible tours, guided snorkel tours and scenic helicopter flights. Down Under Dive has an excellent BBQ lunch, which is a point of difference from other operators. Choose from a delicious selection of BBQed steaks and sausages, grilled fish, cold prawns, range of salads and bread and butter, with all of the condiments. Beverages and snacks are available for sale from the onboard bar. Live musical entertainment is provided on the way back to Cairns, as is a complimentary glass of wine, plus cheese and fruit platter.
All prices in Australian Dollars.
Can't see the prices on your mobile? Click the Green Circle with the + Sign.
CHOOSE OPTION
INCLUDES
DIVES
PRICE
+ TAXES
TOTAL

SNORKELING:

Adult (Snorkel)
Snorkeling
-
$175.00
$20.00
$195.00
Child (Snorkel)
Snorkeling
-
$95.00
$20.00
$115.00

INTRODUCTORY DIVING

Adult (1-Introductory Dive)
Introductory Diving
1
$225.00
$20.00
$245.00

CERTIFIED DIVING

Adult (2-Certified Dives)
Certified Diving
2
$255.00
$20.00
$275.00

HELICOPTER FLIGHTS

Adult (Get High Package),
Snorkel, 1-Intro/Cert Dive,
10-Min Helicopter Flight
Introductory Diving
1
$368.00
$20.00
$388.00
Adult (Get High Package),
Snorkel, 10-Min Helicopter Flight
Snorkeling
-
$318.00
$20.00
$338.00
Check in for the Down Under Dive Cairns Great Barrier Reef day tours starts from 7.30am, inside the Cairns Reef Fleet Terminal. At check-in, you are issued with a passenger safety number. From here, it's a short stroll down the marina to Evolution, with boarding from 8am for an 8.30am departure. Tea and coffee is provided on arrival and introductory, safety, snorkelling and dive briefings are provided during the 90-minute trip to the Great Barrier Reef.
Down Under Dive has 12 exclusive moorings at six reef locations. Where you go on the day, depends on the weather conditions and visibility, ensuring you will enjoy the very best Great Barrier Reef snorkelling that is available, each and every trip. Your first stop (generally) will be at either Norman or Saxon Reefs, situated on the Outer Great Barrier Reef. The second location is generally North Hastings Reef, where you can choose some optional extras including a helicopter flight or semi-submersible boat tour. The reef destinations have been chosen specifically for their abundance of marine life, clarity of water and bottom contours, providing the very best Outer Great Barrier Reef experience for snorkelers, introductory divers and certified divers.
You will arrive at your first reef location at around 10am, lunch is served around 12pm (while Evolution moves to its second reef location) and you commence your return journey around 3.30pm for a 5pm arrival into Cairns.
Down Under Dive (Evolution Dive & Snorkel Boat) offers up to three (3) scuba dives per day. Diving is available to certified divers (guided dives are extra $20.00 per person per dive or you can enjoy unguided dives where you can buddy up with another diver and explore the reef at your own leisure). Also, available are introductory dives (no experience necessary). All equipment is included in the dive price.
INTRODUCTORY DIVES: If you have never scuba dived before but want to give it a go, then the introductory diving is for you. No experience is necessary and all equipment and training is provided on the boat. These dives are always guided by professional dive crew and go no deeper than 10m. Introductory dives generally last around 30 minutes.
CERTIFIED DIVING:Certified divers have the chance to enjoy up to three (3) scuba dives on two Great Barrier Reef sites. Certified divers have the choice between guided (at extra cost) and unguided diving. Guided dives are $20 per person, per dive (in addition to the dive price). Unguided dives must be completed with a buddy (either your own, or if travelling solo, you will be paired up with someone else). Maximum dive time is 45-minutes with a recommended maximum depth of 16m. Using a standard day itinerary, your first dive will be at 10am, second dive at 11.30am (both at the first reef site) and final dive at 1.20pm. Divers are given the choice between lycra or wet suits and water entry is giant stride from the side of the boat. Divers share equipment and this trip is recommended for more experienced certified divers. You will be required to show your dive license and preferably your log book.
Down Under Dive visits two open water reef sites, which means they are in the ocean rather than being near an island, sand cay or pontoon. Conditions are easy for snorkelers, with the reefs being close to the boat and rising up to within a few meters of the surface. Equipment is included in the ticket price and training is provided for those who are new to the activity. If you are not confident in the water, there are free buoyancy devices available, including life jackets, and 'pool noodles'.
Customer Tour Reviews & Feedback
Customer reviews are written by our customers using our 1 x FREE Digital Underwater Camer Hire Service.
Sorry, we couldn't find any posts. Please try a different search.
Cairns Dive Adventures Trip Reviews
As a new boat, Evolution is equipped with brand new snorkel and dive equipment. The vessel has three (3) levels, including two (2) air-conditioned interiors, providing plenty of space for guests to spread out and relax. At Cairns Dive Adventures we take our task of providing accurate tour advice and information seriously, so we headed...
'OLD Boat - Osprey - no longer running - see review for new boat Evolution below'. Down Under Dive is definitely one of Cairns' best value day tours to the Great Barrier Reef, including a certified or introductory dive in the package price. It attracts fun seekers from around the city and world, who definitely...
All prices in Australian Dollars.
We accept VISA & MC with no booking fees.
Choose your options on the booking form.
Press the red book now button.
Please Note: To try any form of Scuba Diving you must be medically fit with no asthma and not be taking any prescription medication. PADI recommends allowing up to 24 hours after diving before flying in an airplane. You must be 12 years or older to try introductory scuba diving.
Inclusions: Five hours snorkeling or diving at our two outer reef locations, FREE Snorkeling instruction, State-of-the-art snorkel & dive equipment and flotation devices, Delicious Aussie BBQ lunch including steak & sausages (vegetarian options available) cold meats & tropical salads and pasta, Tea or coffee & biscuits, a complimentary glass of wine & cheese + fruit platter on the return journey
Extras (Pay Later): $20 per person ($5.50 Environmental Management Charge + $1.25 Port Charges + $3.25 admin fee + $10.00 fuel levy inclusive of GST) payable on the day of travel.
Additional Extras: Return bus transfers from Cairns $25.00 per person & Northern Beaches $35.00 per person | Guided Dives (Certified) $20.00 per person per dive (This can be arranged on the boat) | Wetsuit / Lycra Suit Hire $10.00 per person | Semi-submersible Tour is $20.00 per person (Also arrange on the boat).
FREE UNDERWATER CAMERA HIRE*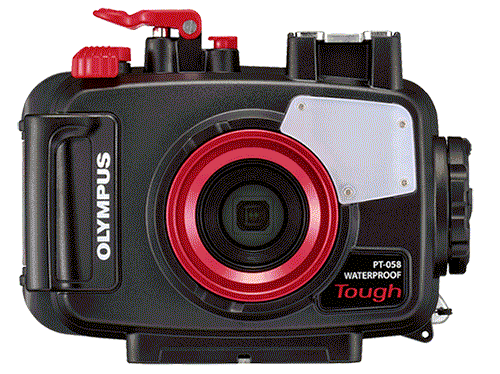 Spend over $550.00 AUD on your Great Barrier Reef tour with us and receive the latest Digital Underwater Camera Hire. Take amazing High-Resolution images and 1080 HD Video.
Not available for any tours to the Islands as fine white sand damages the seals on the cameras and makes them leak!
You need to come into our shop located on the Cairns Esplanade the day before departure to pick up the camera before 5:30 pm. You also need to supply your own SD Camera Card and drop the camera off back at our shop before 6:00pm.