Down Under Dive – Evolution Trip Review
Cairns Dive Adventures Trip Review
As a new boat, Evolution is equipped with brand new snorkel and dive equipment. The vessel has three (3) levels, including two (2) air-conditioned interiors, providing plenty of space for guests to spread out and relax. At Cairns Dive Adventures we take our task of providing accurate tour advice and information seriously, so we headed...
Down Under Dive – Evolution Trip Review
Evolution is one of the newest boats to join the Cairns Great Barrier Reef day tour fleet. Owned and operated by Down Under Dive, Evolution was designed and built specifically to accommodate the needs of day tour guests and commenced operations on 30 December 2015.
As a new boat, Evolution is equipped with brand new snorkel and dive equipment. The vessel has three (3) levels, including two (2) air-conditioned interiors, providing plenty of space for guests to spread out and relax. At Cairns Dive Adventures we take our task of providing accurate tour advice and information seriously, so we headed out to spend the day on Evolution on Saturday 27 February 2016. This is our review of the day, trip and boat.
Our day tour commenced with a 7.30am check in at the Reef Fleet Terminal, where friendly staff issued tickets and showed us where the boat was. Evolution is moored at Cairns Marlin Marina, a short walk from the Reef Fleet Terminal. Really easy to find.
On boarding, guests were issued with appropriate snorkel and/or dive waiver forms and split up into groups for briefings. Dive guests were shown up to the second level. Complimentary tea, coffee and biscuits were provided for everyone.
Evolution pulled out of the marina on time, at 8.30am. Everyone was excited to get the day underway, with warm weather, sunshine and blue sky! Just another day in paradise.
The trip and dive briefings were provided on the way to the reef. Dive instructors introduced themselves and talked through the dive equipment on board, providing instructions on using the BCDs, regulators, dump valves, safety sausages etc. Please note that the equipment does not include a dive computer. The dive deck is run and managed using dive tables. To ensure maximum diver safety, a conservative approach is implemented in regards to dive depths. Dive time is limited to 40 minutes per dive.
Also, please note that dive guides do cost extra, if required. They are charged at $10 per person, per dive (in addition to the day dive tour price). If you are happy to dive unguided (with a buddy – no solo diving) then briefings are provided on each site.
Evolution has been described as a 'white boat' and she certainly fits that bill in terms of appearance. This is one of the larger day tour boats and on the day we travelled, there were 140 guests on board. Of this, most were snorkelers with approx. 45 people trying introductory diving and 12 certified divers.
Down Under Dive has 12 exclusive moorings on Cairns' Outer Great Barrier Reef and they pick the best ones on the day, to maximise guest experience, pending weather and conditions. The day we travelled was pretty close to perfect (most days are in Cairns) and our first stop was at Saxon Reef.
DIVE 1: 'SAXON REEF NORTH' – SAXON REEF – 10AM
Conditions looked amazing for the first dive. Clear blue waters. We could see straight to the ocean floor. Wanting to make the most of it, we dived in and descended on the colourful coral gardens below, where a turtle was waiting to greet us. Always a good start to a dive. After a quick hello, Mr Turtle headed off into the blue and so did we.
The hard and soft corals were bursting with marine life. Creatures of all shapes, sizes and colours darted in and out of the bommies and beds of staghorn corals. There were chromis and fusiliers, anemonefish and more. Dotted here and there were an array of giant clams and on the way back to the boat we saw a cuttlefish, which made a nice photo with the snorkelers above. We got a bit carried away and this dive lasted 53 minutes; the crew reminded us of the 40 minute limit when we got back on board the boat. We reached a maximum dive depth of 14m.
Please note that with a busy dive deck and a lot of divers (introductory and certified) you do not get your 'own' dedicated dive equipment for the duration of the day tour. Your gear is taken and put back into circulation, with new equipment issued for subsequent dives, even if it's a short surface interval.
DIVE 2: 'SAXON REEF NORTH' – SAXON REEF – 11.15AM
This dive was at the same location, which was no problem at all, as there was a lot to see and do here. The highlight of this dive was spending quality time with some Diagonal-banded Sweetlips. We love seeing these guys, everyone has a favourite fish and this is definitely one of ours. They hang in groups and seem to eye ball you with wonder and curiosity. They are great photo subjects and we spent a lot of time hanging with the crew.
Other highlights of this dive included seeing some trumpetfish, dotted sweetlips and Nemo. Nemo is a firm favourite of most divers visiting the Great Barrier Reef and you will definitely get the opportunity to 'find nemo' on a Cairns Great Barrier Reef day tour. We reached a maximum dive depth of 10m on this dive.
We made sure we were back to the boat 'on time' after the second dive, surfacing around 11.55am. Lunch was served from 12pm. Must make a note of the lunch. A lot of boats offer a hot and cold selection of foods. So does Evolution, but theirs is cooked on a BBQ, which is set up on the bottom deck.
Lunch included steaks and sausages, baked fish and prawns and an array of salads and bread rolls. Top tip though, get in the queue early. With so many guests on board, lunch did run a little low towards the end of service.
While we filled our tanks, the crew of Evolution made the move to the second reef site of the day, dropping anchor at 1.15pm. Our third dive was not until 1.55pm, so there was plenty of time to rest and relax on the sundecks and/or snorkel.
Evolution has three (3) decks. The top deck provides panoramic views of the reef around you, which can be enjoyed from a very comfy bean bag, with some shade provided. The second deck offers a mix of exterior space in the sun, or interior air-conditioned seating. While the bottom deck has interior and exterior spaces and is where the lunch is served from. There is also a licensed bar selling a variety of cold drinks and merchandise.
For your comfort and convenience, Evolution has two (2) freshwater showers and approximately six (6) toilets on board.
DIVE 3: 'FISH BOWL' – HASTINGS REEF – 1.55PM
This was our final dive and we reached a maximum depth of 10m, in keeping with the no reverse profile diving. This site did not offer the same visibility we enjoyed on Saxon Reef, but there were lots of juvenile reef fish and crustaceans to see.
We climbed back on board Evolution after our third dive and the crew prepared the boat for departure, leaving the Great Barrier Reef at 3pm. It was a smooth journey back, with plenty of time to peruse the photographs taken of guests and the reef throughout the day, now made available for purchase. These are a great idea and make a wonderful souvenir. We also enjoyed a complimentary glass of wine, with cheese and biscuits. We arrived back into Cairns' Marlin Marina at 4.25pm.
VERDICT
This day trip has all the right ingredients, brand new dive gear, amazing, brand new boat and friendly crew. The only 'problem' is, there are a lot of people. They did have a great storage system for everyone's snorkel gear. But, the dive / snorkel deck gets very busy and you have to share your dive equipment with other guests throughout the day. Also, there were long lines for lunch and the food did run low at the end. HOWEVER, this day trip does provide a lot of inclusions in their day tour price, like snorkelling and an intro dive. So if you are looking for a bit of everything at the lowest possible price, then this is a great day out. The only payoff is, you are doing it with lots of people.
Well priced Great Barrier Reef day tour, including BBQ lunch. 5 hours on the reef at 2 reef sites. Introductory and certified diving are available at extra cost. Brand new boat.
Click the links below to find out more.
Can't decide? We have personally been on every Cairns reef and diving trip. We can help you choose the best tour, to suit your experience and budget.
FREE UNDERWATER CAMERA HIRE*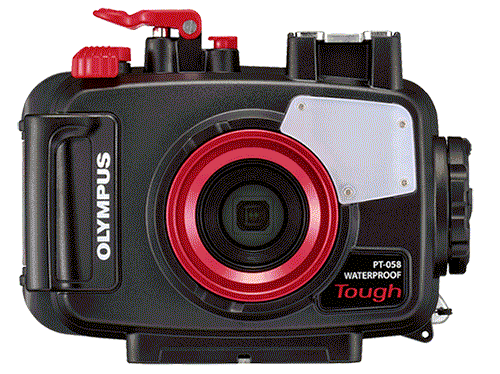 Spend over $550.00 AUD on your Great Barrier Reef tour with us and receive the latest Digital Underwater Camera Hire. Take amazing High-Resolution images and 1080 HD Video.
Not available for any tours to the Islands as fine white sand damages the seals on the cameras and makes them leak!
You need to come into our shop located on the Cairns Esplanade the day before departure to pick up the camera before 5:30 pm. You also need to supply your own SD Camera Card and drop the camera off back at our shop before 5:30pm.
Please Remember there is no other way to collect our cameras! All passengers must come into our shop the day before departure day before 5:30 pm.