Cairns Scuba Diving Videos
Cairns scuba diving videos is a page dedicated to showcasing all of our current and past scuba diving videos. All videos are made by the crazy dive team here at Cairns Dive Adventures.
We are a local Cairns-based dive travel agency and we regularly dive on all Cairns' dive boats. We absolutely love the Great Barrier Reef and are also crazy about photography and underwater video.
Why do we shoot underwater dive videos?
We produce underwater scuba diving videos from all our recent trips to the reef. We hope they are of some use to show you what you can expect to see scuba diving the reef from Cairns. We hope they give you a detailed impression of what a day trip or overnight Cairns liveaboard dive trip might look like and what marine animals you can expect to see.
After we complete each dive trip it usually takes us a few days to edit the footage, put it to a soundtrack, and upload it to either Youtube or Facebook. You will find our latest Cairns scuba diving videos at the top of this page. As you scroll down you will see our older videos.
How to choose a reef trip with large family!
In the above short video, we try to give you a detailed briefing on how to choose a reef trip from Cairns with a large family! For example, are you traveling with grandparents, small children, cousins, aunties and uncles? Can some family members swim? Perhaps some cannot? In this video, we strive to give you all the information you need to help you choose a reef trip from Cairns with a large family! The majority of the underwater footage in this video was filmed on a fantastic day pontoon called Sunlover Cruises.
Overnight Liveaboard Diving on Reef Encounter
The above short video tries to capture what it feels like staying out overnight on the Great Barrier Reef from Cairns. Titled what does it feel like to spend the night on the reef. This short little film hopefully captures the raw beauty of what it is like to immerse yourself in crystal clear warm water. Soak up the natural world and be amazed by how beautiful our underwater world really is. All footage was filmed on the liveaboard dive boat Reef Encounter, shot and edited by our very own dive-crazy Cairns Dive Adventures staff Clint Carroll. Also, check out our full 2-Day/1-Night Trip Review with lots of beautiful underwater still photos.
Cairns Scuba Diving Video from Saxon Reef
This is a short video about scuba diving at Saxon Reef from Cairns last week. Water temperature and clarity were spectacular, this, in turn, gives really clear video footage. This day we were diving on the day boat Reef Experience. See video above:
Port Douglas Scuba Diving Video Agincourt Reef
In this video, we spent the day diving on a beautiful dive boat from Port Douglas called Silversonic. Late last year we had magical sea conditions underwater. Although the visibility was only around 15 meters we still managed to capture some beautiful underwater video of the reef, we also found a bright yellow Frog Fish, see if you can spot him in the video. See above:
Day Diving Video from Cairns
In this video, we also had magical weather conditions, we traveled on a fantastic day boat from Cairns called Silverswift. We visited a beautiful reef system located nearly 65klm East of the city of Cairns. We visited three outer reef sites (Flynn, Milne & Pellow reefs), on this day we were shooting a GoPro Hero 8 with a red lens filter. See the video above for more:
Video How to choose a Liveaboard?
The above video gives you detailed content on how to choose the Best Liveaboard Dive trip on the Great Barrier Reef from Cairns. Enjoy interactive content with detailed boat and dive information on how to choose the best dive trip based on your scuba diving abilities. See the video above.
What Video Camera Gear do we use?
That is a great question and one we will answer now. Our goto underwater video camera setup is:
GoPro Hero 9
Double Handed Tray to mount the GoPro
Polar Pro Red Lens Filter
Dual 3000 lumens LED Video Lights
What Underwater Video Settings do we use?
Great question and one that really makes a difference to our underwater footage. Read below to see our underwater video camera settings:
The camera is set to 4k
Frame Rate set to 50fps (PAL System for Australia)
White Balance Locked to 5000k
The Camera Lens is set to 24mm
What are some Basic Tips to shoot a better video?
Another great question and one we will answer below:
Keep the camera still, (Don't move)! Allow the marine life to move in front of the camera. This is why we use a dual handle tray to use two hands to steady the camera.
Use the GoPro 9 Hero Black image stabilization to keep your footage smooth. The new hero 9 cameras are amazing at video stabilization.
Try to keep the sun behind you to illuminate your subject. Sometimes you can get a nice shot shooting into the sunlight. But in general, keeping the sun behind you will allow beautiful natural ambient light to touch your coral and marine life. This generally gives the best results.
Shoot only what you need. We only shoot short 7 second shots. This keeps post-production time down to a minimum and allows you to find the good parts of your video a lot quicker when you are in the editing room. If you take too much footage i.e. really long shots then it takes a lot more time in post-production editing to find the really good sequences.
Stay Safe while Shooting Video!
A couple of tips to help keep you safe while scuba diving and shooting video are:
Keep an eye on your air. I know this would seem the most logical thing to do but it is very easy to get caught up shooting video changing settings on your camera and adjusting your lighting that sometimes you can forget to look at your air gauge.
Keep an eye on your depth and bottom time. Also, an easy thing to do but as mentioned above many divers get lost in the moment looking at the small LCD screen on the back of your camera and you can forget how deep you are going or how much time you are spending at depth.
Drink lots of water between dives, keep your body hydrated and make sure you do your safety stops. Keep your body healthy and take the right precautions and you will have a lot of fun shooting underwater.
Clint Carroll
Clint Ready To Dive
Cairns Tour Advice Centre
Hopefully, the above videos and shooting settings are helpful, number one; to show you what diving the Great Barrier Reef from Cairns is like and two; to show you how to take better underwater diving videos.
We welcome your feedback on our site and look forward to sharing our wonderful Great Barrier Reef and islands with you, in tropical Cairns, Queensland, Australia.
Click the links below to find out more.
Can't decide? We have personally been on every Cairns reef and diving trip. We can help you choose the best tour, to suit your experience and budget.
FREE UNDERWATER CAMERA HIRE*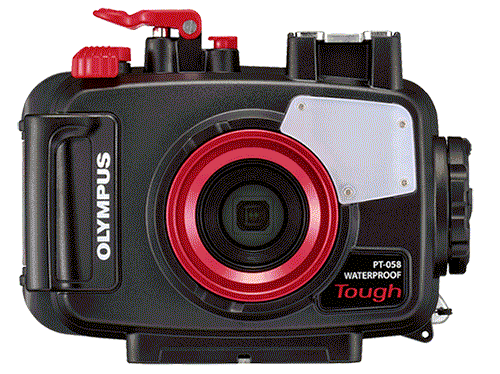 Spend over $550.00 AUD on your Great Barrier Reef tour with us and receive the latest Digital Underwater Camera Hire. Take amazing High-Resolution images and 1080 HD Video.
Not available for any tours to the Islands as fine white sand damages the seals on the cameras and makes them leak!
You need to come into our shop located on the Cairns Esplanade the day before departure to pick up the camera before 5:30 pm. You also need to supply your own SD Camera Card and drop the camera off back at our shop before 5:30pm.
Please Remember there is no other way to collect our cameras! All passengers must come into our shop the day before departure day before 5:30 pm.