Cod Hole & Ribbon Reef Liveaboard Diving Cairns – Great Barrier Reef
Cairns Cod Hole and Ribbon Reef liveaboard dive trips will blow your mind! These remote ribbon reefs, on the northern fringes of the Great Barrier Reef, have amazing marine life, set against a tropical island backdrop.
Cairns Ribbon Reef and Cod Hole dive operators are committed to providing the very best scuba diving experience, whilst protecting the Great Barrier Reef for future generations. These trips are undertaken on comfortable liveaboard dive boats, with superior ride stability and professional dive crew and staff.
Cod Hole and Ribbon Reef Information
These trips can be booked on their own, as a 4 day / 3 night trip, or in conjunction with a 7 day Ribbon Reefs and Coral Sea adventure (see tour listing on right). Why so long? The Ribbon Reefs are 250km north of Cairns. Cairns day boats can't visit them and it takes the liveaboard boats around 10 hours to get there (the transfer trips are completed while you sleep). The shorter trips include a low-level scenic flight, which gets you to or from Cairns to Lizard Island, with a tender transfer to the boat.
The Ribbon Reefs are comprised of 10 separate reef systems (aptly named Ribbon Reef 1, 2 and so on). There are numerous dive sites to be explored in the ribbons, including the world famous Cod Hole, Steve's Bommie, Snake Pit and Challenger Bay, to name just a few. Most of these sites are about 60km off the coast, with maximum dive depths generally around 30m.
Lizard Island is the closest land mass to the Ribbon Reefs and is seen from most dive sites, framing stunning sunsets and sunrises over the Coral Sea. Visibility in the Ribbon Reefs varies from 10m – 40m and water temperatures range from 29 degrees Celsius in Summer to 23 degrees Celsius in Winter.
Ribbon Reef dive trips are suitable for beginner and advanced divers and water entry is generally giant stride, but may also include tender drop-off. Nitrox is available on all liveaboard dive boats (should be booked in advance) and some boats allow solo diving (for certified divers) and have rebreathers.
So, what can you expect to see, other than some of the biggest, most plentiful and colourful Great Barrier Reef fish in your life! The dive sites have many interesting features, including swim throughs, caves, ledges, coral bommies, trenches and more.
The Cod Hole and its resident Potato Cod should be on every diver's bucket list. These amazing creatures are inquisitive gentle giants and pending conditions, most Ribbon Reef trips will include a Cod Feed dive. You'll also see Sea Turtles, Reef Sharks, Sea Snakes, Anemonefish, Giant Clams, Sea Cucumbers, Bumphead Parrotfish, Lionfish, Trumpetfish, Pufferfish and more multi-coloured Basslets than you can poke a stick at!
Cod Hole and Ribbon Reef Cost and Inclusions
Liveaboard dive trips to the Cod Hole & Ribbon Reefs are generally more expensive than Cairns Outer Great Barrier Reef trips. This is due to the distance travelled and the inclusion of a scenic low-level flight, which is an attraction in its own right. All of these trips include a brief land excursion and exploration of Lizard Island.
All tours include accommodation, linen, and meals with dive equipment available as an optional extra. The trips visit multiple reef sites and the dive crew is in the water on all dives. In winter, you may even get to see and swim with a Dwarf Minke Whale!
Cairns Dive Adventures has been to the Ribbon Reefs, Cod Hole and Coral Sea and provides unbiased trip advice and reviews. We are not affiliated with any of the boats. We are Cairns locals who are passionate about diving and ensuring you have the very best Great Barrier Reef experience, to suit you experience and itinerary. Our income is from tour bookings made on this site: we thank you for your support and hope our information is of some assistance. Please contact us for more info +61 7 4041 1638 | reservations@cairnsdiveadventures.com
A scuba divers paradise! 7 day / 7 night trip exploring Great Barrier Reef's Ribbon Reefs & Osprey Reef in the Coral Sea. Departs Thursday. Up to 26 dives. Advanced certification required.
Cod Hole & Ribbon Reef Liveaboard Dive Information
Click the links below to find out more.
Do You Need Help Choosing?
Can't decide? We have personally been on every Cairns reef and diving trip. We can help you choose the best tour, to suit your experience and budget.
FREE UNDERWATER CAMERA HIRE*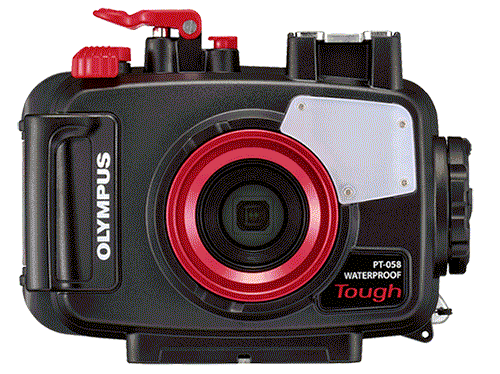 Spend over $550.00 AUD on your Great Barrier Reef tour with us and receive the latest Digital Underwater Camera Hire. Take amazing High-Resolution images and 1080 HD Video.
Not available for any tours to the Islands as fine white sand damages the seals on the cameras and makes them leak!
You need to come into our shop located on the Cairns Esplanade the day before departure to pick up the camera before 5:30 pm. You also need to supply your own SD Camera Card and drop the camera off back at our shop before 6:00pm.