The Great Barrier Reef is the largest Natural Wonder of our underwater World. Visible from Space, the Great Barrier Reef grows on the North-East Coast of Australia. At over 2800 km long it can be explored by Great Barrier Reef Tours!

Which is the best place to Visit the Great Barrier Reef?
Great Barrier Reef Tours can be enjoyed from two main locations on the East coast of Australia, the Whitsundays Islands and Cairns. The Whitsunday's are home to over a dozen Islands with white sandy beaches and crystal-clear water. Cairns is regarded as the closest access point to the outer barrier reef systems. Cairns has a large array of day snorkel and dive boats. The Whitsundays has a large fleet of sailing boats for enjoying the Islands.
How Much do Reef Tours Cost?
Well, this depends on where you travel from, how many people are in your party and what activities you choose. A basic ferry transfer over to Green Island and back from Cairns will set you back $93.00. This includes snorkel equipment or a glass bottom boat. Cairns Outer Reef Cruises travel much further offshore and include all meals, multiple reef locations, and all snorkel equipment. The average cost of these is between $149 to $245 per adult. Most Great Barrier Reef tour companies offer family discounts if the children are between 4-14 years old.
Can I see the Reef if I can't Swim?
The short answer, Yes! Great Barrier Reef Tours range from visiting the Tropical Islands and Sand Cays to the outer reef day boats and floating pontoons/platforms. The pontoons or floating platforms cater more to the non-swimmer with the inclusion of semi-submarines, glass bottoms boats and underwater observatories. All services are usually included in the ticket price.
Can I try First Time Diving?
Yes! But remember you must be medically fit with no asthma and not taking any prescription medication to try diving. Most first-time scuba dives are called an introductory scuba dive. They consist of around 10 minutes training on the boat, learning about breathing thru a regulator and tips on how to clear your mask and equalize your ears. The remainder of the lesson is spent underwater diving the Great Barrier Reef. All introductory scuba diving on the Great Barrier Reef is limited to a max depth of 12 meters.

Can I try Helmet Diving on a Great Barrier Reef Tour?
The short answer, Yes! Only a handful of reef tour operators offer helmet diving. This can be done at Green Island and on all the outer reef pontoon companies. You cannot do helmet diving on any of the outer reef day boats. You must be medically fit with no asthma and not be taking any prescription medication. The service usually consists of 10 minutes training preparing you for the experience and then around 25 minutes underwater exploring the Great Barrier Reef.
What can I see Snorkeling and Diving?
Great question! You can expect to see a huge array of bright colourful soft and hard corals, including sea whips, staghorn coral, soft anemone's, brain coral to a large array of marine animals like, Giant Mauri Wrasse, Cuttlefish, Yellow Tail Fusiliers, Anemonefish, Sea Turtles, Giant Clams, Nudibranchs, Moray Eels, Giant Trevally, Coral Trout and much more!
Best time of the year to do Great Barrier Reef Tours?
In general, the lowest windy months are best. These are typically April/May and October/November. Traveling to the Great Barrier Reef during this time will make your journey to and from the reef as comfortable as possible. Generally, the peak tourism time for visiting the Great Barrier Reef are June, July, August and then December and January of each year. The busy tourist season coincides with the Australian school holidays. The rainy season of December, January, February, and March can often bring rain and heavy thunderstorms, although sea conditions can be very calm and flat with warm water temperatures usually around 28 degrees. All tour companies operate 365 days per year.
What Dangers are there?
In general, there are minimal dangers enjoying a Great Barrier Reef Tour. Probably the highest danger is the sun! Sun protection is a must all year round with most companies providing lycra suits for sun protection and from jellyfish. In general, all areas of the Great Barrier Reef are affected by Jellyfish in the warmer summer months. There is only a hand full of Jellyfish that are dangerous to humans and these generally live on the coast next to the mainland beaches. In saying that all reef tour operators advise to where the stinger/lycra suits for added protection during these hot humid rainy months.
Can I take my children to the Reef?
Yes! There are fantastic Great Barrier Reef Tours for families with children. Whether you can all swim or not generally speaking visiting one of the Islands or floating pontoons/platforms is the best way to go if you have a family. All pontoon companies offer family rates which in general means the 2nd child travels free.
How do I choose a Great Barrier Reef Tour?
This can be tough, mainly because of all the different options available. But that also means you can choose the perfect option to suit you and your family. In general, if you are a great swimmer, love the water and have tried and would like to try snorkeling, choose one of the many outer reef day boats. If you have children or perhaps do not wish to swim so much but would still like to see as much of the Great Barrier Reef as you can choose one of the outer reef pontoons/floating platforms. If you are definite non-swimmer and only want to spend half a day on the reef, you should then visit Green Island or Fitzroy Island.
Conclusion:
All Great Barrier Reef Tours offer a great way to visit and explore this magnificent reef system. Choosing one can be a bit tricky so if you are stuck for ideas or needs some suggestions please contact our reservations team on PH: +61 7 40411635 or email reservations@cairnsdiveadventures.com
Great day tour for people of all ages. Visit Outer Reef Pontoon at Moore Reef, with lots of inclusions: snorkelling, glass bottom boat and semi-sub tours, underwater observatory and more.
Click the links below to find out more.
Do You Need Help Choosing?
Can't decide? We have personally been on every Cairns reef and diving trip. We can help you choose the best tour, to suit your experience and budget.
FREE UNDERWATER CAMERA HIRE*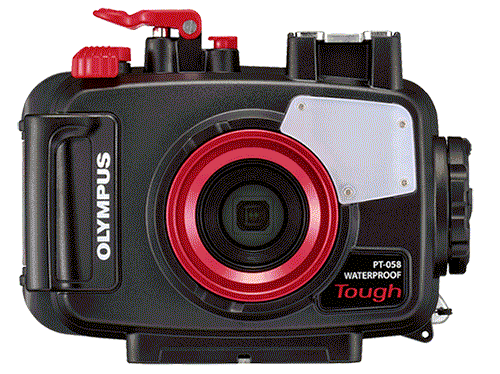 Spend over $550.00 AUD on your Great Barrier Reef tour with us and receive the latest Digital Underwater Camera Hire. Take amazing High-Resolution images and 1080 HD Video.
Not available for any tours to the Islands as fine white sand damages the seals on the cameras and makes them leak!
You need to come into our shop located on the Cairns Esplanade the day before departure to pick up the camera before 5:30 pm. You also need to supply your own SD Camera Card and drop the camera off back at our shop before 6:00pm.