Visiting the Great Barrier Reef: Top Tips
Motion Sickness

can be completely avoided by taking some preventative medication, at least 30-minutes prior to boarding your boat. If there is any chance that you may be affected by motion sickness, it is highly recommended you take some preventative medication (such as Kwells), as there is nothing worse than being sick at sea during your Great Barrier Reef visit.

Sun protection

on Cairns' Great Barrier Reef is essential. Cairns is a tropical city and the sun is both hot and damaging to unprotected skin. Make sure you take and apply (throughout the day) a sunscreen with a high SPF rating (30 + is recommended). Look for sunscreens that are waterproof and make sure you apply before you start to burn: once you are red, it is already too late.

Sunglasses and hats

are highly recommended for any trip to the Great Barrier Reef. As an added protection from the sun, take a light, long-sleeved shirt.

Wetsuits, stinger suits and lycra suits

are available on most Cairns Great Barrier Reef day tour and liveaboard boats. For your comfort and safety, it is highly recommended that you wear these when in the water, especially during the summer months. Although it is unlikely that you will be stung by a marine stinger on the Outer Great Barrier Reef, it is better to be safe than sorry. Stinger suits are also highly recommended when swimming in the waters off Green and Fitzroy Islands and the Frankland Islands Group, especially in summer (December to March).

Sharks

do live on the Great Barrier Reef: they are a vital element of its ecosystem. However, you are unlikely to see a shark on most Cairns snorkel trips. Divers may be lucky enough to see some reef sharks, which are often resting on the sandy bottom and are very shy. If you do see a reef shark, just watch and keep your distance: they will usually swim away, as they are very timid creatures.
Cairns Great Barrier Reef Seasons. There is no "best time" to visit the Great Barrier Reef: it can be enjoyed throughout the year. In the summer months (December to March) the weather is warm and the water temperature is around 30 degrees. Water clarity is generally good, especially in Outer Great Barrier Reef locations. This is the 'wet' time of year and tropical cyclones are sometimes active in the region, along with monsoonal rainfall patterns. Autumn cools down slightly, there is generally less rain: autumn Great Barrier Reef water temperatures average 26 degrees. Winter has low humidity, clear skies and low rainfall on Cairns' Great Barrier Reef, with an average water temperature of 24 degrees. This is the best time of year to see migrating whales. Spring is the time of year that Cairns' Great Barrier Reef reproduces, through an annual cycle known as coral spawning. This mass event happens once a year: timing is dependent on moon cycles and water temperatures. For more information visit our Dive Seasons on Cairns Great Barrier Reef page.

All Cairns Reef Tour operators

(boats, pontoons and islands) have licensed bars. Please note you will not be allowed to scuba dive if you have consumed alcohol and it is recommended to not snorkel or swim if you have been drinking. It is best to stay hydrated with fresh, clean water throughout the day, enjoying a cool drink on the homeward journey.
Great day tour for people of all ages. Visit Outer Reef Pontoon at Moore Reef, with lots of inclusions: snorkelling, glass bottom boat and semi-sub tours, underwater observatory and more.
Click the links below to find out more.
Do You Need Help Choosing?
Can't decide? We have personally been on every Cairns reef and diving trip. We can help you choose the best tour, to suit your experience and budget.
FREE UNDERWATER CAMERA HIRE*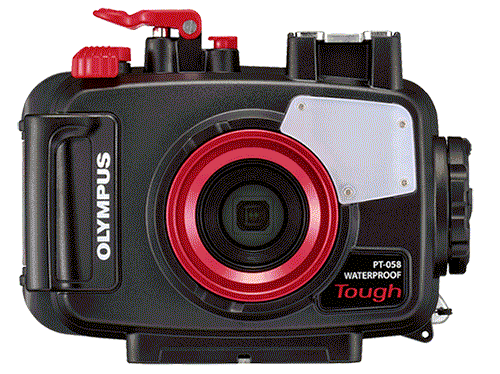 Spend over $550.00 AUD on your Great Barrier Reef tour with us and receive the latest Digital Underwater Camera Hire. Take amazing High-Resolution images and 1080 HD Video.
Not available for any tours to the Islands as fine white sand damages the seals on the cameras and makes them leak!
You need to come into our shop located on the Cairns Esplanade the day before departure to pick up the camera before 5:30 pm. You also need to supply your own SD Camera Card and drop the camera off back at our shop before 6:00pm.