Includes 1-Introductory or 1-Certified Dive! Breakfast, Lunch and Afternoon Tea! Two Reef Sites!
All Prices in Australian Dollars.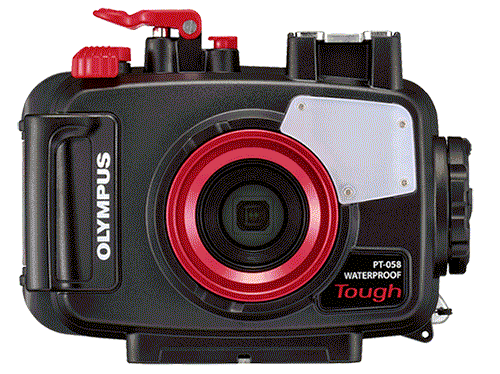 *FREE UNDERWATER CAMERA HIRE
Book this trip with us, you must spend over $550.00 AUD to receive our 1 x Free Cairns Underwater Camera Hire. You must come into our Cairns Esplanade Shop to pick up the camera the day before departure day before 5:30 pm. Reserve your camera today!
Can't decide? We have personally been on every Cairns reef and diving trip. We can help you choose the best tour, to suit your experience and budget.
Tour Type: Full Day | Operates: Daily | Departs: 7.30am | Returns: 4.30pm | Transfers: Yes, included for Cairns city (outer city & beaches are extra)
HIGHLIGHTS:
Includes 1-Introductory or 1-Certified Dive! Breakfast, Lunch and Afternoon Tea! Two Reef Sites!
| AVAILABLE ON THIS TOUR: | |
| --- | --- |
| Scuba Diving: Yes, Includes 1-Introductory or Certified Dive! | All Snorkel Gear: Yes, Snorkel, Fins, Mask and Life Jackets |
| Meals: Yes, Breakfast, Lunch and Afternoon Tea! | Glass Bottom Boat: Yes, Included |
| Helicopter Flights: No | Semi-Submarines: No |
| Helmet Diving: No | Outer Reef: Yes, Norman, Saxon and Hastings Reef Systems! |
Reef Experience provides one of the only fully inclusive Cairns Great Barrier Reef day tours. Australian owned and family operated, this is promoted as being the 'best value guaranteed' day tour. We will leave that to you to decide, but there are a lot of inclusions in the ticket price, such as: hotel transfers from Cairns; up to 6 hours on the reef at 2 unique destinations; free certified scuba dive, or introductory dive; all equipment and lycra / wet suits; marine biologist reef presentation; all meals including a BBQ breakfast; and much, much more.
Reef Experience is licensed to visit four reef locations, including Breaking Patches and Hastings, Norman and Saxon Reefs. The crew will pick the best two on the day, to suit the conditions and maximise your experience.
The Reef Experience day tour boat has large indoor and outdoor areas, providing guests with the choice of air-conditioned comfort or exterior sun decks with comfortable sun lounges. This high speed catamaran joined the Cairns day tour reef fleet in 2008 and offers guests the chance to snorkel or scuba dive (for more information on these activities, please see below tabs) on the Great Barrier Reef.
The licensed on-board bar sells drinks and snacks throughout the day and guest amenities include separate dive and snorkel platforms, toilets and a baby change room. Glass bottom boat tours are provided, weather permitting.
All prices in Australian Dollars.
Can't see the prices on your mobile? Click the Green Circle with the + Sign.
| CHOOSE OPTION | INCLUDES | DIVES | PRICE | TOTAL |
| --- | --- | --- | --- | --- |
| Adult (Snorkel) | Snorkeling Includes (1-FREE *Certified or Introductory Scuba Dive) | 1 | $205.00 | $205.00 |
| Child (Snorkel) | Snorkel | - | $125.00 | $125.00 |
| Family (Snorkel) | Snorkeling + 1-Certified or Introductory Dive (Adults Only) | 1 | $535.00 | $535.00 |
| X-MASS DAY 25TH DEC 2020: | | | | |
| Adult (Snorkel) X-mass Day | Snorkeling Includes (1-FREE *Certified or Introductory Scuba Dive) | 1 | $305.00 | $305.00 |
| Child (Snorkel) X-mass Day | Snorkel | - | $225.00 | $225.00 |
| Family (Snorkel) X-mass Day | Snorkeling + 1-Certified or Introductory Dive (Adults Only) | 1 | $935.00 | $935.00 |
| | | | | |
Board Reef Experience at Cairns' Marlin Marina at 7.30am and enjoy a BBQ breakfast, cooked as you head out into the glittering waters of the Coral Sea to begin your day. At 9.30am the information and safety part of your day begins with a reef video presentation and safety orientation, as well as snorkel and dive briefings. Arriving at your first reef destination at 10.30am you have plenty of time to enjoy the Great Barrier Reef before lunch. Choose between snorkelling, swimming or your free scuba dive, before enjoying the glass bottom boat tour at 1.45pm. Lunch is a BBQ style lunch, serving chicken,steak, sausages and noodles or rice, 5 different salads and bread. (The menu varies), It is served as you move to your second reef destination, which is usually Breaking Patches, the breeding ground of Tina the Turtle and her family. It's also renowned for forest staghorn coral, large sea fans and black coral trees.
Reef Experience cruises back to Cairns at dolphin speed, so keep an eye out, as they often join in riding the surf. Complimentary wine, cheese and tropical fruit is served during your return journey, which will see you arriving into Cairns around 4.30pm.
Reef Experience includes one (1) free scuba dive in their standard tour price, with the option to book a second dive if you wish. Scuba diving is offered to certified divers and those wanting to try an introductory dive, with no previous experience necessary.
INTRODUCTORY DIVES: One (1) introductory or resort dive is offered to all guests who want to try scuba diving for the first time. No previous experience is necessary and all equipment and training is included in the ticket price. The minimum age to participate is 12 years old and all introductory dives are guided by the professional dive crew. Second dives are available at additional cost, talk to the crew on the boat to arrange this.
CERTIFIED DIVING: One (1) unguided certified dive (including equipment and dive site briefing) is included in the standard Reef Experience ticket price. Guided dives are available at an extra cost of $15 per diver. All certified divers can choose to upgrade to a second dive (guided or unguided) at a second reef location: this is charged in addition to the standard ticket price. There is no solo diving and you can dive unguided with your buddy, or if travelling alone, will be paired up with another diver onboard. You will be required to show your dive license and preferably your log book. Medical paperwork will need to be completed on the boat.
Reef Experience offers unlimited snorkelling at two different reef locations. All equipment, including lycra or wet suits, is included in the ticket price. To those new to the activity, snorkelling tuition is provided onboard. Water entry is via submerged stairs and platform and the reef is a short swim from Reef Experience. Snorkel guides are available during the day for your in-water comfort (free of charge), or book a guided marine biology snorkel tour, to learn more about the reef environment, at extra cost. Floatation devices are provided to all snorkelers free of charge. This day tour is recommended to people who are comfortable swimming in the open ocean.
Customer Tour Reviews & Feedback
Customer reviews are written by our customers using our 1 x FREE Digital Underwater Camer Hire Service.
What a great trip
By: Paul
Staff Service
- 5 out of 5
Reef Quality
- 5 out of 5
Vaue For Money
- 4 out of 5
Overall Rating
- 5 out of 5
Travelled on: 16/07/2019
Thanks to Clint for his great service and expertise. Loved all your advice for our Far North Queensland trip. The day on the boat was excellent and fantastic value for money. The Intro Scuba dive was magnificent and very easy. We loved it so much we did a second. And the first dive was included in the trip costs.
Cairns Dive Adventures Trip Reviews
This is a great value for money trip that is suitable for snorkelers and divers. The complimentary introductory dive (no experience needed) lasts 20-minutes while certified divers will enjoy the one (1) free cert dive, which is guided or unguided, with the option to book a second dive to maximise their experience. The BBQ breakfast...
All prices in Australian Dollars.
We accept VISA & MC with no booking fees.
Choose your options on the booking form.
Press the red book now button.
*Please Note: To try any form of Scuba Diving you must be medically fit with no asthma and not be taking any prescription medication. Also, PADI recommends you must allow 24 hours after diving before flying in an airplane. Please note there is no price reduction if you choose not to do the dive as the 1 x FREE Introductory/Certified dive is FREE
---
Inclusions: 6 hours on the Great Barrier Reef at 2 outer reef locations, Guided Snorkel & Introductory or Certified Dive, Glass bottom boat tour & commentary, Guided Snorkel, Wetsuit Hire, Boomnetting, High quality Snorkel and Dive equipment, Tropical breakfast & Smorgasbord lunch, Morning tea & coffee, Wine & cheese platter on return, Cairns City bus transfers.
---
Extras: Return transfers from Outer City & Northern Beaches accommodation $25 per person payable on the day of travel.
FREE UNDERWATER CAMERA HIRE*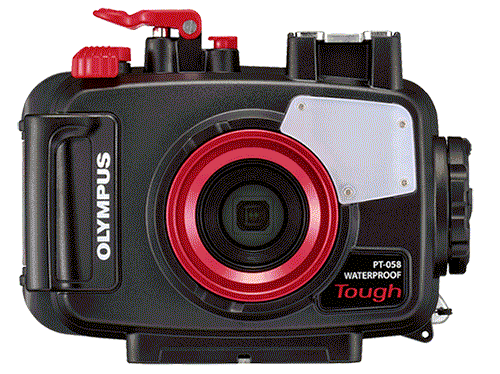 Spend over $550.00 AUD on your Great Barrier Reef tour with us and receive the latest Digital Underwater Camera Hire. Take amazing High-Resolution images and 1080 HD Video.
Not available for any tours to the Islands as fine white sand damages the seals on the cameras and makes them leak!
You need to come into our shop located on the Cairns Esplanade the day before departure to pick up the camera before 5:30 pm. You also need to supply your own SD Camera Card and drop the camera off back at our shop before 6:00pm.