Green Island Scuba Diving
A Green Island day dive tour allows you to combine scuba diving on the Great Barrier Reef, with time on a tropical island. Only one operator provides diving day tours to Green Island. They moor on the patch reefs surrounding the island, with tender transfers to and from the island.
The waters around Green Island are generally shallow and protected, which means there is usually little or no current. There are sea grass beds surrounding parts of the island, making it a great place for Green Turtles to reside. Indeed, these can generally be seen from the pier and boats.
Green Island Dive Sites
Green Island dive sites rarely exceed 15m, making this a great location for Open Water divers and beginner divers. However, more experienced divers will still enjoy the experience with lots of corals and marine life to be seen. Visibility off Green Island is generally not as good as on the Outer Great Barrier Reef, but can still be 3 – 20m.
Green Island is a 12 hectare coral cay 27km offshore from Cairns and travel time varies from 60-minutes to 90-minutes. Green Island day tour boats vary from sailboats to high and slow speed catamarans. During the trip there, certified divers complete their paperwork, are issued equipment and given dive site and safety briefings. All Green Island dives are guided: there is no option for unguided diving.
Diving from Green Island is always done at the same reef and you generally have up to five (5) hours to enjoy the day.
Green Island Information
The point of difference for these Cairns dive day tours is that you can combine diving with a visit to tropical Green Island. Green Island is one of 900 Great Barrier Reef islands and the only one to have tropical rainforest, with interpretive boardwalks and signage.
Named by Captain James Cook in 1770 (after his astronomer Charles Green), Green Island was Queensland's first island national park in 1937 and joined the Great Barrier Reef World Heritage Area 44 years later.
The island has long drawn visitors to its sandy beaches and cool interior and was home to the world's first glass-bottom boat tours. Divers and snorkelers will enjoy exploring the blue waters and fringing reefs, which are home to turtles, reef sharks, aneomefish, parrotfish, angelfish, trevally and more.
Please note: We are not affiliated with any of the boats. We are Cairns locals, trying to help visitors have the best time they can, on the amazing Great Barrier Reef. This website is funded and built by us: we make commission from your tour bookings. We hope the information is of some assistance and thank you for your support.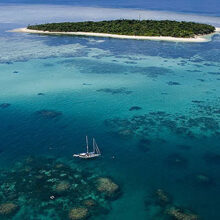 Unique Cairns to Green Island sailing day tour. Max number of guests = 25. Snorkelling & diving plus time on Green Island. Buffet lunch + morning and afternoon tea included. Friendly crew.
This is the only Cairns day tour to combine time on Green Island with a visit to a Great Barrier Reef pontoon. Best of both worlds. Suitable for snorkellers and divers.
Great Adventures offer two departure (8.30am - 10.30am) and return times (2.30pm - 4.30pm) for their full day tours. Flexible option, suitable for families.
Cairns Day Diving Information
Click the links below to find out more.
Do You Need Help Choosing?
Can't decide? We have personally been on every Cairns reef and diving trip. We can help you choose the best tour, to suit your experience and budget.
FREE UNDERWATER CAMERA HIRE*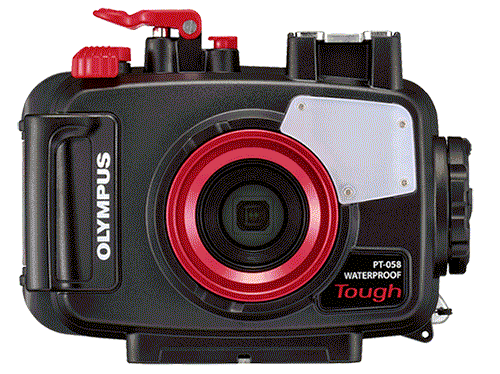 Spend over $550.00 AUD on your Great Barrier Reef tour with us and receive the latest Digital Underwater Camera Hire. Take amazing High-Resolution images and 1080 HD Video.
Not available for any tours to the Islands as fine white sand damages the seals on the cameras and makes them leak!
You need to come into our shop located on the Cairns Esplanade the day before departure to pick up the camera before 5:30 pm. You also need to supply your own SD Camera Card and drop the camera off back at our shop before 6:00pm.