The weather is just stunning! The reason why local people live in Cairns! Winter in the Tropics is ...
Dreamtime Dive and Snorkel is a brand-new reef day tour that departs from the Cairns Reef Fleet Terminal ...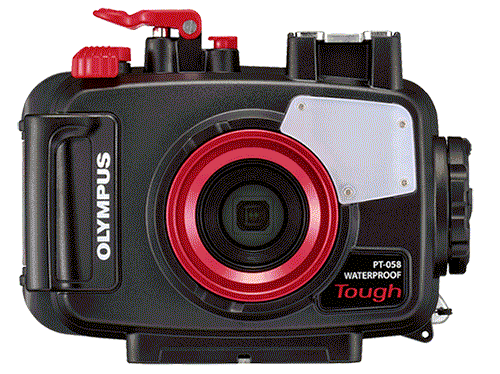 *FREE UNDERWATER CAMERA HIRE
Book your reef tour with us, spend over $550.00 AUD and receive our 1 x Free Cairns Underwater Camera Hire. *Not available to any tours visiting the Islands! Fine white sand damages the seals in the cameras and makes them leak. You must come into our shop the day before departure before 5:30pm to pick up the camera. You must also supply your own SD Camera Card.
Cairns Diving – Cairns Scuba Diving Adventures
Welcome to Cairns Dive Adventures. Independently owned and operated, the Cairns Dive Adventures website has been prepared to provide you with a comprehensive, one-stop shop when it comes to Cairns' Great Barrier Reef tours.
We are not affiliated with any of the reef operators or boats. We are committed to providing unbiased advice, tour reviews and news, covering all things snorkel, scuba diving, reef tours and dive courses in Cairns, its day tours and liveaboard trips to the Great Barrier Reef, Ribbon Reefs and Coral Sea.
Cairns Great Barrier Reef tour options are numerous and it can be confusing to know where to start. The good news is, you are spoilt for choice. Cairns reef tours go everywhere, from offshore tropical islands and sand cays to outer reef pontoons and the open waters of the Great Barrier Reef. You can snorkel, scuba dive, try an introductory dive (no experience necessary) learn to dive in Cairns or take an advanced dive course. There are day boats and liveaboard boats: stay one night, or even a week, it's up to you. There are also trips for families and non-swimmers. In fact, the only bad news is, it can be hard to decide what to do.
Cairns Dive Adventures is here to help. We have personally experienced every Cairns reef trip available. As long time locals, we want to make sure you book the best boat and trip, to maximise your enjoyment of the Great Barrier Reef. This site is supported by your bookings: we hope it is of some assistance and thank you for your business.
Can't decide? We have personally been on every Cairns reef and diving trip. We can help you choose the best tour, to suit your experience and budget.
Amazing trip! Clint listened to what I was looking for and recommended this trip. I couldn't have been happier. The boat, crew, equipment, dive sites, food, accommodations, and whale experts were first rate. I would recommend this without hesitation. Thanks for the memories!! - Brian R (USA)
We booked introductory dives (two dives a piece, 5 people, so a substantial investment, at least on our budget!) with Cairns Dive Adventures initially through the website and ultimately after a very informative email exchange with Clint. - Susan Babcock (UK)
We have just returned from a stay in Cairns and wanted to give a big thanks to Clint. His great advice made our trip to the outer reef much more enjoyable. We couldn't recommend them enough! - Matthew Cox (UK)
I did a two day/one night lifeaboard trip and I enjoyed it very much. Clint was very helpful with my numerous questions and worries and answered to every email promptly and very friendly. - Rafaela Khodai (Netherlands)
They were extremely quick to respond and very helpful and pleasant when doing so. Clint made our last-minute booking during high season of a scuba diving day trip to the outer reef possible. Highly recommend. - Connor Hayward - (USA)
My sisters and I went on a dive that we booked using Cairns Dive Adventures. The staff was friendly, knowledgeable and provided excellent advice. - Wesley Lee (Hong Kong)