Reef Encounter 2-Day/1-Night Trip Review!
Cairns Dive Adventures Trip Review
Wow, just magnificent! We spent two days and one night on the magnificent liveaboard dive boat Reef Encounter. This really is a wonderful way to spend some time diving on the Great Barrier Reef from Cairns. It really gives you the time you need to explore this magical part of the World. Don't take our...
Reef Encounter 2-Day/1-Night Trip Review!
So it is the month of October the southeast winds have dropped, the water temperature has risen and we have glass out conditions! What can we say … WOW!
If there was ever a time to dive, it's now!
Welcome to our Reef Encounter 2-Day/1-Night Trip Review! We spent two days and one night on the magnificent liveaboard dive boat Reef Encounter. This really is a wonderful way to spend some time diving on the Great Barrier Reef from Cairns. It really gives you the time you need to explore this magical part of the World.
Don't just take our word for it see the photos below!
A bit about Reef Encounter:
Reef Encounter is a large twin hull dive vessel, the boat is permanently moored on Norman, Saxon, and Hastings reef systems. Accessed by a day boat Reef Experience you can arrive and depart from Reef Encounter 7 days per week. This makes it very flexible for when you would like to start and finish your Great Barrier Reef liveaboard diving experience.
Watch our video from this trip:
Did you know?
Reef Encounter moves around thru two different dive sites every day. You could easily spend 4 or 5 nights on this boat and still not see all the wonderful dive sites on offer.
Read below a few commonly asked questions we receive about Reef Encounter:
Can you dive by yourself in a buddy pair with no guide? Yes, you can.
Does Reef Encounter provide dive guides? Yes, they do, just $15 per dive per person.
Does Reef Encounter offer night diving? Absolutely, this is one of the highlights!
Do the rooms have private bathrooms? Absolutely, rooms come in twin bed or double bed arrangments.
Are all meals provided? Yes, chef-prepared meals catering to vegan, vegetarians are all covered.
DAY 1.
Check-in is on the day boat Reef Experience, this will take you over to the mothership Reef Encounter. A hot-cooked breakfast is served on Reef Experience when you check-in at 7:30 am. The boat is located on A-Finger marlin marina Cairns.
It takes about 1-hour 15-minutes to arrive at Reef Encounter which is permanently moored on either Norman, Saxon, or Hastings Reef. Day passengers stay on Reef Experience while all overnight passengers transfer over to Reef Encounter. The vessel is fully airconditioned inside and we are first briefed by the crew who show us our rooms and explain the schedule they have set out for us. We are excited!
DAY 1: DIVE 1: SAXON REEF – TWIN Peaks – 1:30 PM
After checking into your room, you can organize all your gear as all dive gear and all snorkel gear are provided on the boat. You can still bring your own if you wish. Wetsuits are $5 per day to hire just talk to the crew to arrange this.
After all our dive gear is organized into our dive boxes we go down for a dive briefing. The briefings are fantastic the crew gives detailed explanations and maps of each dive site and gives suggestions of where to find the best stuff.
Quick note all dives on Reef Encounter are unguided, this gives you the freedom to buddy up and explore the reef in your own buddy pairs. Please note you can still get a dive guide they do charge $15 per dive per person, just talk to the crew on the boat to arrange this.
The diving is just beautiful with crystal clear water and a nice 26 degrees Celcius! The diving is easy and relaxed with gentle slopping walls and large bommies extending all the way to the surface.
A perfect dive to start our overnight adventure.
DAY 1: DIVE 2: SAXON REEF – MAGIC WALL – 4:00 PM
So the boat picks up mooring and heads over to the dive site called Magic Wall. Now there is a reason it has a wonderful name, the wall really is magic!
Extending down to about 23 meters there are large soft corals drifting in the current. There are large clumps of red sea whips sitting at around 21 meters. Moving up the wall we find bright orange and red sea fans, a lot of really healthy coral followed by literally hundreds of fish that live in their happy little environment.
It is also here at the magic wall dive site we find a beautiful large sea turtle resting on the corals and chomping on the pockets of red sea cabbage they always seem to love. See the photos!
DAY 1: DIVE 3: SAXON REEF – NIGHT DIVE – 7:00 PM PM
So the fantastic thing about doing a dive during the day is you already have a great idea of what the underwater terrain is like. This does make it easier to navigate on the night dive.
At 7:00 pm we all suit up again and jump in for a night dive at the magic wall dive site. Night dives are always an exciting event, everyone is a little nervous but also super excited.
We love night dives, you never know what can show up!
Often diving at night larger white tip, blacktip, and grey whaler reef sharks show up. They are curious but generally very shy and will hide in the dark shadows looming under the boat, it can be difficult to get a good photo but they are always a highlight when they show up!
DAY 2: DIVE 4: SAXON REEF – MAGIC WALL – 6:30 AM
After a well-deserved sleep we get up at about 5:45 am, rub our eyes and find a beautiful sunrise lifting up over the Coral Sea, just spectacular. We also know it's dive time and as we have already completed 2 dives at this site, we gear up and my buddy and I are the first ones to enter the water.
Morning dives are always an amazing way to start your day. The nighttime preditors are going to sleep and the daytime animals are all busy getting ready and starting to hunt for food. The further into the dive you get the brighter the water gets as the sun starts its ascent to the top of the midday sky.
DAY 2: DIVE 5: NORMAN REEF  – CORAL HARBOUR– 8:30 AM
After we return from our 6:30 am dive it is breakfast time! Hot cooked bacon and eggs, sausage, chorizo, croissants, soups, bread, and hot tea & coffee! Wow … just what we needed for a big day ahead.
While eating breakfast the skipper moves the boat to our next dive site at Norman Reef – Coral Harbour. By the time we finish breakfast and go outside to take some more photos and soak up the morning sun, it is time to dive again.
Diving on Norman, Saxon, and Hastings reef is a wonderful experience, the dive sites lend themselves to both certified divers, introductory divers, and snorkelers. Generally, the boat will always reverse into the site, drop the large dive deck down into the water (this makes it very easy to get in and out of the water) and it is only a short swim over to the beautiful coral gardens.
Advanced or highly experienced divers can head over to the outer edges of the reef and dive down to around 20 meters, while off the back of the boat the depth is usually only around 8/10 meters so perfect for completing your 3 minutes 5-meter safety stop under the boat while still looking at beautiful corals and marine life.
DAY 2: DIVE 6: NORMAN REEF – CORAL HARBOUR – 10:30 AM
So it's time for our last dive of the day, this is a relaxing shallow dive we only go down to about 12 meters, the coral is extremely bright, colorful, and healthy. We drift the coral gardens with an array of glassfish, damselfish, triggerfish, Moorish idols, parrotfish, and large schools of small sardines darting in and out of the shallows.
This is the perfect end to a wonderful two-day one-night experience, it really feels a world away and gave us some spectacular memories. Something we will never forget anytime soon!
THE VERDICT: Reef Encounter is a fantastic operation, the crew is outstanding, they offer fantastic relaxed style customer service, nothing is too big or too much to ask. The boat is very comfortable, the rooms are spacious and all come with private en-suite bathrooms. The meals are fantastic the onboard chef deserves some very well-earned praise! and the diving … well what can we say … absolutely wonderful, please take a look at our photos. We absolutely loved the diving, from deep 22-meter wall dives on the beautiful magic mountain wall to the illustrious shallow coral gardens sitting in 8/12 meters of water.
Reef Encounter is suitable for snorkelers, for those wanting to try a first-time dive, to experienced certified divers wanting to explore the outer reef walls and enjoy some really beautiful diving. If you have any questions about this trip please email our dive crazy reservation team: EMAIL: reservations@cairnsdiveadventures.com or PHONE: 07 40 411638
Reef Encounter offers 2-3-4 day trips from Cairns to the Great Barrier Reef. Suitable for snorkelers and divers: options for all budgets and itineraries.
Click the links below to find out more.
Can't decide? We have personally been on every Cairns reef and diving trip. We can help you choose the best tour, to suit your experience and budget.
FREE UNDERWATER CAMERA HIRE*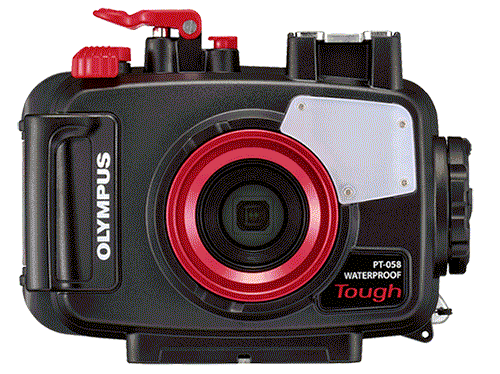 Spend over $550.00 AUD on your Great Barrier Reef tour with us and receive the latest Digital Underwater Camera Hire. Take amazing High-Resolution images and 1080 HD Video.
Not available for any tours to the Islands as fine white sand damages the seals on the cameras and makes them leak!
You need to come into our shop located on the Cairns Esplanade the day before departure to pick up the camera before 5:30 pm. You also need to supply your own SD Camera Card and drop the camera off back at our shop before 5:30pm.
Please Remember there is no other way to collect our cameras! All passengers must come into our shop the day before departure day before 5:30 pm.