Silverswift Dive Trip Review!
Cairns Dive Adventures Trip Review
We called it golden week. A bunch of weather with just 5 knots of wind, light sea breeze, and no rain. Just blue skies and sunshine with no clouds what so ever! Sometimes the weather just takes a break and for us here at Cairns Dive Adventures it is our time to dive! Today we…
Silverswift Dive Trip Review!
We called it golden week. A bunch of weather with just 5 knots of wind, light sea breeze, and no rain. Just blue skies and sunshine with no clouds what so ever! Sometimes the weather just takes a break and for us here at Cairns Dive Adventures it is our time to dive!
Today we dove on a fantastic day boat from Cairns called Silverswift Dive & Snorkel. This is in fact the only boat in Cairns to dive on three separate dive moorings in one day! The boat physically moves to three locations allowing 3 separate dives on 3 separate reef sites! Just awesome!
We have dived this boat many times in the past but we were so due to go diving again since the complete lockdown by COVID-19 earlier in the year.
Check-In and Departure:
Check-in for the boat Silverswift is at 7:45 am at the Cairns Reef Fleet Terminal and the boat departs the marina at 8:30 am. Tea, Coffee, and Foccacia are served as a light morning snack, not really breakfast. We usually recommend eating breakfast back at your hotel before departing to the reef.
Travel time to the reef is 1-hour and 15-minutes. The boat is very fast and the journey quite comfortable for a twin-hull vessel.
On the way to the reef, you will be paired up into a buddy group with an instructor guide. They will give you a detailed rundown of your dive gear hand signals and all other safety information regarding your dive gear and how the day will operate.
As the boat arrives at the first reef site the crew starts to prepare the boat for a morning they ask all certified divers to gear up and get ready to jump in the water. Typically you will be in a small group of 4 or 5 divers plus the instructor dive guide.
Dive Site – 01: The Whale (Milln Reef)
This is a beautiful dive site and when weather permits there are three deep pinnacles that sit-in around 25 meters of water. Today we dived those pinnacles. We found large schools of small glassfish, bright-colored parrotfish, and beautiful large sea fans. Out depth was around 22 meters as we were all advanced divers. Our dive was a little over 45 minutes long with a nice 5-minute safety stop at around 5 meters up in the shallows of the reef.
Dive Site – 02: Gordons (Flynn Reef)
This is another beautiful dive site, very shallow with allot of coral gardens and gentle swim-throughs and cave-like structures. This dive site is famous in Cairns for generally there are lots of sea turtles grazing on the seagrass nearby.
Dive Site – 03: Tracys (Flynn Reef)
The wind started to pick up by this time so the boat captain decided to keep us at Flynn reef but moving down the reef another 10 minutes are so to another beautiful site called Tracys. Allot of the outcropping bommies and some deeper walls to dive along.
After our third dive of the day, we were ready to head back into Cairns. Afternoon tea is served on the boat and its at this point in time we can purchase a cold beer from the onboard bar. The trip back to Cairns is a little bumpy as the wind had picked up but this was not a big issue as we were riding the waves back into Cairns. We did spot a humpback whale and calf on the return journey home but this was to far away for the boat to stop and get any closer.
Conclusion:
Silverswift is one of our goto boats for scuba diving from Cairns. For most people who would like a dive guide, this is the boat. The crew are seasoned divers with a lot of experience and really know the dive sites well. Dive gear is top-notch with fantastically detailed dive briefings. Many people will find the dive briefing like a short refresher dive course. Great for people who do not dive so much. All in all, if you want some beautiful diving on the very outer reef systems from Cairns, a great crew with all dives guided by professional instructors, you can't go wrong with Silverswift.
Please note we are not affiliated with any of the dive companies on this website, we are Cairns locals wanting people to enjoy the best experience possible on a day trip or liveaboard from Cairns. We make our money from the bookings you make thru this site. We do hope it has been of some assistance. Please get in touch if you have any further questions – PH: +617 40411638 | Email: reservations@cairnsdiveadventures.com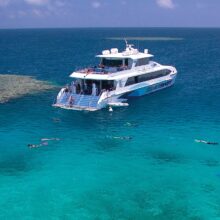 Only Cairns Great Barrier Reef day tour to visit 3 different reef sites in one day! Part of the Quicksilver Cruises fleet. Comfortable, high speed catamaran. Up to 5 hours at the reef.
Click the links below to find out more.
Can't decide? We have personally been on every Cairns reef and diving trip. We can help you choose the best tour, to suit your experience and budget.
FREE UNDERWATER CAMERA HIRE*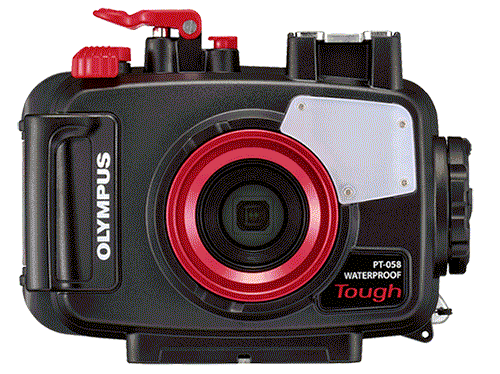 Spend over $550.00 AUD on your Great Barrier Reef tour with us and receive the latest Digital Underwater Camera Hire. Take amazing High-Resolution images and 1080 HD Video.
Not available for any tours to the Islands as fine white sand damages the seals on the cameras and makes them leak!
You need to come into our shop located on the Cairns Esplanade the day before departure to pick up the camera before 5:30 pm. You also need to supply your own SD Camera Card and drop the camera off back at our shop before 5:30pm.
Please Remember there is no other way to collect our cameras! All passengers must come into our shop the day before departure day before 5:30 pm.