Coral Spawning Cairns 2023 Dive & Snorkel the Great Barrier Reef
It's that time of the year again, scuba divers and snorkelers from all over the world are asking what are the dates for Coral Spawning on the Great Barrier Reef this year 2023. We have checked around with the trip directors of 2 large dive companies here in Cairns and the rough consensus at this stage, it looks like the Great Barrier Reef may coral spawn around the following dates 05th / 06th / 07th NOV 2023 and also around the – 04th / 05th / 06th DEC 2023
Please note there is no guarantee that the reef spawns as it is a natural environment and coral spawning needs perfect conditions like warm water, calm seas, and gentle currents. Please note the dates suggested are the best-recommended dates that give the highest probability that the reef spawns around this time. But like anything there is no guarantee, really the best thing you can do is go out to the reef with the mindset to really enjoy a whole bunch of lovely diving, and if you are lucky you may get to witness the spawning event.
What's the best way to see it?
To maximize your chances of seeing the Great Barrier Reef spawn it is best to try to stay a few nights out on the reef, this will increase the chances of witnessing the amazing event. There are wonderful 3-Day/2-Night liveaboard dive and snorkel boats that travel 45 / 65 km offshore from Cairns. They visit 2 outer reef sites each day and for divers, they give the chance to do a night dive each night! This is the time when you are most likely to witness coral spawning.
Overnight liveaboard dive boats generally include TWIN bed (2 x single beds) rooms with some also offering private bathrooms and some with shared bathrooms. All offer chef-prepared meals and most offer both snorkeling and scuba diving.
Get in Touch!
Get in touch with our dive crazy reservation team, we will do our best to find the perfect trip for you and your family to witness coral spawning on the Great Barrier Reef! We love our scuba diving, come and talk to one of our friendly helpful team or drop us a phone call PH: +61740411638 or send us an email at reservations@cairnsdiveadventures.com
Click the links below to find out more.
Can't decide? We have personally been on every Cairns reef and diving trip. We can help you choose the best tour, to suit your experience and budget.
FREE UNDERWATER CAMERA HIRE*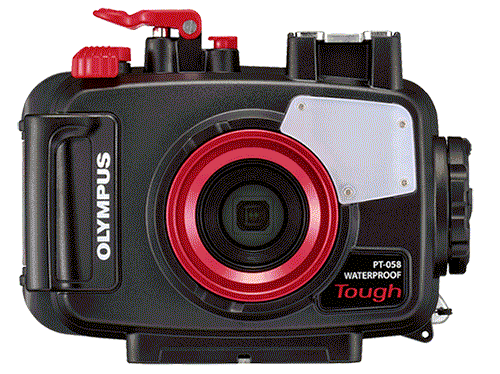 Spend over $550.00 AUD on your Great Barrier Reef tour with us and receive the latest Digital Underwater Camera Hire. Take amazing High-Resolution images and 1080 HD Video.
Not available for any tours to the Islands as fine white sand damages the seals on the cameras and makes them leak!
You need to come into our shop located on the Cairns Esplanade the day before departure to pick up the camera before 5:30 pm. You also need to supply your own SD Camera Card and drop the camera off back at our shop before 5:30pm.
Please Remember there is no other way to collect our cameras! All passengers must come into our shop the day before departure day before 5:30 pm.