Ocean Spirit Cruises Cairns
5 Hours at Beautiful Michaelmas Cay. Crystal Clear Water with White Sandy Beaches!
All Prices in Australian Dollars.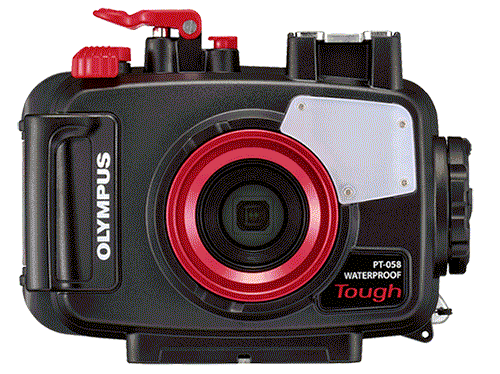 *FREE UNDERWATER CAMERA HIRE
Book this trip with us, you must spend over $550.00 AUD to receive our 1 x Free Cairns Underwater Camera Hire. You must come into our Cairns Esplanade Shop to pick up the camera the day before departure day before 5:30 pm. Reserve your camera today!
Can't decide? We have personally been on every Cairns reef and diving trip. We can help you choose the best tour, to suit your experience and budget.
Ocean Spirit Cruises Cairns
Tour Type: Full Day | Operates: Daily | Departs: 8:30am | Returns: 4:30pm | Transfers: No
HIGHLIGHTS:
5 Hours at Beautiful Michaelmas Cay. Crystal Clear Water with White Sandy Beaches!
| AVAILABLE ON THIS TOUR: | |
| --- | --- |
| Scuba Diving: Yes, Optional Extra See Price List | All Snorkel Gear: Yes, Snorkel, Fins, Mask and Life Jackets |
| Meals: Hot and Cold Lunch | Glass Bottom Boat: No |
| Helicopter Flights: No | Semi-Submarines: Yes |
| Helmet Diving: No | Outer Reef: Yes |
Ocean Spirit Cruises provides daily trips from Cairns to Michaelmas Cay aboard a luxury 32m sailing catamaran. This day tour spends four (4) hours at Michaelmas Cay and is suited to swimmers, snorkelers and families but not certified divers. There is no certified diving offered in conjunction with this product.
Ocean Spirit Cruises do provide introductory scuba diving from the beach at added cost. This is an excellent way to try first-time scuba diving in the shallow waters a short walk from the beach.
Michaelmas Cay is a great destination for swimmers and those who are not confident in the open water. The sand cay is surrounded by shallow, protected waters which are home to a multitude of marine life, including anemone fish and some of the largest giant clams you will ever see. Water entry is from the beach itself, so you can enter at your own pace. The cay is home to a wide array of seabirds, making it a great destination for bird watchers. Non-swimmers will enjoy relaxing on the cay's warm, sandy beach and taking in the views over the Great Barrier Reef and Coral Sea, from on board Ocean Spirit.
Semi-Submersible – There's also the opportunity for travelers to immerse themselves in the underwater world, while staying dry, with a complimentary semi-submersible tour in the waters just off the Cay.
Sea turtles are often spotted surfacing for air from the beach. Shallow crystal clear water, Michaelmas Cay is a perfect beach day with beautiful coral very close to the beach.
Ocean Spirit has been running Michaelmas Cay tours for over 25 years and in August 2013 was taken over by the award-winning Quicksilver Group. The catamaran has spacious indoor cabins as well as outdoor seating and provides a smooth, comfortable journey to and from the reef. Of course actual sailing is weather dependent, but you'll feel the wind in your hair and the romance of the open sea regardless. Lots of inclusions in this day tour.
All prices in Australian Dollars.
Can't see the prices on your mobile? Click the Green Circle with the + Sign.
| CHOOSE OPTION | INCLUDES | DIVES: | PRICE | + TAXES | TOTAL |
| --- | --- | --- | --- | --- | --- |
| Adult (Snorkel) | Snorkeling | - | $215.00 | $7.00 | $219.50 |
| Child (Snorkel) | Snorkeling | - | $108.50 | $7.00 | $115.50 |
| Family (Snorkel) | Snorkeling | - | $544.00 | $28.00 | $572.00 |
| Adult (1-Introductory Dive) | Introductory Diving | 1 | $344.50 | $7.00 | $351.50 |
| Adult (Guided Snorkel Tour) | Snorkeling Tour | - | $281.00 | $7.00 | $288.00 |
| | | | | | |
Check-in for the Ocean Spirit day tour is at their counter inside the Reef Fleet Terminal from 7.30am. Boarding commences at the boat from 7.45am with an 8.30am departure from Cairns. Complimentary tea and coffee is served on boarding. Welcome and safety presentations are provided on the way to the reef, as is an informative marine biologist slide show and presentation.
Travel time from Cairns to Michaelmas Cay is around two (2) hours, so you'll arrive around 10.30am, with up to four (4) hours to enjoy the cay, Coral Sea and Great Barrier Reef. Semi-submersible tours operate throughout the day and you can snorkel from the boat or the beach. There's the option of introductory scuba diving too (see diving tab for more information) with no experience necessary. Lunch is served from 12-1.30pm and the boat departs around 2.30pm, getting back into Cairns at 5pm.
There is no certified diving available on Ocean Spirit Cruises. However, there is the option for those wanting to try diving for the first time to book an introductory dive. No experience is necessary: all equipment and instruction provided. You will need to complete and pass a dive medical on board and some medical conditions (such as asthma) will preclude you from diving.
INTRODUCTORY DIVES: Michaelmas Cay is a great place to try an introductory scuba dive, thanks to its shallow, protected waters and abundant marine life. All introductory dives are guided by professional dive personnel and all equipment and instruction is provided on-board Ocean Spirit, on your way to the cay. Participants must be over 12 years of age and will receive a certificate of recognition on the completion of their introductory dive.
Michaelmas Cay is a great place for young children, the elderly and non-confident swimmers to snorkel on the Great Barrier Reef. The sand cay has generous beaches that slope gently into the water. The water surrounding the cay is quite shallow and protected from open ocean currents, making it a comfortable place to float around and admire the marine life below. Buoyancy vests are provided with this tour, as are your mask, snorkel and fins. Wetsuits / lycra suits are available for hire on board (and are highly recommended for sun protection). Ocean Spirit provides snorkel equipment and safety briefings on the way to Michaelmas Cay. All snorkelling is done from the cay itself, with regular transfers provided between the catamaran and the cay aboard the glass bottom boat.
Customer Tour Reviews & Feedback
Customer reviews are written by our customers using our 1 x FREE Digital Underwater Camer Hire Service.
Sorry, we couldn't find any posts. Please try a different search.
Cairns Dive Adventures Trip Reviews
Sorry, we couldn't find any posts. Please try a different search.
All prices in Australian Dollars.
We accept VISA & MC with no booking fees.
Choose your options on the booking form.
Press the red book now button.
Please Note: To try any form of Scuba Diving you must be medically fit with no asthma and not be taking any prescription medication. Also, PADI recommends you must allow 24 hours after diving before flying in an airplane.
Inclusions: Hot & cold buffet lunch including seafood, morning & afternoon tea & coffee, all of your snorkelling equipment includes: mask, snorkel and fins and instruction, buoyancy vests, marine biologist presentation, semi-submersible coral viewing tour and fish feeding presentation.?
Extras (Pay Later): An additional $6.50 per person is payable on board on the day of travel. This is comprised of $3.50 environmental management charge and $3.00 administration costs.
Additional Extras: Return coach transfers from Cairns $24 Adults | $15 Child & Northern Beaches $30 Adults | $15 Child
FREE UNDERWATER CAMERA HIRE*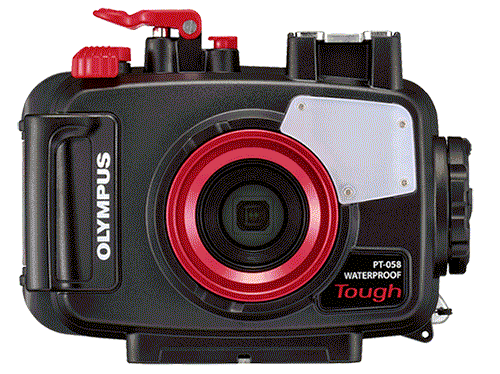 Spend over $550.00 AUD on your Great Barrier Reef tour with us and receive the latest Digital Underwater Camera Hire. Take amazing High-Resolution images and 1080 HD Video.
Not available for any tours to the Islands as fine white sand damages the seals on the cameras and makes them leak!
You need to come into our shop located on the Cairns Esplanade the day before departure to pick up the camera before 5:30 pm. You also need to supply your own SD Camera Card and drop the camera off back at our shop before 6:00pm.