5 hours at Beautiful Moore Reef, Semi-Submarines, Glass Bottom Boats, Underwater Observatories, Snorkeling & Buffet Lunch All Included!
All Prices in Australian Dollars.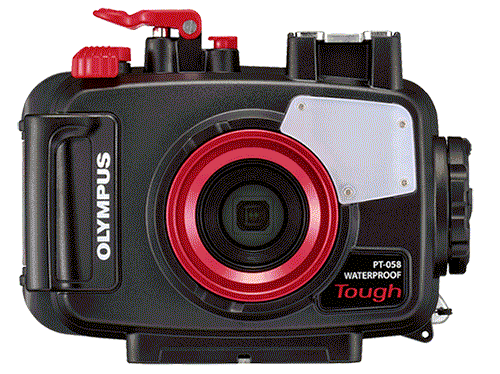 *FREE UNDERWATER CAMERA HIRE
Book this trip with us, you must spend over $550.00 AUD to receive our 1 x Free Cairns Underwater Camera Hire. You must come into our Cairns Esplanade Shop to pick up the camera the day before departure day before 5:30 pm. Reserve your camera today!
Can't decide? We have personally been on every Cairns reef and diving trip. We can help you choose the best tour, to suit your experience and budget.
Tour Type: Full Day | Operates: Tuesdays, Thursdays & Sundays | Departs: 9am | Returns: 5pm | Transfers: Yes, extra
HIGHLIGHTS:
5 hours at Beautiful Moore Reef, Semi-Submarines, Glass Bottom Boats, Underwater Observatories, Snorkeling & Buffet Lunch All Included!
| AVAILABLE ON THIS TOUR: | |
| --- | --- |
| Scuba Diving: Yes, Optional Extra See Price List | All Snorkeling Gear: Yes, Included Snorkel, Fins, Mask, Lycra Suit, Pool Noodles |
| Buffet Lunch: Yes, Hot and Cold Buffet Lunch | Glass Bottom Boat: Yes, Included |
| Helicopter Flights: Yes, Option Extra See Price List | Semi-Submarine Tours: Yes, Included |
| Helmet Diving: Yes, Optional Extra See Price List | Outer Reef: Yes, Moore Reef |
2021 Update Reef Magic Cruises operates – Tuesdays, Thursdays & Sundays
Reef Magic Cruises provides one of Cairns' most unique snorkelling and diving (for more information on these activities, please see below tabs) day tour operations to the Great Barrier Reef, thanks to its Marine World activity platform. Reef Magic Cruises and Marine World have both received Advanced Ecotourism Accreditation through Ecotourism Australia, meaning they are committed to providing sustainable snorkelling and diving experiences on the Great Barrier Reef, with education and interpretation.
Departing Cairns at 9am, Reef Magic Cruises provides guests with five hours of reef time. Transfers to and from the reef are completed on board the comfortable 30m Reef Magic Cruises II catamaran. The multi-level vessel has air-conditioned interior and exterior sundeck.
The Marine World activity platform is approximately 45km offshore at a private Outer Great Barrier Reef destination. Permanently moored near a sheltered coral lagoon, Marine World offers guests the chance to participate in a range of activities (some included, some charged extra) including: marine biology presentation; semi-submersible tours; glass bottom boat tours; fish feeding; underwater observatory; scuba diving; helmet diving; scenic helicopter flights; sea-bob jet scooters and massage. Guest amenities include sheltered seating; sun deck with sun lounges; freshwater showers; change rooms.
Morning and afternoon tea is served onboard the Reef Magic Cruises catamaran, with a delicious hot and cold buffet lunch served on the Marine World platform. Drinks are available for sale from the licensed bar. A highlight visiting Marine World is seeing Wally, the large blue Maori Wrasse (Fish).
All prices in Australian Dollars.
Can't see the prices on your mobile? Click the Green Circle with the + Sign.
| CHOOSE OPTION | OPTIONS | DIVES: | PRICE | TOTAL |
| --- | --- | --- | --- | --- |
| Adult (Snorkel) | Snorkel | - | $239.00 | $239.00 |
| Child (Snorkel) | Snorkel | - | $119.00 | $119.00 |
| Family (Snorkel) 2 x Adults 2 x Children | Snorkel | - | $597.00 | $597.00 |
| | | | | |
Check-in for the Reef Magic Cruises and Marine World Great Barrier Reef day tour commences at 8am, in the Cairns Reef Fleet Terminal. From there, it's a short walk to the spacious catamaran, which is moored just outside at the Marlin Marina. Boarding is from 8.30am with complimentary tea and coffee served on arrival. Departure from Cairns is at 9am. A range of briefings are provided during the 90-minute transit to the Marine World reef pontoon, including information on the inclusions and optional extras and a marine biologist presentation on the Great Barrier Reef. You arrive at Marine World at 10.30am and have five (5) hours to swim, snorkel dive and complete all / any of the activities that you like.
The hot / cold buffet lunch is served on the Marine World pontoon from 12.15-1.30pm. Glass bottom boat and semi-submersible tours run throughout the day with an activity board providing the departure times for these (updated daily). At 3pm Reef Magic Cruises personnel ask everyone to board the catamaran in time for the 3.30pm departure from the reef, which sees you back into Cairns around 5pm.
Reef Magic Cruises offers certified and introductory (no experience necessary) scuba dives from their Marine World pontoon and on the adjacent reef. You can book one (1) or two (2) dives, allowing you to tailor your day to suit your itinerary.
INTRODUCTORY DIVES: A great opportunity to try scuba diving for the first time. Water entry is via steps under the pontoon into the ocean, with the coral reef just a few metres away. All equipment and training is provided and all introductory dives are guided. Introductory dives generally last 20-25 minutes and go no deeper than 8m.
CERTIFIED DIVING: All certified diving on Reef Magic Cruises is guided and you can choose to take one (1) or two (2) scuba dives. Pending the conditions, diving will be either from the pontoon (with lowered stairs entry into the water) or tender transfer to nearby reef. Certified dives will reach a maximum depth of 18m and will last around 40 minutes. All equipment is included: you will be required to show you dive license and preferably your log book, as well as completing dive medical paperwork on board.
This trip is suitable for snorkelers of all experience levels. Water access is from a lowered platform, which allows you to take on and off your fins in the water. The reef gardens are literally just metres from the pontoon and snorkel platform and offer a diverse variety of colourful corals and marine life. A highlight will definitely be seeing 'Wally' a large blue Napolean (Maori) Wrasse. You might also see turtles, rays and a variety of other fish. All equipment (mask, fins and snorkel) is included in the ticket price, including flotation devices if required. Lycra / wet suits are available for hire onboard ($6 each) and are recommended for sun protection.
Customer Tour Reviews & Feedback
Customer reviews are written by our customers using our 1 x FREE Digital Underwater Camer Hire Service.
Absolutely amazing, best snorkelling day.
By: Heidi kirwood
Staff Service
- 5 out of 5
Reef Quality
- 4 out of 5
Vaue For Money
- 5 out of 5
Overall Rating
- 5 out of 5
Travelled on: 01/11/2013
Thanks to Anna from cairns dive adventures for recommending reef magic, mum had never been on a boat before and had a fantastic enjoyable day.we will definitely be back. The marine life was so beautiful.
Cairns Dive Adventures Trip Reviews
Family reef trip review from Cairns, with Reef Magic Cruises. This is an awesome day out with the kids. There's lots of inclusions and activities and plenty of things to keep the whole family happy. Highlights will include meeting 'Wally' (the big blue fish) and being amazed at the colourful, coral gardens.
All prices in Australian Dollars.
We accept VISA & MC with no booking fees.
Choose your options on the booking form.
Press the red book now button.
Please Note: To try any form of Scuba Diving you must be medically fit with no asthma and not be taking any prescription medication. Also, PADI recommends you must allow 24 hours after diving before flying in an airplane.
Family: A Family is regarded as two adults plus two children age 4-14 years old.
Inclusions: 5 Hours at 'Marine World' on the Outer Great Barrier Reef, Free Coral Viewing Vessel Tours, Great Barrier Reef presentation onboard, All snorkelling equipment with instructions, Underwater Observatory, Complimentary Tea/Coffee on boarding, Full Morning and Afternoon Tea, Hot/Cold Tropical Seafood Smorgasbord Lunch.
FREE UNDERWATER CAMERA HIRE*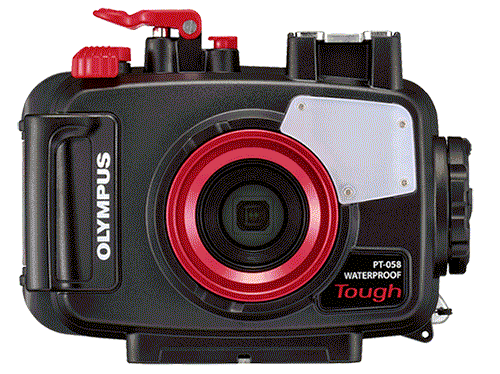 Spend over $550.00 AUD on your Great Barrier Reef tour with us and receive the latest Digital Underwater Camera Hire. Take amazing High-Resolution images and 1080 HD Video.
Not available for any tours to the Islands as fine white sand damages the seals on the cameras and makes them leak!
You need to come into our shop located on the Cairns Esplanade the day before departure to pick up the camera before 5:30 pm. You also need to supply your own SD Camera Card and drop the camera off back at our shop before 6:00pm.