Cairns Premier Reef & Island Tour - Locally Cairns Owned and Operated!
All Prices in Australian Dollars.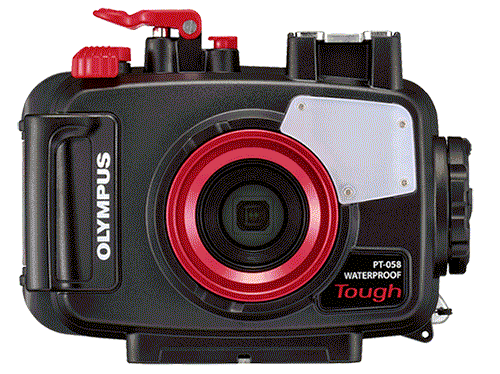 *FREE UNDERWATER CAMERA HIRE
Book this trip with us, you must spend over $550.00 AUD to receive our 1 x Free Cairns Underwater Camera Hire. You must come into our Cairns Esplanade Shop to pick up the camera the day before departure day before 5:30 pm. Reserve your camera today!
Can't decide? We have personally been on every Cairns reef and diving trip. We can help you choose the best tour, to suit your experience and budget.
Tour Type: Full Day | Operates: Daily | Departs: 8am | Returns: 4.30pm | Transfers: Yes, extra
HIGHLIGHTS:
Cairns Premier Reef & Island Tour - Locally Cairns Owned and Operated!
| AVAILABLE ON THIS TOUR: | |
| --- | --- |
| Scuba Diving: Yes, Optional Extra See Price List | All Snorkel Gear: Yes, Snorkel, Fins, Mask and Life Jackets |
| Meals: Yes, Cold lunch with prawns' | Glass Bottom Boat: Yes, Included |
| Morning/Afternoon Tea: Yes, Tea, Coffee, Danish Pastries & Fresh Fruit | Freshwater Showers: Yes, Fresh Water Showers |
| Adventure Drift Snorkeling: Yes, Talk to the Crew to Arrange This! | Outer Reef: Yes, Upolu Cay and the Outer Edge Upolu Reef |
Ocean Freedom is a locally owned and operated cruiser which provides a fast and comfortable day tour to Upolu Cay and the Outer Edge Upolu Reef, daily. The five star, 20m luxury cruiser makes good travel time, giving you six hours on the reef to explore two amazing destinations. This is more time than any other Cairns day tour operator provides. In addition, Ocean Freedom is the first boat to arrive each day, meaning you get to enjoy the reef without the crowds.
Licensed to carry up to 105 passengers, Ocean Freedom limits its day tour numbers to just 75, allowing the crew to ensure every passenger is 'a name, not a number'. This comfortable cruiser has an air-conditioned interior and exterior shaded and open sun decks. Cruising at 23 knots, travel time to and from the reef is around 60-minutes. Passenger amenities include fresh water showers, large dive / snorkel deck and easy access to and from the water via lowered platforms.
Ocean Freedom offers snorkelling, introductory scuba diving and guided certified scuba diving (see below tabs for more information on each of these activities) with all equipment and instruction provided, prior to entering the water. Inclusions: glass bottom boat tour, reef talk presentation and adventure drift snorkelling tour. Reef locations offer excellent variety of conditions and marine life. Lunch is a tropical feast, including fresh Queensland prawns, smoked Tasmanian salmon, roast chicken, mixed meat platter, fresh salads and assorted breads and condiments. Morning and afternoon tea are both included.
All prices in Australian Dollars.
Can't see the prices on your mobile? Click the Green Circle with the + Sign.
| CHOOSE OPTION | INCLUDES | DIVES | PRICE | + TAXES | TOTAL |
| --- | --- | --- | --- | --- | --- |
| Cruise + Snorkelling (Adult) | Snorkel | - | $215.00 | $20.00 | $235.00 |
| Cruise + Snorkelling (Child) | Snorkel | - | $125.00 | $20.00 | $145.00 |
| Cruise + Snorkelling (Family) | Snorkel | - | $612.00 | $80.00 | $692.00 |
| Cruise + Certified Dive (1 Dive) | Certified Dive | 1 | $285.00 | $20.00 | $305.00 |
| Cruise + Certified Dive (2 Dive) | Certified Dive | 2 | $320.00 | $20.00 | $340.00 |
| Cruise + Introductory Dive (1 Dive) | Introductory Dive | 1 | $320.00 | $20.00 | $340.00 |
| Cruise + Introductory Dive (2 Dive) | Introductory Dive | 2 | $370.00 | $20.00 | $390.00 |
| | | | | | |
The Ocean Freedom day tour commences with a 7.15am check-in at the Cairns Reef Fleet Terminal, followed by a short stroll to the boat which is berthed at the nearby Marlin Marina. Boarding is from 7.30am for an 8am departure and there are guest lockers to stow your bags. Morning tea is provided including tea, coffee, fruit and Danish pastries. Introductory, safety, snorkelling and dive briefings are all conducted during the one hour transfer to the reef. Ocean Freedom is the first day tour boat to arrive at the reef, so all activities are enjoyed without the crowds.
Snorkelling, diving (certified and introductory) and glass bottom boat tours are all provided in the morning, before a delicious buffet lunch is served around 12.30pm. In the afternoon, Ocean Freedom moves to its second location and guests have more time to enjoy the in-water activities, including the guided Adventure Drift Snorkel tour. Guests are called back on board around 3pm for a final headcount. A cheese and cracker platter is served during the return journey, followed by cakes and pastries, before arriving back into Cairns around 4.00pm.
Ocean Freedom offers one (1) or two (2) scuba dives during their Upolu Cay and the Outer Edge Upolu Reef day tour. You can choose certified diving (all of which is guided) or try an introductory dive (no previous experience necessary).
INTRODUCTORY DIVES: Ocean Freedom offers one of the highest introductory divers to dive guide ratios of all Cairns Great Barrier Reef tour operators (2:1). This means you will receive maximum personalised tuition and care during your introductory diving experience. You do not need to have dived before, but you will need to complete dive medical paperwork on board. Professional staff will provide comprehensive dive equipment briefings and training: as well as accompanying you in the water. Your introductory dive will last around 30 minutes, reaching a maximum depth of 12m.
CERTIFIED DIVING: Ocean Freedom offers certified divers the choice of one (1) or two (2) certified dives. All dives are guided by professional dive staff, who will point out interesting marine life during your dives. On a usual day tour itinerary, your first dive will be at 9.30am with the second dive at around 12.20pm: each dive is completed at a different location. Maximum dive time is around 50-minutes, with a maximum depth between 12-15m. All equipment (short-leg wetsuits, fins, mask, snorkel, BCDs and weight belts) is included in the dive price: as is dive briefings and guide. Dive medical paperwork must be completed on board and you will be required to show your dive license and preferably your log book.
Ocean Freedom includes all snorkelling equipment (mask, fins and snorkel), tuition, buoyancy devices and a guided Adventure Drift Snorkel Tour in their ticket price. Snorkelling is done straight off the boat, with steps lowered into the water allowing easy access. At Upolu Cay you can snorkel straight off the cay (thanks to a tender transfer) allowing you to explore the shallow waters in comfort. Snorkelling at both locations is excellent, offering the chance to view a range of marine life.
Customer Tour Reviews & Feedback
Customer reviews are written by our customers using our 1 x FREE Digital Underwater Camer Hire Service.
Sorry, we couldn't find any posts. Please try a different search.
Cairns Dive Adventures Trip Reviews
Ocean Freedom guarantees less travel time and more time on the reef. They deliver on this promise, with guests having ample time to enjoy all of the activities and destinations, whilst also having the chance to just relax and soak up the beauty of the day. The cruiser is fast and comfortable. The crew is...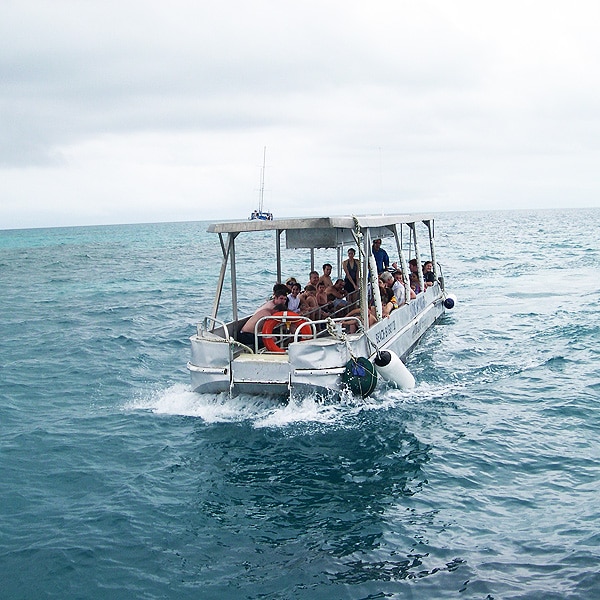 Who said snorkelling the reef on a rainy day was a bad idea? ~ Yesterday we enjoyed a fantastic day tour aboard Ocean Freedom, despite the grey skies and patchy rain. Boarding the boat we were greeted by friendly staff, serving tea, coffee, fruit and pastries. When we arrived at Opulo Reef, the skies were...
All prices in Australian Dollars.
We accept VISA & MC with no booking fees.
Choose your options on the booking form.
Press the red book now button.
Remember to try any form of scuba diving you must be medically fit with no asthma and not taking any prescription medication. PADI recommends allowing up to 24 hours after diving before flying in an airplane.
Please Note: Please note that all potential divers will be required to fill out a diving medical questionnaire onboard the boat to assess whether there may be any medical conditions contrary to diving. Please advise us if you do have any medical conditions or are taking any medication (past or present) as it may be necessary for you to get dive medical clearance from a QLD diving doctor prior to diving. Also, PADI recommends you must allow 24 hours after diving before flying in an airplane.
Inclusions: Morning tea and coffee, Danish pastries and fresh fruit onboarding, 6 full hours on the reef at 2 destinations including Upolu Cay Reef & Outer Edge Upolu Reef, Snorkelling tuition tours and in-water assistance if required, Adventure Drift Snorkelling Tour with Marine Naturalist, Top quality Snorkelling / Diving Equipment (masks, fins, snorkel etc), Lycra or wetsuits (depending on the season) and buoyancy snorkel vests, Large smorgasbord lunch: smoked salmon and prawns / mixed meat platter / chicken platter / 3 salads and assorted breads, Reef Talk by Marine Interpreter, Glass Bottom Boat Tour, Prescription masks (please pre-book), Scuba diving demonstration, Fish feed, Transfers to and from Upolu Cay (when conditions allow), Platter of tropical fruit, cheese, crackers and assorted cake served during day
Extras (Pay Later): An additional $20 per person ($6.50 Environment Management Charge + $2.83 Port + $10.67 Admin Charges) is payable on the day of travel. This is included in the above price.
Additional Extras: Return transfers from Cairns $18 per person & Northern Beaches $25 per person.
FREE UNDERWATER CAMERA HIRE*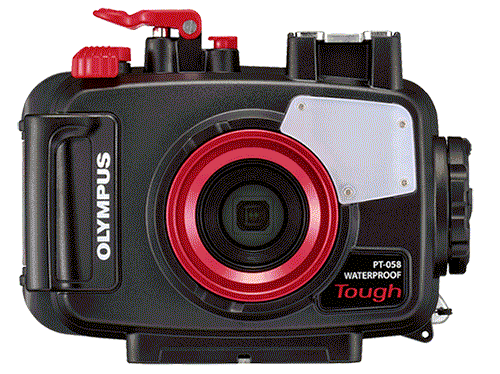 Spend over $550.00 AUD on your Great Barrier Reef tour with us and receive the latest Digital Underwater Camera Hire. Take amazing High-Resolution images and 1080 HD Video.
Not available for any tours to the Islands as fine white sand damages the seals on the cameras and makes them leak!
You need to come into our shop located on the Cairns Esplanade the day before departure to pick up the camera before 5:30 pm. You also need to supply your own SD Camera Card and drop the camera off back at our shop before 6:00pm.