Fitzroy Island Ferry Transfers by Sunlover Cruises
Spend the day at beautiful Fitzroy Island - Boat Departs Cairns 8:45am its only 45 minutes on the ferry and you arrive at beautiful Fitzroy Island. Boat departs Fitzory Island at 4:00pm and arrive back into Cairns at 4:45pm
All Prices in Australian Dollars.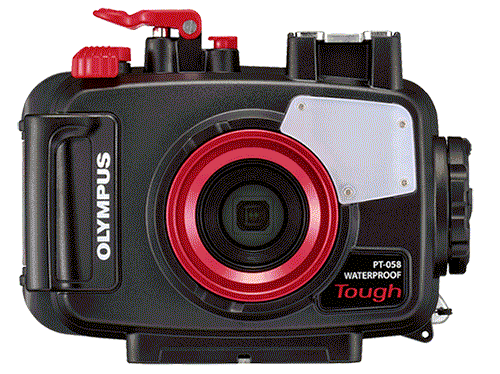 *FREE UNDERWATER CAMERA HIRE
Book this trip with us, you must spend over $550.00 AUD to receive our 1 x Free Cairns Underwater Camera Hire. You must come into our Cairns Esplanade Shop to pick up the camera the day before departure day before 5:30 pm. You also need to supply your own SD Card. Reserve your camera today!

*Not valid for any tours visiting the islands. Fine white sand damages the seals on the cameras and makes them leak!
Please Remember there is no other way to collect our cameras! All passengers must come into our shop the day before departure day before 5:30 pm.
Can't decide? We have personally been on every Cairns reef and diving trip. We can help you choose the best tour, to suit your experience and budget.
Fitzroy Island Ferry Transfers by Sunlover Cruises
Tour Type: Day Tour | Operates: Daily | Departs: 8:45am | Returns: 4:45pm | Transfers: No
HIGHLIGHTS:
Spend the day at beautiful Fitzroy Island - Boat Departs Cairns 8:45am its only 45 minutes on the ferry and you arrive at beautiful Fitzroy Island. Boat departs Fitzory Island at 4:00pm and arrive back into Cairns at 4:45pm
| AVAILABLE ON THIS TOUR: | |
| --- | --- |
| Return Ferry Transfers: Yes | All Snorkel Gear: No, but you can hire at the island! |
| Meals: No, but you can buy lunch at one of the cafes on the Island. | Swim at all the beaches: Yes |
| Bring your own alcohol: No, but there is a bar at the island! | Walking Trails: Yes, many hikes to choose from. |
| Relax on the beach: Yes, beautiful tropical beaches! | Bring Own Snorkel Gear: Yes, you can bring your own snorkel gear! |
Want to spend a day at Fitzroy Island? Fitzroy Island is very popular with Cairns locals. The Ferry transfers are operated by Sunlover Cruises. Sunlover Cruises operate a dedicated brand-new boat, it only takes 45 minutes to get to Fitzroy Island. This 339-hectare continental island is a comfortable 45-minute boat ride from Cairns and yet a whole world away. With towering rainforest mountains, its own lighthouse, fringing tropical reefs, a turtle rehabilitation center, and an island resort, complete with a separate bar/bistro for day tour visitors, there's lots to see and do.
Departs Cairns at 8:45 am, Returns to Cairns at 4:45 pm.
There's no better way to spend the day, than relaxing in paradise. Travel just 45 minutes on board the Fitzroy Island Sundancer to get there!
The majority of Fitzroy Island is protected as a national park. Situated 30km from Cairns, the island was once connected to the mainland and shares many of the same flora and fauna species. There are five (5) self-guided walking trails on Fitzroy Island, with many offering simply spectacular views over the Coral Sea and surrounds. The Lighthouse Walk (3.6km) and Summit Track (4.4km) have the best views, but please remember to take water with you. The beaches are made of coral rubble and you can hire all types of water sports gear at the island hire shop.
How to choose between Green Island and Fitzroy Island? Fitzroy Island is much bigger than Green Island and is considered the locals playground. Green Island was formed as a flat coral quay whilst Fitzroy Island was originally a part of mainland Australia, giving rise to mountains and protection from the wind and elements. Fitzroy Island is also home to the Turtle Rehabilitation Centre, which officially opened in 2013 and offers daily educational tours and talks for the public. Fitzroy is great for island exploration and relaxation, although it has to be said for snorkelers, the fringing reefs are better at Green Island.
All prices in Australian Dollars.
Can't see the prices on your mobile? Click the Green Circle with the + Sign.
| CHOOSE OPTION | INCLUDES | DIVES | PRICE | + TAXES | TOTAL |
| --- | --- | --- | --- | --- | --- |
| Adult | Return Ferry Transfer | - | $93.00 | - | $93.00 |
| Child | Return Ferry Transfer | - | $53.00 | - | $53.00 |
| Family (2-Adults + 2-Children) | Return Ferry Transfer | - | $239.00 | - | $239.00 |
| | | | | | |
| | | | | | |
There is one scheduled departure and return time, pending season and demand. Departure times are: 8:45 am | Return time is: 3:00 pm. The ferry transfer takes around 45 minutes so you will be back to Cairns around 4:45 pm.
Check-in is at the Reef Fleet Terminal, 30-minutes before your planned departure time (8:15am). Welcome and safety briefings will be provided on board and from departure, it's a comfortable 45-minute transfer over to Fitzroy Island. On-board the boat you can choose between air-conditioned interior seating or exterior seating in the sun. Fitzroy Island Ferries moors at Fitzroy Island jetty and it's an easy departure on to the island.
SCHEDULE:
8.15am – check in directly at Fitzroy Island Sundancer (Cairns Marlin Marina, A Finger, Berth 7)
8.40am – boarding closes
8.45am – boat departs Cairns
9.30am – boat arrives at Fitzroy Island
3.30pm – gather on Fitzroy Jetty to board
3.55pm – boarding closes
4.00pm – boat departs Fitzroy Island
4.45pm – boat returns to Cairns, disembark
It is not possible to book diving in conjunction with the ferry; however, you can book scuba diving at the Fitzroy Island Hire Shop. The Hire Shop is independently operated and is open 9:30 am – 5:00 pm daily. You can book certified or introductory diving (no experience necessary) and the Dive Centre is well-stocked with all dive equipment. You can book a maximum of two (2) dives per day. Diving is relatively shallow (maximum depth of 15m) and visibility varies, pending current and conditions.
You can snorkel directly from the beach at Fitzroy Island. There are several places to snorkel, including under the jetty and at the headlands. Visibility varies, pending underwater current and weather conditions. There are fringing reefs, with some hard and soft corals and several species of Great Barrier Reef fish. Snorkeling equipment can be booked in conjunction with your ferry tour, at the Dive Shop on the island.
Customer Tour Reviews & Feedback
Customer reviews are written by our customers using our 1 x FREE Digital Underwater Camer Hire Service.
Sorry, we couldn't find any posts. Please try a different search.
Cairns Dive Adventures Trip Reviews
Great destination for in and out of water experiences. Dive and snorkel tour options available on the island. Hike and swim. Turtle rehabilitation centre.
All prices in Australian Dollars.
We accept VISA & MC with no booking fees.
Choose your options on the booking form.
Press the red book now button.
Remember to try any form of scuba diving everyone needs to be medically fit with no asthma and not be taking any prescription medication. PADI recommends allowing up to 24 hours after diving before flying in an airplane. Some tour operators have a no refund policy for any dives not completed for whatever reason. Please note the art of freediving is not permitted on any of the day boats or liveaboard dive boats from Cairns & Port Douglas. With the high instances of (shallow water blackout) companies do not allow this for safety reasons.
Do you have Medical Issues:
Please note if you have any medical issues you will need to go see your local GP where you live and get them to write you a letter on the practice letterhead signed and dated by your doctor that you are "Fit to dive" If you have one of these letters then all dive companies in Cairns will take you diving. Please note these letters are only valid for three months from their date of issue.
Please Note: The Above prices are for Ferry transfers only.
Children: Please note child's age is 4-15 years old.
Family: A family is classed as 2 x Adults + 2 x Children (4 – 15 years old)
FREE UNDERWATER CAMERA HIRE*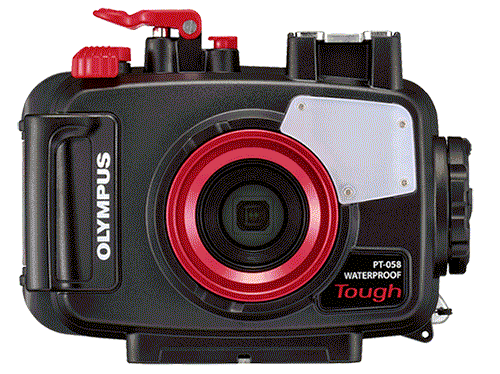 Spend over $550.00 AUD on your Great Barrier Reef tour with us and receive the latest Digital Underwater Camera Hire. Take amazing High-Resolution images and 1080 HD Video.
Not available for any tours to the Islands as fine white sand damages the seals on the cameras and makes them leak!
You need to come into our shop located on the Cairns Esplanade the day before departure to pick up the camera before 5:30 pm. You also need to supply your own SD Camera Card and drop the camera off back at our shop before 5:30pm.
Please Remember there is no other way to collect our cameras! All passengers must come into our shop the day before departure day before 5:30 pm.