Fitzroy Island Day Trip Review
Cairns Dive Adventures Trip Review
Great destination for in and out of water experiences. Dive and snorkel tour options available on the island. Hike and swim. Turtle rehabilitation centre.
Fitzroy Island Day Trip Review
Fitzroy Island day trips are perfect for scuba divers and non-scuba divers. It's a relaxed tropical island, offering a wealth of in and out of water activities, including but not limited to, certified scuba diving, snorkelling, glass bottom boat tours, kayaking, stand-up paddle boarding, swimming, hiking and relaxing.
Fitzroy Island is also home to the Cairns Turtle Rehabilitation Centre, which is definitely worth visiting if you are a turtle lover.
Daily transfers aboard the resort's Fitzroy Flyer catamaran depart Cairns' Marlin Marina three times daily, 8am, 11am and 1.30pm. You can book a half day or full day tour, with return trips departing the island at 9.30am, 12.15pm and 5pm. Please note, times are subject to change and should be confirmed prior to booking.
The Fitzroy Flyer boat has two levels of air-conditioned comfort, as well as a top sun deck. Travelling time to and from Cairns to Fitzroy Island is approximately 45-minutes, pending weather and conditions. The day we travelled, Friday 11 August 2017, we booked a full day trip with an 8am departure and 5pm return to Cairns.
It was a slightly overcast morning when we checked in with the boat, which was moored at A Finger at Cairns' Marlin Marina. Check-in was from 7.30am for the 8am departure. The forecast was for sunshine and sure enough, shortly after our arrival at Fitzroy, the sun came out and it was a beautiful day.
On this particular day, we were travelling with older and younger family members and as such, we decided to skip scuba diving and spend the day exploring the island instead. There is so much to see and do, that a Fitzroy Island day trip is highly recommended as a wonderful way to explore a tropical island, with amazing views over the Coral Sea.
The 8am boat arrived at Fitzroy Island at around 9.50am. We were keen to book a tour of the Cairns Turtle Rehabilitation Centre, which is located on the island. Please note these tours need to be booked on the day, at the island's General Store. Tickets cannot be booked in advance and the store opens at 10am. Tickets are $15 each with all money going directly to the not-for-profit Turtle Rehabilitation Centre. Tours are a maximum of 15 people, so if you want to participate, head straight to the store on arrival to avoid disappointment.
From there, it's over to the island's main restaurant Zephyr, which does amazing tea and coffee (takeaway on request). Coffee in hand, it's a 1 minute walk to the coral beach, with amazing views over the Coral Sea and nearby rainforest covered mountains, of the mainland.
Fitzroy Island really is a tropical paradise. We're talking lush green vegetation, sliding down to meet coral beaches and crystal clear, blue waters. Sitting with coffees, it's bliss to listen to the tinkle of the corals washing with the waves and the calling of the birds on the trees above.
Further down the beach in Welcome Bay, we see the glass bottom boat, which provides snorkel and dive tours, as well as glass bottom coral viewing. On the other side of the jetty, the beach shack rents sea kayaks, snorkel gear and stand-up paddle boards. All of which are being taken out on to the water by excited guests, keen to get their day underway.
Nudey Beach is a great place to swim and snorkel, especially with younger children. The beach itself has a little more sand than Welcome Bay and the giant boulders provide a protected haven for young children to paddle and play. It's an 800m walk from the island's Welcome Bay. The walk is graded as easy and is mostly completed under the shade of trees. There's some great viewing platforms along the way, with lots of flora and fauna to see. Highlights on the day included a giant Golden Orb Spider (not dangerous) and some native, flowering orchids.
Nudey Beach is picture postcard perfect and has fringing reef, which is home to anemonefish and a variety of hard and soft corals, as well as other marine life. As our 4.5 year old played in the tidal pools amongst the rocks, the older family members chilled out on the beach and enjoyed the views.
At 11.30am we made our way back to Foxy's bar for a refreshment. This is the perfect place to chill out on the island. Comfortable tables and chairs, on the indoor or outdoor deck, all providing sweeping views over the blue sea beyond. It's a licensed venue and caters to young and old, with a selection of beers, wines, cocktails, soft drinks, juices and milkshakes.
Foxy's Bar serves lunch from 12pm till 3pm. We ordered early, preparing for the 12.45pm rendezvous for the Turtle Rehabilitation Centre tour. The meals were generous, fresh and delicious. We ordered a selection of burgers, wraps and sandwiches, all of which came with chips.
When lunch was over, we headed to the island's resort reception for the turtle tour. While waiting, we inspected the pool and decided that an overnight visit would be on the cards in the future. The resort and its facilities looked amazing.
A volunteer from the Cairns Turtle Rehabilitation Centre met us and provided a quick overview, before we commenced the 5-minute walk to the centre. Again, this was an easy walk, and the guide talked to us about the turtles and the centre along the way.
On arrival at the centre, the volunteer showed us the main 'viewing tank' which had one green sea turtle in it. He explained that this turtle was nearing the end of his stay and was almost ready to be released. The turtle was called Woodson and had been born with one eye. We spent perhaps 15 minutes watching Woodson in his tank, while the guide talked to us about turtles, their illnesses and the rehabilitation and release program. It was very interesting and we loved to see Woodson come up for a breath of air, every so often.
Once that was finished, we decided to take the island's trail to the Lighthouse. It's a steep walk and is graded difficult. It's 1.8km each way (so 3.6km return) and ascends approximately 250m up the side of the island. It's partly shaded and partly not. There's no water or amenities along the way and we strongly suggest taking your own water.
Other than exploring the undergrowth, we saw a large goanna, several orange-footed scrub fowls and some sulphur-crested cockatoos. Reaching the top of the trail, we enjoyed the fresh breeze flowing over the island, as we made our way over to the Lighthouse. The views were stunning and there was shaded seating, to relax and refresh.
After walking back down, we had about an hour to relax and cool down in the blue waters of Welcome Bay. We even swam out to the offshore, ocean trampoline for a jump and a splash. The Fitzroy Flyer pulled into the jetty and it was a full boat of happy day trippers who made their way back to Cairns at 5pm. The boat returned on time, at 5.45pm.
THE VERDICT
A Fitzroy Island day tour comes highly recommended for divers and non-divers. It's suitable for people of all ages, but a medium level of fitness is recommended, for maximum enjoyment and participation. The resort caters to young families, but we suggest leaving the prams at home, as the pathways are not sealed and pushing them around can be difficult. There's lots of activities and a range of walking trails. Swim, snorkel and/or dive or book a sea kayak or stand-up paddleboard. A tropical island paradise.
Fitzroy Island Ferry transfers by Sunlover Cruises! Depart Cairns at 8:45 am and return to Cairns at 4:45 pm! Bring your own snorkel gear or hire at the Island!
Click the links below to find out more.
Can't decide? We have personally been on every Cairns reef and diving trip. We can help you choose the best tour, to suit your experience and budget.
FREE UNDERWATER CAMERA HIRE*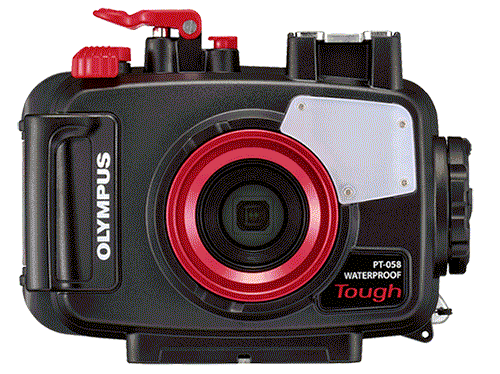 Spend over $550.00 AUD on your Great Barrier Reef tour with us and receive the latest Digital Underwater Camera Hire. Take amazing High-Resolution images and 1080 HD Video.
Not available for any tours to the Islands as fine white sand damages the seals on the cameras and makes them leak!
You need to come into our shop located on the Cairns Esplanade the day before departure to pick up the camera before 5:30 pm. You also need to supply your own SD Camera Card and drop the camera off back at our shop before 5:30pm.
Please Remember there is no other way to collect our cameras! All passengers must come into our shop the day before departure day before 5:30 pm.