Cairns and the Great Barrier Reef is a fantastic place to learn how to scuba dive. Imagine your first diving experience being on this World Heritage listed natural paradise, one of the seven wonders of the world.
However, diving is not for everyone and there are serious health implications and requirements involved in scuba diving. You may be required to complete an Australian dive medical before being allowed to participate in any certified "Learn to Dive" courses, introductory or certified dives on Queensland's Great Barrier Reef.
DIVING TRIPS FROM CAIRNS:
TUSA Reef Tours provide small group Certified Diving and Snorkeling on the Great Barrier Reef. One of newest day trips from Cairns with over 5 hours on the reef, visiting 2 locations. Outstanding Customer Service!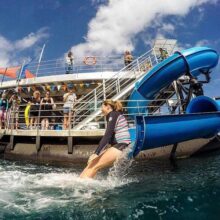 Great day tour for people of all ages. Visit Outer Reef Pontoon at Moore Reef, with lots of inclusions: snorkelling, glass bottom boat and semi-sub tours, underwater observatory and more.
Can't decide?
CALL US: 07 4041 1638
Or try the form below, we have personally been on every Cairns reef and diving trip. We can help you choose the best tour, to suit your experience and budget.
Dive Medicals are there for your protection and safety. As much as you may want to learn to scuba dive, if your health is not up to it, then it can be a dangerous activity. Imagine having an asthma attack 30m under the water. This is just one of the medical conditions that can make the risk of death while diving much higher. In fact, research suggests that asthma increases the risk of death during diving by 10 to 20 times.
Australia's diving regulations and medical standards are some of the strictest in the world. They are there for your protection and our adherence to them has resulted in Australia being one of the safest places on earth to scuba dive.
Divers wanting to scuba dive the Great Barrier Reef in Australia may be required to complete and pass a Dive Medical in compliance and accordance to Australian Standards AS4005.1. The medical assessment must be less than 12 months old and reflective of your current health.
Please note: International Dive Medicals and Diver Fitness Certificates will not be accepted, unless they are compliant with Australian Standards AS4005.1. It is important that you check this prior to booking any dive experience with a Cairns dive operator. If you do not have it, you will not be able to travel!
Cairns dive medicals - Why is this so important?
The Australian authorities want you to enjoy and survive your dive experience on the Great Barrier Reef. The only way we can ensure the safest possible diving experience, is to ensure your health is at its best. Through a strong commitment to safety, Queensland boasts one of the best dive safety records in the world.
Australian Government research indicates that only 1 in 430,000 Queensland scuba dives end in fatality, that is compared to 1 fatality per 100,000 dives in the United States of America and 6.5 fatalities per 100,000 scuba dives in Japan.
Dive medicals are important and are there to protect you. Medically speaking, a dive medical will focus on your cardiac, pulmonary and neurological condition. Other areas looked at include hearing issues and sinus and ear infections. Although these latter conditions do not usually contribute to fatalities, diving with an ear infection may lead to permanent hearing loss and is something to be considered prior to diving.
Dive Medicals are not scary and they are not there to discriminate. By completing a Dive Medical to Australian Standards AS4005.1, you are ensuring that you are medically fit to dive and reducing the chance of any serious medical mishap on your Great Barrier Reef dive adventure. Dive safe and enjoy the reef.
Cairns Dive Medicals.

Can't decide? We have personally been on every Cairns reef and diving trip. We can help you choose the best tour, to suit your experience and budget.
FREE UNDERWATER CAMERA HIRE*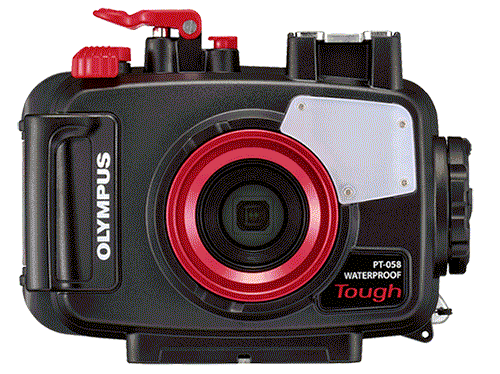 Spend over $550.00 AUD on your Great Barrier Reef tour with us and receive the latest Digital Underwater Camera Hire. Take amazing High-Resolution images and 1080 HD Video.
Not available for any tours to the Islands as fine white sand damages the seals on the cameras and makes them leak!
You need to come into our shop located on the Cairns Esplanade the day before departure to pick up the camera before 5:30 pm. You also need to supply your own SD Camera Card and drop the camera off back at our shop before 5:30pm.
Please Remember there is no other way to collect our cameras! All passengers must come into our shop the day before departure day before 5:30 pm.