Cairns Diving Refresher Courses
Cairns diving trips and scuba diving day tours depart daily, taking certified divers of all experience levels to enjoy and explore the Great Barrier Reef. If you would like to try diving and are not a certified diver then please see our page on Cairns Introductory Dives.
DAY DIVING TRIPS FROM CAIRNS:
The Reef Encounter: 3-Day Open Water Learn to Dive Course is amazing, Why? Forget the swimming pool and classroom training! All confined water dives are completed in the shallow coral gardens of the Great Barrier Reef!
Quicksilver Dive are the newest learn to dive company in Port Douglas. A state of the art dive training centre and day boats visiting the Agincourt Ribbon Reefs!
Learn to dive with one of Cairns' most respected PADI Dive Instruction Centres. 4 and 5 day courses, allowing you to tailor your course to suit your budget & itinerary. PADI Open Water Certification.
Can't decide?
CALL US: 07 4041 1638
Or try the form below, we have personally been on every Cairns reef and diving trip. We can help you choose the best tour, to suit your experience and budget.
If it has been a while since you obtained your dive certification / did your last dives, and you are feeling a little nervous about diving again, then a refresher course is highly recommended to put you at ease. A number of Cairns dive operators provide refresher courses, ranging from one hour to two days, depending on your requirements.
To participate in a refresher course, you need to already be a certified diver and you will need to have a copy of your license with you.
Do you need a refresher course?
Is really a question about making the most of your trip to The Great Barrier Reef. Please note that all trips will take you through a complete safety briefing which includes how to use all the dive equipment (if you are using their equipment) including how to use the provided dive computer. They will also take you through signals, safety procedures as well as what marine life you may see. At each dive location they will give you a site briefing either pointing out the features or by showing you on a dive map so you know what to expect.
If it is less than 5 years since you have been diving and you feel comfortable about going out diving then I would suggest no you don't need a refresher course.
If you feel a little nervous as you have forgotten some of the skills you learnt when you did your course or it has been 5 years or more since your last dive then I would recommend doing one. Your Instructor will take you through all the equipment and skills that are part of diving so that you feel comfortable on your day of travel.
CDC Training Centre
Prodive Training Centre
Skills Refresher
Cairns Dive Centre - Refresher Courses SSI
Cairns Dive Centre, located on Abbott Street, two minutes from the Cairns Esplanade, provide complimentary refresher courses for their day trips and liveaboard dive tour customers. As a certified SSI Training Centre, Cairns Dive Centre is committed to ensuring their scuba divers are comfortable and confident when exploring the Great Barrier Reef.
Cairns Dive Centre refresher courses take approximately one hour and are conducted the day before your departure. They are also available for divers who are not travelling with them, at a cost of $66.
Pro Dive Cairns - Refresher Courses PADI
Pro Dive Cairns, located on Spence Street, a five-minute walk from Cairns Central Shopping Centre, offers 2-hour refresher dive courses. Pro Dive Cairns are accredited as a PADI 5 Star Training and Instructor Development Centre and will help you get your dive skills and knowledge, back to where you want them to be.
The Prodive 2-hour refresher dive course costs $165 per person. One of Pro Dive Cairns' dive instructors will refresh you on all of the in-water skills you learnt during your certification, to put you at ease for the dive trip ahead. For anyone booking a Pro Dive Cairns 3-day /2-night liveaboard trip, contact us if you would like to book the 2-hour dive refresher the day before you depart on your liveaboard. PH: +61 7 4041 1638 | Email: reservations@cairnsdiveadventures.com
Deep Sea Divers Den - Refresher Courses PADI
Deep Sea Divers Den offer refresher dive courses on a daily basis (subject to availability). They have three refresher courses available.
A morning pool course (9am – 12pm), where you will be refreshed with using scuba equipment and practising your underwater skills with a PADI Dive Instructor.
An afternoon course (12.30 – 4.30pm) which covers dive theory including dive planning, dive tables and the latest scuba diving safety guidelines.
A full day course, combining both of the above with refresher training provided by a qualified PADI Dive Instructor.
Scuba dive refreshers are a great way to remember those skills and signals, prior to taking to the waters of the Great Barrier Reef.
Sea Quest offers a 2 day referral dive course on a comfortable 24-metre catamaran departing Cairns for the Outer Great Barrier Reef. Offering a total of four(4) dives.
Cairns Day Diving Information
Click the links below to find out more.
Can't decide? We have personally been on every Cairns reef and diving trip. We can help you choose the best tour, to suit your experience and budget.
FREE UNDERWATER CAMERA HIRE*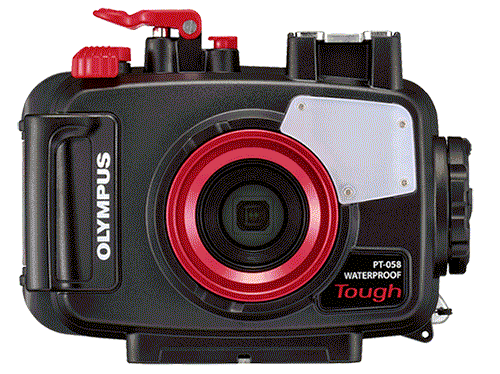 Spend over $550.00 AUD on your Great Barrier Reef tour with us and receive the latest Digital Underwater Camera Hire. Take amazing High-Resolution images and 1080 HD Video.
Not available for any tours to the Islands as fine white sand damages the seals on the cameras and makes them leak!
You need to come into our shop located on the Cairns Esplanade the day before departure to pick up the camera before 5:30 pm. You also need to supply your own SD Camera Card and drop the camera off back at our shop before 5:30pm.
Please Remember there is no other way to collect our cameras! All passengers must come into our shop the day before departure day before 5:30 pm.