Pro Dive: Advanced Open Water
3-Day/2-Night PADI Advanced Course. Further Your Dive Training with a PADI Advanced Course on the Great Barrier Reef! Enjoy upto 11 x Dives (Includes 2 x Night Dives)
All Prices in Australian Dollars.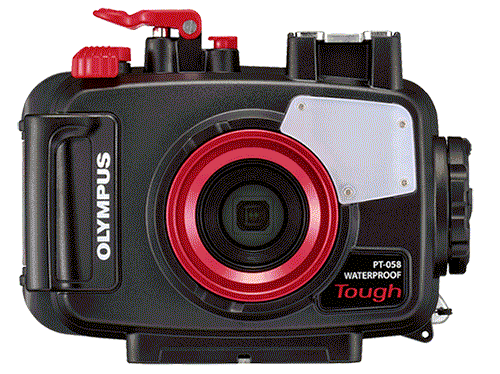 *FREE UNDERWATER CAMERA HIRE
Book this trip with us, you must spend over $550.00 AUD to receive our 1 x Free Cairns Underwater Camera Hire. You must come into our Cairns Esplanade Shop to pick up the camera the day before departure day before 5:30 pm. You also need to supply your own SD Card. Reserve your camera today!

*Not valid for any tours visiting the islands. Fine white sand damages the seals on the cameras and makes them leak!
Can't decide? We have personally been on every Cairns reef and diving trip. We can help you choose the best tour, to suit your experience and budget.
Pro Dive: Advanced Open Water
Tour Type: 3 Day / 2 Night | Operates: Wednesdays, Thursdays, Saturdays & Sundays | Departs: 7.30am | Returns: 4.30pm | Transfers: Yes, Cairns city included
HIGHLIGHTS:
3-Day/2-Night PADI Advanced Course. Further Your Dive Training with a PADI Advanced Course on the Great Barrier Reef! Enjoy upto 11 x Dives (Includes 2 x Night Dives)
| AVAILABLE ON THIS TOUR: | |
| --- | --- |
| Advanced Dive Course: Yes, PADI Advanced Dive Course | All Snorkel & Dive Gear: Yes, Full Dive Gear, Wetsuit, Fins, Mask, BCD, Regs, Dive Computer |
| Meals: Yes, Breakfast, Lunch, Afternoon Tea & Dinner Chef Prepared Meals! | Liveaboard: Yes, 3-Days/2-Nights. Includes 2 x Night Dives! |
| Morning Tea, Afternoon Tea and Snacks: Yes Tea, Coffee, Water and Snacks Included! | TWIN Bed Rooms: 2 People Per Room Shared Accommodation |
| Dive Briefings: Detailed Dive Briefings! | Outer Reef: Yes, Flynn, Milne & Pellow Reefs |
Please note due to COIVD-19 at this point in time the ProDive Cairns boat will operate 3-Day/2-Night trips starting – Wednesdays, Thursdays, Saturdays & Sundays. Includes all meals and all dive gear!
Pro Dive Cairns are one of the most respected and trusted dive course operators in Cairns. With over 25 years experience, and accreditation as a PADI 5 Star Training and Instructor Development Centre, you can be assured you will enjoy the highest standards of dive education available anywhere in the world.
Pro Dive Cairns offer the PADI Advanced Open Water Training Course as a 3 day / 2 night liveaboard package. To participate, you must already have Open Water Certification. The Advanced Course is considered the next step in your dive training, providing keen divers with more knowledge and skills to enhance their performance under the water.
There are no formal classroom sessions with an Advanced Open Water Training Course, but you are required to read through relevant chapters in the PADI 'Adventures in Diving' manual (which is included in the course cost). The Pro Dive Cairns Advanced Open Water Training Course includes 4 key core modules: Deep Diving; Night Diving; Peak Performance Buoyancy; Underwater Navigation. In addition, you must select 1 specialty module from the following: Underwater Naturalist; Underwater Photography; Boat Diving; Search & Recovery Diving.
All instruction and training dives are completed at sea on the Great Barrier Reef, staying aboard one of Pro Dive Cairns' three ScubaPro vessels. Each ScubaPro is exactly the same. Each of the 23.95m long monohull boats has 14 twin share cabins and 2 double cabins (prices are the same), sleeping up to 32 passengers. The boat has an air-conditioned interior and exterior sundeck. There are eight toilet/shower bathrooms on board and the crew to passenger ratio is 1:5. Linen is supplied but make sure to bring your own towels. The course cost includes transfers around Cairns and to the Great Barrier Reef, instruction manuals, all dive training, all dive equipment, accommodation, free Wi-Fi and chef prepared meals.
Rescue Diver Course: If you are looking to further you dive education and you already have your Advanced Diver Certification you can enroll in the Rescue Diver Course. Starting only on Sundays this course is serious fun. During this course, you will learn the necessary skills and gain the confidence to handle many situations that may occur while diving. Remember a current first aid certificate is required to complete this course. This is at your own expense.
All prices in Australian Dollars.
Can't see the prices on your mobile? Click the Green Circle with the + Sign.
| CHOOSE OPTION | INCLUDES | DIVES | PRICE | + TAXES | TOTAL |
| --- | --- | --- | --- | --- | --- |
| 3-Day/2-Night (PADI Advanced Course) - (11 x Dives) | Dive Course | 11 | $1,060.00 | $85.00 | $1,145.00 |
| 3 Day/2-Night (PADI Advanced Course) + (PADI Nitrox Course) - (11 x Dives) | Dive Course | 11 | $1,215.00 | $85.00 | $1,300.00 |
| - | - | - | - | - | - |
| | | | | | |
Pro Dive Cairns' Advanced Open Water Training Course starts every day of the week, except Tuesday. Detailed below is a basic itinerary, based on a standard trip. Please note itineraries and dive times / schedules may vary, pending weather and conditions. If you have time, you can visit the Pro Dive retail shop (corner of Shields & Grafton Street) the day / night before your departure, to arrange your dive equipment.
DAY 1.If you are utilising the complimentary hotel transfers, these commence at 5.45am, taking you to the Pro Dive retail store on the corner of Shields and Grafton Street, for check-in and equipment allocation at 6.15am. Once everyone is sorted, the coach transfers all guests to the nearby Marlin Marina (five minute drive) where you are welcomed aboard the Pro Dive ScubaPro vessel by the crew.
A light breakfast is served on arrival, consisting of fruit, croissants, toast etc, while the Trip Director welcomes you aboard and allocates cabins and passenger safety numbers. ScubaPro pulls out of Cairns around 7am and commences its three (3) hour trip to the Great Barrier Reef.
During the journey, a video presentation is played, covering ship safety and general rules of conduct during the trip (including the honour system for soft drinks and snacks, the importance of staying hydrated and preventative sea sickness medication).
Afterwards, the guests are broken up into groups and allocated their equipment for the trip. ScubaPro provides all of Pro Dive Cairns' liveaboard reef trips, so your fellow guests will likely be comprised of certified divers, just enjoying a liveaboard dive trip, dive students, completing their Open Water certification and other certified divers, like yourself, completing more advanced dive courses. Divers are provided with their respective briefings and once all of this is taken care of, everyone can relax around the boat and enjoy the trip to sea.
Pro Dive Cairns reaches its first reef site at around 11.30am and there is time for a dive before and after lunch on day 1. Generally, the first two dives are just pleasure dives, for you to refresh yourself with scuba diving: they do not include any training modules towards the Advanced Open Water Course.
Your advance training dives commence that afternoon and continue into the evening, with the night dive. The first training dive is usually a navigation dive where you will complete exercises underwater, using both a compass and natural references. The night dive will include instruction on using torches and navigation techniques with diminished visibility. Dinner is served before the night dive: with dessert a warming reward afterwards.
DAY 2. You will complete the next three (3) training dives of your Advanced Open Water Course at some stage over the next two days. Scheduling will be advised by your PADI Dive Instructor and will be managed around the reef sites you are visiting. There will be time for pleasure dives, as well as training dives, during the course.
Usually, you will complete your deep water training dive first thing this morning, with splash down at around 7.15am. Breakfast is served before or after this dive and then there is time with the instructor, learning the theory and skills for your next training dive, which is usually at around 11am. Lunch is served and afterwards, more diving in the afternoon, before dinner at 6pm.
Tonight there is the option of another night dive. You should try to get an early night tonight, as it's an early start tomorrow.
DAY 3. The wake-up call comes at around 5.30am, to get everyone ready for the first dive at 6.30am. Believe me the early morning dip into the ocean is always worth getting up for, as this is the time of day when the night shift are changing over to the day shift. You can expect to see reef sharks cruising around, as well as large schools of Bumpheaded Parrotfish.
Afterwards a hot / cold breakfast is served inside and while you eat, Pro Dive Cairns moves to a new reef location. There is time for two more scuba dives today, both of which will be completed before lunch, which is served around 12.15pm. While you eat lunch, the crew pack-up the boat and prepare to begin the return journey to Cairns.
In the afternoon, just enjoy the ride back, chilling out in the sunshine on the top deck. You will get into Cairns' Marlin Marina at around 3.30pm, with transfers back to the Pro Dive Cairns retail store. Once there, it is photo time for your new PADI Advanced Diver certification card. (These are not issued immediately, your photo and details need to be sent off to PADI, who will issue your card and post it out to you. Delivery can take several weeks and Pro Dive Cairns will issue you with a temporary card in the meantime.) This completes your Pro Dive Cairns Advanced Open Water Dive Course.
All guests from your Pro Dive Cairns trip are invited to meet up for drinks / dinner that night: this is not included and is totally optional / at your own discretion.
You must already have an Open Water Dive Certification to book a PADI Advanced Open Water Dive Training Course. The Open Water Certification can be through PADI or a similarly recognised / accredited dive training and certification authority (such as SSI). Pro Dive Cairns will ask to see evidence of this, being your existing Dive License and a copy of your current Log Book.
The PADI Advanced Open Water Course is internationally recognised. At Pro Dive Cairns, the course includes four core modules (navigation diving; night diving; deep diving; peak performance buoyancy) with participants able to choose from one of the following electives, to complete the five modules necessary for the Advanced Open Water Course: boat diving; search and recovery; underwater naturalist; underwater photography.
On successful completion of the core modules, you will have the theoretical knowledge and practical skills you need to dive anywhere in the world to a maximum depth of 40m, when diving with a buddy. In addition, you will have learnt to navigate under the water (always helpful when finding the boat) and the core skills and techniques required for night diving / diving with limited visibility and practising peak performance buoyancy. You will also have learnt another skill, depending on what speciality module you selected with your PADI Instructor. At completion, you are not certified for solo diving.
All dive training is completed at sea, on the Great Barrier Reef and all manuals, equipment and instruction is included in the course price. Weather permitting, you will complete up to 11 scuba dives during this course, including 2 night dives. There will be time for pleasure dives, as well as training dives, during the course. Dive insurance is included.
This trip is not suited for snorkelers. This boat mainly caters to students finishing their open water learn to dive course, advanced dive course, and rescue dive courses.
Customer Tour Reviews & Feedback
Customer reviews are written by our customers using our 1 x FREE Digital Underwater Camer Hire Service.
Had a great time on the Reef!
By: Ramona Thaler
Staff Service
- 5 out of 5
Reef Quality
- 5 out of 5
Vaue For Money
- 5 out of 5
Overall Rating
- 5 out of 5
Travelled on: 18/11/2020
Ramona completed her PADI advanced dive course diving at Flynn & Milln Reef! Diving with Pro-Dive Cairns 3-Day/2-Night PADI Advanced Course "I had a great time on the Reef 🙂 made great pictures and memories" – All photos by Ramona Thaler
Cairns Dive Adventures Trip Reviews
Pro Dive Cairns provides professional, liveaboard certified and learn to dive trips to the Great Barrier Reef. The crew is friendly and efficient. The liveaboard vessel is comfortable, with shared amenities, an air-conditioned interior lounge and spacious exterior sun deck. Meals are generous, hearty and regular, ensuring your internal tank is kept filled for the...
All prices in Australian Dollars.
We accept VISA & MC with no booking fees.
Choose your options on the booking form.
Press the red book now button.
Please Note: As required by the Queensland Government a valid COVID-19 vaccination certificate is required to travel on all tour boats. All passengers will be required to check in with the Queensland Government check-in app. Everyone 16 years or older must be double vaccinated to travel. There are no refunds if you turn up on the day unvaccinated.
Remember to try any form of scuba diving everyone needs to be medically fit with no asthma and not be taking any prescription medication. PADI recommends allowing up to 24 hours after diving before flying in an airplane.
Remember: you need to be medically fit with no asthma and not be taking any prescription medication to continue your diving education. Remember PADI recommends you need to allow up to 24 hours after diving before flying in an airplane after your trip. If you are over the age of 45 years you will need to obtain the Australian dive medical AS 4005.1 from your local dive doctor before you start the course.
Advanced Course + Nitrox Course: Advanced course includes 5 x training dives and the Nitrox course includes 2 training dive, also includes nitrox tank fills for the rest of your dives once you complete the 2 nitrox training dives.
Please Note: Trip does do not start on Tuesdays.
Rescue Diver Course Only: A current first aid certificate is required. Pro-dive can arrange this for you for an extra $185.00 per person
Inclusions: Accommodation transfers (City and Northern Beaches), all dive equipment (includes wetsuit, dive computer and prescription mask if required), all meals, accommodation includes bed linen (on liveaboard course).
Extras: (Pay Later)The additional fee of $85 person includes a $10.50 Government Environmental Management Charge as well as a Port Departure Tax and administration costs. This is included in the price list above.
FREE UNDERWATER CAMERA HIRE*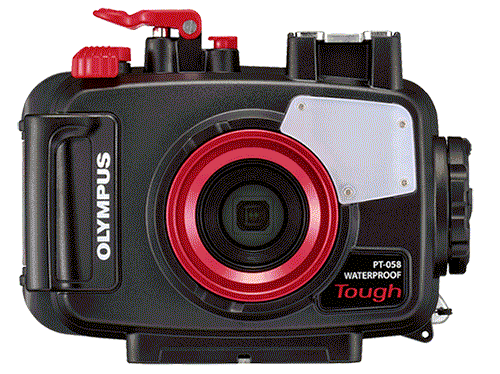 Spend over $550.00 AUD on your Great Barrier Reef tour with us and receive the latest Digital Underwater Camera Hire. Take amazing High-Resolution images and 1080 HD Video.
Not available for any tours to the Islands as fine white sand damages the seals on the cameras and makes them leak!
You need to come into our shop located on the Cairns Esplanade the day before departure to pick up the camera before 5:30 pm. You also need to supply your own SD Camera Card and drop the camera off back at our shop before 5:30pm.