What is the difference between PADI and SSI?
Essentially, there is no difference at all between PADI and SSI; both are just a "brand" of dive learning and certification which were developed to provide divers with a "standard" of learning and professionalism. Much like Coke and Pepsi are both cola soft drinks, with a slightly different taste, so it is with PADI and SSI diving.
PADI – the Professional Association of Diving Instructors – and SSI – Scuba Schools International – both offer internationally recognised diving certifications, qualifications and licenses.
Cairns, being the best place to visit the Great Barrier Reef, attracts divers and want to be divers from around the world. It is home to some of the best and most professional learn to dive centres in the world, offering both PADI and SSI courses to suit beginners and advanced divers.
Qualified PADI and SSI scuba instructors and dive masters are on hand to teach the skills you need, to dive safely and comfortably on the Great Barrier Reef. Both PADI and SSI have dive manuals, in a range of languages, which provide the practical knowledge you need as a scuba diver.
How to choose? The good news is that there is no right or wrong choice to make. Cairns is a safe place to learn to scuba dive. PADI and SSI standards are internationally recognised and Cairns professional dive centres provide training from the beginners, right up to those wanting to learn Advanced, Adventure and Stress and Rescue diving.
Cairns Dive Adventures lists a range of products available, so you can easily review duration, price and qualification, selecting the best operator and tour to suit your itinerary and budget.
Take it to the next level with a PADI Advance Dive Course. 3 day liveaboard - must have Open Water Certification. Most things included. Day trips to Fitzroy Island and reef.
Learn to Dive Information
Click the links below to find out more.
Do You Need Help Choosing?
Can't decide? We have personally been on every Cairns reef and diving trip. We can help you choose the best tour, to suit your experience and budget.
FREE UNDERWATER CAMERA HIRE*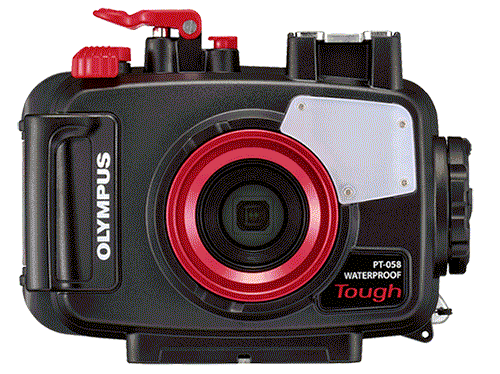 Spend over $550.00 AUD on your Great Barrier Reef tour with us and receive the latest Digital Underwater Camera Hire. Take amazing High-Resolution images and 1080 HD Video.
Not available for any tours to the Islands as fine white sand damages the seals on the cameras and makes them leak!
You need to come into our shop located on the Cairns Esplanade the day before departure to pick up the camera before 5:30 pm. You also need to supply your own SD Camera Card and drop the camera off back at our shop before 6:00pm.