Great Barrier Reef: Cairns compared to Whitsundays
The Great Barrier Reef is the largest living structure on the planet and is on most peoples 'to do' list when visiting Australia.
Stretching 2,300km along Queensland's north-eastern coastline, from Bundaberg in the south, right through to the state's far northern tip, the Great Barrier Reef varies between 60 and 250km in width. It has over 3,000 individual coral reefs and 600 continental islands; its inshore waters have an average depth of 35m, while continental slopes go down more than 2,000m.
In short, it's both massive and impressive! You've seen it on TV and read about it in books, magazines and on the internet; now it's time to see it for yourself, but where is the best place to go?
Perhaps the two most popular Great Barrier Reef destinations are Cairns in the north and the Whitsundays in the south.? Separated by some 630km (390 miles), these locations offer visitors two very different experiences and attractions.
So where is the best place to visit the Great Barrier Reef for diving and snorkelling? In short, we'd have to say Cairns. You might think we are biased, given we are located in Cairns, and for this reason we take a closer look at the difference between our destination and the Whitsundays.
Whitsundays and the Great Barrier Reef
The Whitsundays is a region comprising some 74 tropical islands. Some of its more famous destinations include Hamilton, Hayman and Daydream Island, as well as the iconic Whitehaven Beach. The islands can be reached by plane, or boat transfer from the nearby Airlie Beach.
This is a magnificent place to sail! The Whitsundays' sparkling clear blue waters and plethora of island destinations, with sheltered harbours and inlets, draw sailors from around the world. If you are looking for a world class sailing holiday, then look no further, as the Whitsundays has something for everyone.
However, if you are seeking the best place to snorkel and dive on the Great Barrier Reef's coral reefs, then you need to plan a visit to Cairns. Why?? It's true, the Whitsundays are in the Great Barrier Reef Marine Park and World Heritage Area, but did you know that coral reefs account for only 7% of this area? The rest of the park is comprised of a variety of marine habitats, including mangroves, sand, seagrass and more.
The coral reefs fringing the Whitsunday islands are generally in shallow waters and visibility is regularly affected by tidal movements, island run off, rivers and wind. Pending conditions, visibility will vary between 3 – 20m. This means you may not get to see very much.
The Whitsundays' best coral reefs for diving and snorkelling are found on their outer reef systems, which are 105km from the Airlie Beach mainland. In comparison, Cairns' outer reefs are just 50km from the mainland and are visited by more than 20 dive and snorkel tours daily. Shorter distances equals more reef time!
In Cairns there are more reef operators to cater to the greater demand. Why? Because everyone knows this is the best place to see the coral reefs. However, there will not be crowds and you will not compromise your experience. With over 50 registered dive and snorkel sites off Cairns, the boats disperse across the Coral Sea, taking their guests to different Great Barrier Reef locations. Read on for more information.
Cairns and the Great Barrier Reef
The Cairns region is home to two World Heritage listed sites, the reef and the rainforest. Nowhere else on earth do two such sites exist side by side, making this destination truly a nature's playground. Invariably, if you have seen documentaries on the Great Barrier Reef (including the BBC one released in 2012), the footage was taken on sections of the Great Barrier Reef visited by Cairns operators.
The outer reef is about 50km from Cairns, which is a 90-minute transfer aboard comfortable, air-conditioned vessels. These reefs, which include Saxon, Hastings, Flynn, Norman and more, offer diverse marine life and great visibility which is rarely affected by coastal run off.
On Cairns' outer reefs, the coral rises from the ocean floor (about 20m) to plateau just metres beneath the surface, making it an ideal destination for both snorkellers and scuba divers.? Although you are in the open ocean, the maze of reef systems shelter visitors from strong oceanic currents.
Snorkelers will float over the coral gardens, gazing down on the diverse range of marine creatures including parrotfish, angelfish, butterflyfish, anemonefish, sea cucumbers, clams and more.? Pending tide, the corals will be anywhere from 30cm to 5m under the water.
Scuba divers of all experience levels will enjoy diving Cairns' outer reefs. Explore coral walls, bommies and swim throughs. Maximum depth is around 18m and visibility is usually around 10-15m. As well as day trips, scuba divers can book a range of liveaboard trips, from overnight budget boats to luxury excursions to the Cod Hole off Lizard Island and Osprey Reef in the Coral Sea.
Oh and if you want islands, Cairns has two (2) of those as well. Green and Fitzroy Islands both have resort facilities and fringing reefs, offering a similar Great Barrier Reef experience to that available in the Whitsundays.
Cairns is also the safest place to learn to scuba dive on the Great Barrier Reef. PADI and SSI scuba schools have been operating here for over 20 years and have certified more divers than anywhere else in Australia. You can be assured of the highest safety standards, professional instructors and facilities.
What the people say
Don't just take our word for it, our customers will tell you too, Cairns is the best place to visit the Great Barrier Reef. Many of our guests arrive in Cairns having already travelled Australia's east coast and visited the Whitsundays and Great Barrier Reef there.
They report the Whitsundays had great boats, meals and food, but when it came to the reef, there was poor visibility and sand covered corals with not much marine life. They did not see what they were expecting. Hesitant to spend more money to see the same, they cautiously book a Cairns reef trip and return to the city elated with their experience.
Often heard comments are: "Finally this is what we wanted to see of the Great Barrier Reef, amazing corals and so many fish!" ; "This is so much better than the Whitsundays, we got close to the corals and the water visibility was amazing" ; "I'm glad you talked me into it, you were right, this is what I was expecting to see from the start, this is the best scuba diving in Australia".
We can only tell you what we have experienced personally and what we hear from our guests. We believe Cairns is the best place to snorkel and dive the Great Barrier Reef and offer comprehensive trip reports and photos, showing you what our conditions and reef is like.
What we say – do them both!
If you are planning an east-coast package for your Queensland (and Australian) holiday, then make the time to do them both – Cairns and the Whitsundays. While Cairns is the best place to dive and snorkel the Great Barrier Reef, the Whitsundays has amazing sailing (we suggest at least a 2 day 1 night to really experience the beautiful area) and you simply must factor in a 4WD tour at Fraser Island. This is a great state which really is beautiful one day and perfect the next, so make sure you have time to see and do it all.
Click the links below to find out more.
Can't decide? We have personally been on every Cairns reef and diving trip. We can help you choose the best tour, to suit your experience and budget.
FREE UNDERWATER CAMERA HIRE*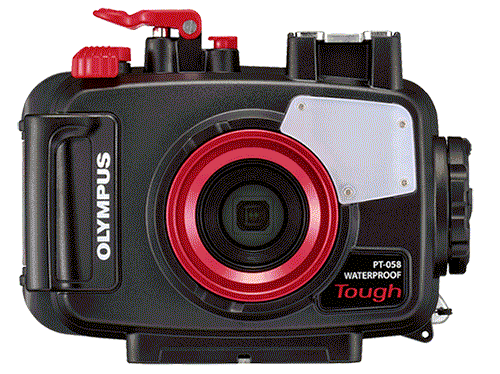 Spend over $550.00 AUD on your Great Barrier Reef tour with us and receive the latest Digital Underwater Camera Hire. Take amazing High-Resolution images and 1080 HD Video.
Not available for any tours to the Islands as fine white sand damages the seals on the cameras and makes them leak!
You need to come into our shop located on the Cairns Esplanade the day before departure to pick up the camera before 5:30 pm. You also need to supply your own SD Camera Card and drop the camera off back at our shop before 5:30pm.
Please Remember there is no other way to collect our cameras! All passengers must come into our shop the day before departure day before 5:30 pm.