Cairns Reef Tours depart daily, taking passengers from the tropical port city to a variety of marine destinations, including the Outer Great Barrier Reef, tropical islands (Green and Fitzroy) and pristine coral sand cays.
These trips enable people to visit, explore and enjoy the wonders of the Great Barrier Reef. Cairns Great Barrier Reef cruises are numerous in destination, boat type and product offering. They cater to everyone from the non-swimmer, to the advanced scuba diver, the very young to the adventurous, older explorer.
The Great Barrier Reef is simply paradise. Clear, warm blue waters are home to vibrant, rainbow coloured corals, fish of every imaginable size and shape, flying mantra rays, graceful turtles, sea stars, migrating whales, dolphins and so much more.
Claiming pride of place in the Coral Sea, off Queensland's north-eastern coastline in Australia, the Great Barrier Reef is one of world's 'must visit' places. Its beauty creates lasting, lifetime memories. From the smallest anemone shrimp and pygmy sea horse, to schools of darting bait fish and the largest Potato Cod and Maori Wrasse, the reef residents will inspire, humble and amaze you.
With over 20 Cairns reef cruises on offer, each and every day, it can be confusing to know what is best for you. Cairns Dive Adventures is here to help. We have been on every boat and visited every Cairns reef cruise destination. We are not affiliated with any of the reef cruise operators. We are Cairns locals who are passionate about the Great Barrier Reef and dedicated to ensuring every visitor has the very best experience, to suit their needs, skills, budget and itinerary.
Cairns is the best place to visit the Great Barrier Reef
This is the closest mainland port to the reef, which means you'll enjoy less time travelling and more time exploring and enjoying this natural marine marvel. Cairns reef operators are committed to environmental protection and awareness, ensuring you see and learn about the reef, without damaging it for future generations.
The water temperatures here are comfortable throughout the year, ranging from 30 degrees Celsius in Summer to 23 degrees Celsius in Winter. All Cairns reef boats have lycra and wetsuits onboard. These suits offer protection from the tropical sunshine and any marine stingers that may be in the water. Please see our Top Tips on visiting the Great Barrier Reef for more information and answers to general reef questions.
The Great Barrier Reef itself is comprised of over 2,900 individual reef systems and numerous tropical islands and sand cays. On a Cairns reef cruise you will get to experience the beauty of the reef and can choose the destination that best suits you.
Cairns Outer Great Barrier Reef Cruises take you 60km offshore, visiting some of the many different reef sites. Coral towers rise 30m from the ocean floor, reaching a plateau just metres under the surface, creating a shallow space for fish and snorkelers to share the warm waters, enjoying the kaleidoscope of coral colours, illuminated by the softly filtered light.
Divers can descend further, exploring the Great Barrier Reef's coral walls, caves and swim throughs, festooned with soft corals, feather stars, sea fans and anemone.
Cairns Outer Reef Pontoon Tours
Cairns also has Outer Reef Pontoon Cruises. How are these different? These trips also visit Cairns' Outer Great Barrier Reef, but your day boat will tie up to a permanently anchored pontoon. There are three trips including a pontoon. Pontoon cruises are generally the most expensive, as they include more activities, such as glass-bottom boat tours, semi-submersible tours, underwater observatory, fish feeding and marine biologist presentations.

The pontoons are quite large and have covered seating, sun decks and change rooms. All of the pontoons are anchored near shallow coral gardens, which are excellent for snorkelling. These trips are great for everyone: you do not even need to get wet to see the reef! Travel time is 90-minutes to 2-hours on comfortable, air-conditioned catamarans. Diving is available as an optional extra, as is Introductory Diving (no experience necessary).
Cairns Island Reef Tours
Cairns reef cruises also visit tropical islands and sand cays, like Green Island and Fitzroy Island, Michaelmas and Upolu Cay. The islands offer a diverse shore and sea experience. Green Island has tropical rainforest with boardwalks and interpretive signage, and comfortable sandy beaches. The coral gardens are best near the jetty. Fitzroy Island has a lighthouse and summit walk, coral beaches and a range of on-island activities. Both islands have resorts and bars. These trips are good for families, non-swimmers and swimmers. They can be booked as half or full day tours.
The sand cays are set in the Coral Sea, providing safe, shallow waters for snorkelling and diving. They are surrounded by fringing reefs, home to giant clams and schools of colourful fish. Be welcomed into the water by grey and yellow bat fish and fast moving trevally, while brightly coloured parrotfish graze on the corals. Giant clams with their iridescent interiors open and close with the passing of people, tiny damsel fish and hum bugs dart in and out of the staghorn corals, while turtles glide through this underwater world, the masters of their domain. These are full day tours suitable for people of all ages, but recommended for those that can swim.
Cairns Reef Tour Activities
Some of these cruises include glass-bottom boat tours and a marine biologist presentation, some do not. All cruises include transfers to and from the reef, snorkelling equipment and lunch. Diving is available, as an optional extra, as is Introductory Diving (no experience necessary). These are open water trips, which means you may be subject to currents and tidal conditions, travel time is usually between 90-minutes and 2 hours. These trips are good for comfortable / confident swimmers.
Departure times for Cairns reef cruises vary from operator to operator, the first boats leave at 7.30am and the final departure is at 10.30am. Standard price inclusions are the boat trip to the reef, tea and coffee, lunch and a marine biologist presentation. Some packages include additional activities and optional extras, such as scenic helicopter flights. Cruises can be booked as half (island tours only) or full day tours.
Cairns Dive Adventures has done all of the Cairns reef cruises. Each offers a slightly different day and experience. We are happy to provide unbiased trip reviews and advice, to help you select the best reef cruise for your experience and budget.
Please note that we are not affiliated with any of the boats. We are Cairns locals, trying to help visitors have the best time they can, on the amazing Great Barrier Reef. This website is funded and built by us: we make commission from your tour bookings. We hope this information is of some assistance and thank you in advance for your support.
The Ultimate Great Barrier Reef Cruise - Quicksilver Cruises provides the only Port Douglas Great Barrier Reef pontoon tour, departing Marina Mirage daily. Can snorkel and dive, Semi-Submarines & Underwater Observatory.
Dreamtime Dive & Snorkel offers a great value for money option that spends 5 hours at a beautiful reef location. Free guided snorkel tour, glass bottom boat tour and marine presentation.
Value for money Great Barrier Reef day tour. Visits 2 reef sites. Perfect for snorkellers, certified divers and those wanting to try an introductory dive. Buffet lunch included.
Click the links below to find out more.
Do You Need Help Choosing?
Can't decide? We have personally been on every Cairns reef and diving trip. We can help you choose the best tour, to suit your experience and budget.
FREE UNDERWATER CAMERA HIRE*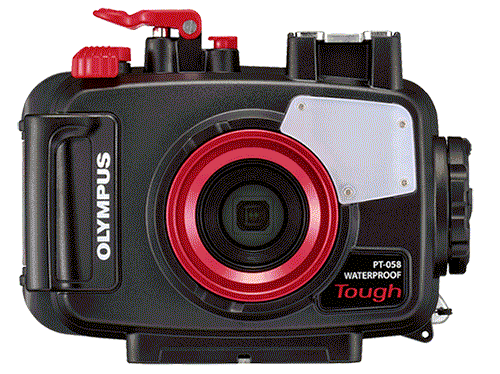 Spend over $550.00 AUD on your Great Barrier Reef tour with us and receive the latest Digital Underwater Camera Hire. Take amazing High-Resolution images and 1080 HD Video.
Not available for any tours to the Islands as fine white sand damages the seals on the cameras and makes them leak!
You need to come into our shop located on the Cairns Esplanade the day before departure to pick up the camera before 5:30 pm. You also need to supply your own SD Camera Card and drop the camera off back at our shop before 6:00pm.