Cairns Easter Holiday Diving 2021
Our Cairns reef tours are operating this Easter 2021! But how can you find out which tours are operating and what are the cancelation policies if there are COVID outbreaks and border closures?
The 2021 April Easter School holidays are almost upon us and with that many Cairns dive companies are gearing up again for what we hope is a busy season.
Below is a list of day boat dive and snorkel tours that are operating during the 2021 April Easter School holidays:

Friday – 02nd APRIL 2021 thru to Sunday – 18th APRIL 2021
Click the tour company name below to see full trip details:
Reef Tour Operators Easter 2021
The above tours are operating 7 days per week during the Easter School Holidays 2021
What About Cancelation Policies?
So as most companies are well and truly working under COVID conditions most companies are trying to be as flexible as they can. If a COVID outbreak happens and there are border closures, most Cairns Reef Tour operators will first ask if you can open date your ticket.
What does this do? Number one this really allows you to come back anytime in the future and enjoy your day out on the reef with no additional charge or loss of money. Second, this allows the tour operators important cash flow, this allows the operators to continue thru the lockdown so that you can enjoy your tour in the future.
Also in general if you can give more than 3-Days notice if you really cannot come back most Cairns Reef Tour operators are offering full refunds. Although they will ask if you can really open date your ticket first. This is really important as it helps keep reef tour companies afloat and employing staff.
What's the Weather Like at Easter?
April is generally a transitional month here in Cairns, usually the wet season or monsoon season has finished and the winds are still nice and calm with beautiful warm water and blue skies and sunshine.
As with any month of the year, the weather can be erratic but in general, the weather in APRIL is usually very beautiful and sunny. For more detailed information please see our guide – Dive Seasons in Cairns
Conclusion:
Cairns Dive Adventures is independently owned and operated we are not affiliated with any of the Cairns Reef Tour operators, we write all our own reviews and dive and snorkel the reef regularly. If you have any questions about which tours are operating of Easter 2021 get in touch with one of our dive crazy reservation team: PHONE: +61 7 40411638 or EMAIL: reservations@cairnsdiveadventures.com
Click the links below to find out more.
Can't decide? We have personally been on every Cairns reef and diving trip. We can help you choose the best tour, to suit your experience and budget.
FREE UNDERWATER CAMERA HIRE*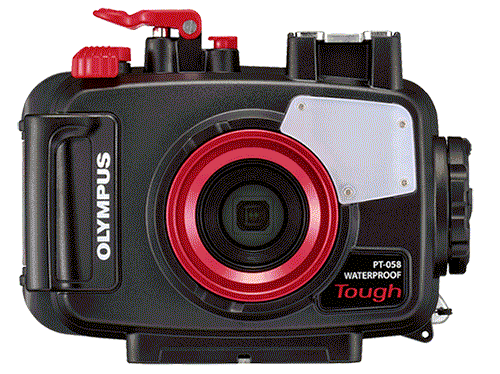 Spend over $550.00 AUD on your Great Barrier Reef tour with us and receive the latest Digital Underwater Camera Hire. Take amazing High-Resolution images and 1080 HD Video.
Not available for any tours to the Islands as fine white sand damages the seals on the cameras and makes them leak!
You need to come into our shop located on the Cairns Esplanade the day before departure to pick up the camera before 5:30 pm. You also need to supply your own SD Camera Card and drop the camera off back at our shop before 5:30pm.
Please Remember there is no other way to collect our cameras! All passengers must come into our shop the day before departure day before 5:30 pm.