Cairns Christmas Day Great Barrier Reef Tours
Cairns Christmas Day Great Barrier Reef tours are always a popular option, for locals and visitors to the tropical region. For this reason, they usually sell out and 2020 is looking like no exception to the rule, especially with COVID-19 border restrictions easing there seems to be a huge demand coming from NSW and Victoria with the 'popular' boats already filling fast.
There are two reef tour operators putting on special X-mass day lunches for this year Friday – 25th DEC 2020.
Sunlover Reef Cruises: are putting on a beautiful X-mass lunch this year. They have two departures to choose from – 8:00 am – 2:30 pm 0r choose 11:30 am – 6:00 pm. Prices are Adults – $259.00 | Children – $142.00 | Family – $731.00 (2 x Adults + 2 x Children)
Reef Experience: are also putting on a beautiful X-mass day lunch, this boat visits two outer reef locations in one day and also includes 1 x FREE Scuba Dive for those that are medically fit! Departing Cairns at 8:00 am and returning to Cairns at 4:30 pm. Prices are Adults – $305.00 | Children (4-11 years old) – $225.00 | Family (2 x Adults + 2 x Children) – $935.00
So, what are your choices for a Cairns Christmas Day Great Barrier Reef tour? Well, pretty much the same as any other day. The majority of operators continue to run their standard tours and trips, which means if you book early, you can choose a day tour or liveaboard trip to suit your budget and interests.
Christmas Day in Cairns is in the middle of summer. Making the reef the perfect destination. There's a range of Christmas Day tours and itineraries available, including outer reef day tours and liveaboard trips, tropical island tours and pontoon tours. Please note some operators are charging a surcharge and we have all the details, to help you make an informed decision.
Certified scuba divers and those who want to try an introductory dive, would be best suited to an Outer Great Barrier Reef trip. This provides the best visibility and pristine coral reefs. These can be booked as a day tour or liveaboard trip, from 1 to 4 nights.
Families will enjoy a Cairns Christmas Day Great Barrier Reef tour to a tropical island or pontoon. This will allow the kids maximum interaction with the ocean, corals and its critters. There's usually a special Christmas Day menu and entertainment provided. Please see our Family Reef Trips page for more information.
Snorkelers will enjoy any of the fantastic Cairns Great Barrier Reef Christmas day tours available. Confident swimmers will love gliding over the coral gardens of the Outer Great Barrier Reef, while those who prefer calm waters should choose a coral cay or island trip.
At Cairns Dive Adventures we have done them all and are able to provide personalised advice, to help you plan the very best Christmas Day tour to suit your needs, interests and budget. Our top tip is to let you know that this is a very busy time of year in Cairns. We are already taking a lot of enquiries for Christmas Day trips and the boats will sell out fast.
To secure your Cairns Christmas Day Great Barrier Reef tour, contact us today on phone +61 7 4041 1638 or email reservations@cairnsdiveadventures.com
Click the links below to find out more.
Can't decide? We have personally been on every Cairns reef and diving trip. We can help you choose the best tour, to suit your experience and budget.
FREE UNDERWATER CAMERA HIRE*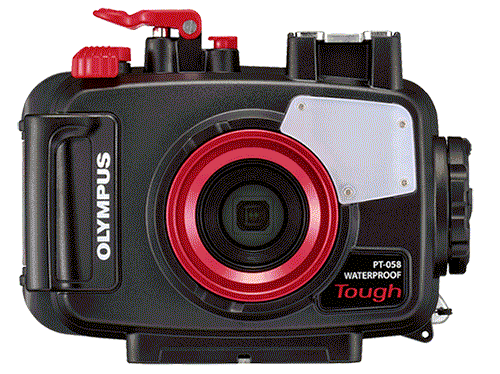 Spend over $550.00 AUD on your Great Barrier Reef tour with us and receive the latest Digital Underwater Camera Hire. Take amazing High-Resolution images and 1080 HD Video.
Not available for any tours to the Islands as fine white sand damages the seals on the cameras and makes them leak!
You need to come into our shop located on the Cairns Esplanade the day before departure to pick up the camera before 5:30 pm. You also need to supply your own SD Camera Card and drop the camera off back at our shop before 5:30pm.
Please Remember there is no other way to collect our cameras! All passengers must come into our shop the day before departure day before 5:30 pm.