Learn to Dive in 3-Days! Open Water Course
Are you short on time but would like to learn to scuba dive? Well, you are in luck! Once completed the Reef Encounter Learn to Dive in 3-Days! Open Water Course will give you an SSI open water dive certification. This will allow you to dive down to a maximum depth of 18 meters anywhere in the world!
This Learn to Dive in 3-Days! Open Water Course consists of online e-learning prior to boarding the boat. Once you book you will be sent a link to online e-learning, it is here you will complete all the theory and training modules (Not difficult you just need to spend some time and complete). Once onboard the boat, all training dives are completed in the shallow coral gardens of the Great Barrier Reef! Yes, that is correct no swimming pool or classroom training, all dives are completed in the beautiful shallow coral gardens of the Great Barrier Reef.
Learn to Dive in 3-Days! Open Water Course, What are the requirements?
As long as you are medically fit with no asthma and not taking any prescription medication and you are 12 years or older you could learn to dive on the reef! You do need to know how to swim and you must also allow up to 24 hours after diving before flying in an airplane. Please note if you are over the age of 45 years you will need to obtain the Australian Standards AS 4005.1 dive medical from your local GP. Please arrange this before booking your learn to dive course.
Why learn to dive on the Great Barrier Reef?
Many people try first-time introductory scuba diving and fall in love with it. The Great Barrier Reef is full of color and marine animals, the first-hand experience of breathing air underwater allowing you to spend time up close to the Great Barrier Reef. It is here you will find the magical soft and hard coral gardens. There are hundreds of different species of marine animals that live amongst the corals.
Why Scuba Dive over Snorkeling?
Scuba diving lets you spend time down at the reef, you can get really close to all the soft and hard corals. Diving allows you to get close to the animals and marine life. If you have a passion for exploring the bright colorful coral gardens and marine life then you will want to scuba dive. If you are one of these people then you may decide to obtain the open water dive license.
Did you know the SSI Open Water Dive license gives you all the training and safety skills needed to scuba dive safely anywhere in the world? Did you know that some of the best places for scuba diving can only be accessed by certified scuba divers? That's correct many liveaboard dive boats and remote island resorts only accept certified divers.
What is SSI?
SSI stands for (Scuba Schools International). Operating for over 45 years SSI provides dive training programs, scuba diving certifications, educational resources for open water divers, dive instructors, dive centers, and resorts all over the world. SSI and PADI both recognize each other's training systems. That means if you have the SSI Open Water Diver Certification you can dive at any PADI center.
How much time do you need?
The Reef Encounter 3-Day/2-Night learn to dive course is perfect for those short on time who would love to maximize their time spent on the Great Barrier Reef. You only need 3-Days and 2-Nights to complete this open water learn to dive course.
Want to know more? See here our Reef Encounter 3-Day Learn to Dive Course, go and explore the magical underwater world of scuba diving on the Great Barrier Reef.
Conclusion:
Cairns Dive Adventures is independently owned and operated we are not affiliated with any of the Cairns Reef Tour operators, we write all our own reviews and dive and snorkel the reef regularly. If you have any questions about which tours are operating get in touch with one of our dive crazy reservation team: PHONE: +61 7 40411638 or EMAIL: reservations@cairnsdiveadventures.com
Click the links below to find out more.
Can't decide? We have personally been on every Cairns reef and diving trip. We can help you choose the best tour, to suit your experience and budget.
FREE UNDERWATER CAMERA HIRE*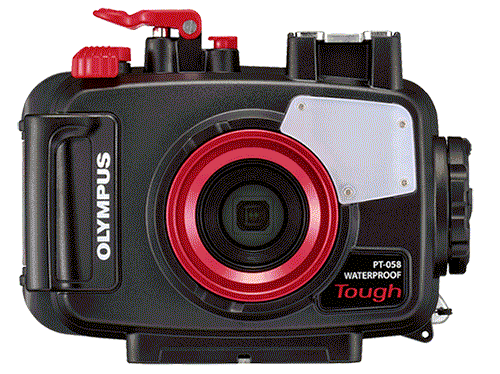 Spend over $550.00 AUD on your Great Barrier Reef tour with us and receive the latest Digital Underwater Camera Hire. Take amazing High-Resolution images and 1080 HD Video.
Not available for any tours to the Islands as fine white sand damages the seals on the cameras and makes them leak!
You need to come into our shop located on the Cairns Esplanade the day before departure to pick up the camera before 5:30 pm. You also need to supply your own SD Camera Card and drop the camera off back at our shop before 5:30pm.
Please Remember there is no other way to collect our cameras! All passengers must come into our shop the day before departure day before 5:30 pm.