Cairns Great Barrier Reef Christmas Day 2013 Tours
Christmas Day is just around the corner and here in Cairns, we are gearing up for a very festive season on the fabulous Great Barrier Reef.? This is a popular time of year to visit and it's important to book ahead if you want to get the best seat in the house for a 2013 Christmas Day tour to the Great Barrier Reef.
So what's on? In short, lots, including a visit by Santa!? Many of the Cairns reef tour boats provide Christmas Day tours to the Great Barrier Reef, allowing you to choose the best day and experience to suit your needs.? Whether you are a snorkeler, a diver, a non-swimmer, or a party combining all of these people, you can be assured of a memorable Christmas Day experience on the reef.
So what are the choices to make?? Do you want to visit the reef, an island or a sand cay? Do you want a day tour or a liveaboard experience? Do you want it to be all about the reef and diving, or have some festive cheer thrown into the mix?
At Cairns Dive Adventures, we have cherry picked what we think are the best Cairns Great Barrier Reef Christmas 2013 tours for you.? All the information you need is below and as always, if you have any queries, please don't hesitate to contact us.
Christmas Day 2013 on Cairns Great Barrier Reef
Imagine spending your Christmas Day 2013 splashing around in warm (28 degrees Celsius) water on the Great Barrier Reef; talk about making friends and family super jealous!? This is a great time of year to visit the reef.? There is lots to see and do from finding nemo, to cruising with sea turtles, or just gazing down on the colourful coral gardens.
The best part? It's affordable.? Christmas Day on the Great Barrier Reef costs no more than a standard reef day tour, which will be about the same as what you would expect to spend on a buffet lunch at a nice hotel.? The packages include boat transfers to and from the reef, morning and afternoon tea, buffet lunch, snorkelling / diving equipment and of course, plenty of time exploring the Great Barrier Reef.
Cairns Great Barrier Reef 2013 Christmas Day Tours: Wish List
Tusa Dive: Boat Trip to Outer Great Barrier Reef
Tusa Dive is a high speed catamaran which visits two (2) different Outer Great Barrier Reef locations and provides up to five (5) hours at the reef. Divers can enjoy up to three (3) dives (guided or unguided) and introductory diving is also available (no experience necessary). Snorkellers will enjoy the pristine reef sites and guided snorkel tours are available. A Tusa Dive Christmas Day tour includes a reef interpretation presentation, delicious buffet lunch, all snorkelling / diving equipment and a safe, comfortable ride to the reef in an air-conditioned boat. Maximum passenger numbers are 60, so it's a great day out without the crowds… more info
Passions of Paradise: Sailing to Michaelmas Cay
Christmas on the Reef with Passions of Paradise can be as leisurely or adventurous as you choose. Sailing home over the blue waters on this 25 metre catamaran you will be able to reminisce over the two spectacular locations visited, Michaelmas Cay and Paradise Reef. At both locations you can join a free snorkelling tour to explore the Great Barrier Reef and for those wishing to be more adventurous, try an introductory dive (no experience necessary). Certified divers have the opportunity to join one or two guided dives. There's a glass bottom boat tour (optional extra) and a special Christmas Day menu…. more info
Great Adventures: Green Island
Want to escape to a tropical Great Barrier Reef island this Christmas, but don't want to miss out on any of the luxury or a Christmas lunch with all of the trimmings? Then the Great Adventures Green Island Christmas Day 2013 tour is the choice for you! Green Island is a 12 hectare coral cay island with rainforest vegetation, sandy beaches and offshore seagrass beds and fringing reefs. The Christmas Day buffet lunch is being served in Emerald's Restaurant and includes festive favourites such as honey-glazed ham, turkey breast with chestnut stuffing and cranberry sauce accompanied by a huge range of fresh seafood, salads, desserts and a 2-hour beverage package (beers and wines). This tour includes return catamaran transfers from Cairns, lunch and your choice of snorkelling equipment or glass bottom boat tour … more info
Reef Magic: Outer Great Barrier Reef Pontoon
Christmas with Reef Magic can be dry or wet on their Outer Reef Pontoon, making this a perfect option for people of all ages and abilities, from non-swimmers and families with young children, to snorkelers and certified divers. For non-swimmers, Reef Magic offers glass bottom boat and semi-submersible tours, as well as having an underwater observatory. For those feeling more adventurous, you can also try a helmet dive. If you have a young family, you'll appreciate the swimming enclosure and personal flotation devices, available in adult and child sizes. In the water, you'll enjoy many options including guided snorkelling tours, certified and introductory diving. There's a special Christmas Day menu including Turkey and cranberry sauce… more info
Cairns Great Barrier Reef 2013 Christmas Day Liveaboard Tours
These are filling fast! In fact, all of the liveaboard trips to the Ribbon Reefs, Cod Hole and Coral Sea, on Mike Ball Dive Expeditions and Spirit of Freedom, which include Christmas Day, are already fully booked. The liveaboard trips to Cairns' Outer Great Barrier Reef are also filling fast, with limited places available on Kangaroo Explorer and Reef Quest. Contact us today for more information.
Christmas Day 2013 Weather for Cairns and the Great Barrier Reef
While it is too far out to provide any kind of accurate weather forecast for Christmas Day 2013, we can be fairly certain that Wednesday 25 December 2013 in Cairns will be warm and humid. It is summer in Cairns and we certainly don't have a white Christmas here. What we do have (generally) is blue sky and blue ocean with an average daily temperature of around 32 degrees Celsius. The Great Barrier Reef is a great place to cool down, while exploring one of the seven wonders of the world.
Do I need to book ahead?
The answer to this question is yes! The Great Barrier Reef is a popular Cairns option for Christmas Day. If this is where you want to spend 25 December this year, please try to book at least three (3) weeks in advance to guarantee availability.
Cairns Great Barrier Reef Christmas Day Tours 2013 FAQ
Can I do my learn to dive course on Christmas Day?
No you can't.? Unfortunately all of Cairns' dive schools will be closed on Christmas Day.? You can start your course before or after Christmas, but if you start before (24 December), then please be aware you will have a break in the middle as no courses operate on Christmas Day.
Can I go snorkelling and diving on Christmas Day?
Yes you can and what a memorable way to spend your Christmas, swimming with sea turtles and finding nemo.? All Cairns reef tours are fully equipped with lycra suits which offer excellent sun protection in and out of the water.? Some provide sunblock, but it's best to take your own just in case.
Does Santa visit the Great Barrier Reef?
Yes he does.? Santa visits most reef sites and boats; however he is not able to make it to all of them, so please double check before booking, if you want Christmas Day to include a visit from the man in red.
What is the Christmas weather like in Cairns and on the Great Barrier Reef?
It's summer and Cairns is hot.? Day temperatures can reach maximums of 32 degrees Celsius and humidity can be anywhere between 50-90%.? We do receive monsoonal rainfall at this time of year in Cairns, however, it provides a cool relief from the otherwise hot conditions.? The Great Barrier Reef, with its Coral Sea waters and cool ocean breezes, offers the perfect summer escape.? Splash down and cool off.
Do Great Barrier Reef tours run on Christmas Day?
Yes they do.? Not all of the reef tours are running Christmas Day, but there are a selection of great reef tours on offer, to a variety of reef destinations, including islands, sand cays, pontoons and the outer reef.? Please note you should definitely book ahead.? Christmas is a busy time in Cairns and the reef: many tours and boats fill up well in advance.
Click the links below to find out more.
Can't decide? We have personally been on every Cairns reef and diving trip. We can help you choose the best tour, to suit your experience and budget.
FREE UNDERWATER CAMERA HIRE*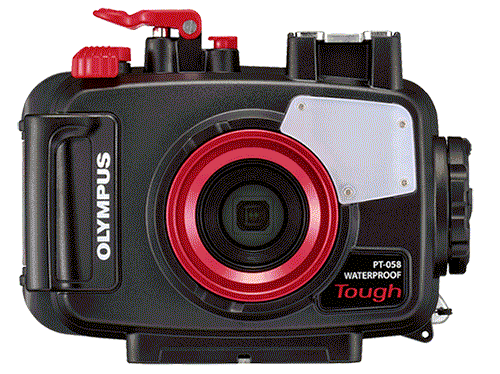 Spend over $550.00 AUD on your Great Barrier Reef tour with us and receive the latest Digital Underwater Camera Hire. Take amazing High-Resolution images and 1080 HD Video.
Not available for any tours to the Islands as fine white sand damages the seals on the cameras and makes them leak!
You need to come into our shop located on the Cairns Esplanade the day before departure to pick up the camera before 5:30 pm. You also need to supply your own SD Camera Card and drop the camera off back at our shop before 5:30pm.
Please Remember there is no other way to collect our cameras! All passengers must come into our shop the day before departure day before 5:30 pm.