This December, in a first for Cairns' Great Barrier Reef, Reef Magic Cruises is hosting an underwater art exhibition by BJ Price, at their Moore Reef pontoon.
In situ at its reef location from 10-13 December 2013, the exhibition features a number of paintings displayed under the water and a large inflatable turtle floating above.
The artist, BJ Price, an abstract expressionist painter has created a collection of six (6) single-edition prints on aluminium for the exhibition, which have been inspired by the Great Barrier Reef.
"When I dive on the Great Barrier Reef and become part of it, the reef speaks to me," Mr Price said. "Through my art I answer its call, so others may hear its evocative voice."
"The health of the Great Barrier Reef is of huge concern to me. It is my intention to use this exhibition to show how the Great Barrier Reef can inspire great creativity and stimulate inventive solutions when addressing reef health issues."
"I passionately believe that we must all take a shared responsibility for protecting the Great Barrier Reef and I encourage anyone who has not visited the reef to do so and be moved by its grandeur. We've all seen it on TV but to experience it in person can be a life altering event. It certainly was for me."
Visibly marking the site of the underwater exhibition will be a large inflatable turtle sculpture called 'Alpha'.
"Alpha is the first piece in my triptych 'A Simple Life'. It is in many ways my most important work, essentially because it is my artist's statement in oils on canvas. By adorning this 6 metre 'inflatable sculpture' with this artwork, the Alpha Turtle will become a striking symbol designed to encourage innovative and creative ways to address reef health issues."
'Alpha' is 5m long x 2m high and will be stationed within easy reach from the main Reef Magic Cruises Marine World Pontoon snorkelling platform and area, for all guests to see.
To view this interesting underwater art exhibition (and meet the world famous Wally, Nemo and other Great Barrier Reef residents), you will have to book a day tour with Reef Magic Marine Cruises.? Exhibition is on show 10-13 December 2013.
Click the links below to find out more.
Can't decide? We have personally been on every Cairns reef and diving trip. We can help you choose the best tour, to suit your experience and budget.
FREE UNDERWATER CAMERA HIRE*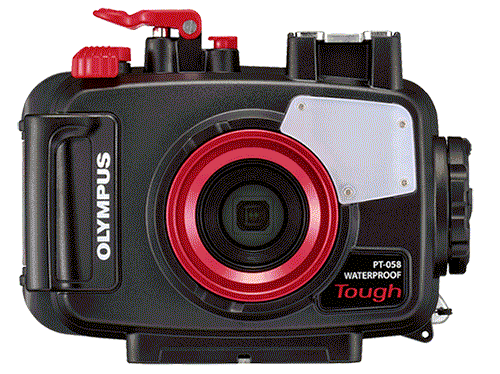 Spend over $550.00 AUD on your Great Barrier Reef tour with us and receive the latest Digital Underwater Camera Hire. Take amazing High-Resolution images and 1080 HD Video.
Not available for any tours to the Islands as fine white sand damages the seals on the cameras and makes them leak!
You need to come into our shop located on the Cairns Esplanade the day before departure to pick up the camera before 5:30 pm. You also need to supply your own SD Camera Card and drop the camera off back at our shop before 5:30pm.
Please Remember there is no other way to collect our cameras! All passengers must come into our shop the day before departure day before 5:30 pm.