For those on a budget, a new 4 day / 3 night liveaboard trip commences operations from Cairns to the Ribbon Reefs from 19 December 2013, and it costs less than $1,000. This is hundreds of dollars cheaper than any other Ribbon Reef trip currently on the market and provides budget snorkelers and divers with the chance to stay and play on the Great Barrier Reef's amazing Ribbon Reef system.
The aptly named Ribbon Reef Explorer tours will depart Cairns every Thursday, visiting three unique reef locations. Day one and four of the trip are spent on Cairns' northern reefs, Norman and Saxon, day two is spent on the southern Ribbon Reefs and day three is spent on the Ribbon Reefs and Agincourt Ribbon Reefs.
Please note due to COVID-19 this boat is no longer operating on the Great Barrier Reef. If you are looking for a wonderful Ribbon Reef Liveaboard please check out – Spirit of Freedom 3 Day / 3 Night: Cod Hole and Ribbon Reefs Adventure (Departing on Thursdays).
Certified divers have the chance to enjoy up to 15 dives, including three (3) night dives, and there is unlimited snorkelling at the eight (8) different reef sites visited. Snorkellers travel at the bargain rate of just $990* and diving costs start at just $1,110* (*plus the $80 pay onboard fee).
So, why is this trip cheaper than the other Ribbon Reef trips? A few reasons: this trip does not visit the Cod Hole or spend its whole time in the Ribbon Reefs.? Also, the TAKA boat is less luxurious than say Spirit of Freedom or Mike Ball Dive Expeditions, it's smaller and there are less bells and whistles with the service.
However, it provides a great budget option to visit the amazing Ribbon Reefs and weather permitting, will stop at the simply awesome Steve's Bommie dive site.? This is one of our all-time favourite dive spots offering an astounding variety of marine life of every shape, size and colour.
Ribbon Reef Explorer visits eight (8) different reef sites at three (3) very different locations on the Great Barrier Reef, including spots visited by the Port Douglas and Cairns day tours. So you really do get to see a bit of everything.
Standard inclusions are Cairns city transfers, three (3) nights of accommodation aboard the TAKA liveaboard boat, all meals and linen (in the cabin), snorkelling equipment and some diving equipment.
Click the links below to find out more.
Can't decide? We have personally been on every Cairns reef and diving trip. We can help you choose the best tour, to suit your experience and budget.
FREE UNDERWATER CAMERA HIRE*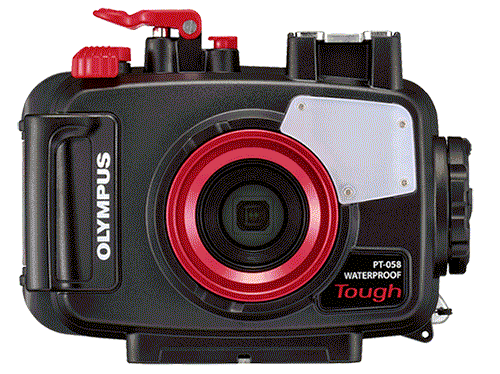 Spend over $550.00 AUD on your Great Barrier Reef tour with us and receive the latest Digital Underwater Camera Hire. Take amazing High-Resolution images and 1080 HD Video.
Not available for any tours to the Islands as fine white sand damages the seals on the cameras and makes them leak!
You need to come into our shop located on the Cairns Esplanade the day before departure to pick up the camera before 5:30 pm. You also need to supply your own SD Camera Card and drop the camera off back at our shop before 5:30pm.
Please Remember there is no other way to collect our cameras! All passengers must come into our shop the day before departure day before 5:30 pm.