Reef Encounter Returns to Cairns
Reef Encounter returns to Cairns this month, resuming duties providing visitors with overnight stays and extended liveaboard trips on the outer Great Barrier Reef.
The vessel departed Cairns in July 2012, to spend a year servicing the oilfield crews of Western Australia.? It was strictly a business deal that saw the boat leave Cairns and now the contract has ended, it returns to its home port to resume its 'usual' duties.
Locally owned and operated, Reef Encounter is promoted as being a 'boutique floating hotel'.? It has 21 cabins, a combination of double, twin-share and stateroom, which can accommodate up to 42 guests.? Every cabin has its own ensuite and shower and linen is provided.
Inside, Reef Encounter is fully air conditioned for your comfort. There are large lounge and dining areas, a fully? licensed bar and a TV, DVD and games area. Outside there is ample deck space, a huge sundeck with loungers, an open air hot tub and even a helipad on the roof, for those who wish to take a scenic flight and view the reef from the air. For anyone going scuba diving, Reef Encounter has two on-board compressors for quick air refills. Access to the water is easy with the purpose built platforms.
This is also one of the only family-friendly liveaboard boats in the Cairns reef tours fleet, with cots available to those with babies and toddlers (on request).
Reef Encounter offers liveaboard trips on Cairns' outer Great Barrier Reef. Trips start at one night and have no maximum stay.? Non-divers can book introductory scuba diving packages for up to four (4) days. Those wanting to learn to dive can book personalised dive courses (3 days) with all tuition and training completed during your stay on the Great Barrier Reef.
Click the links below to find out more.
Can't decide? We have personally been on every Cairns reef and diving trip. We can help you choose the best tour, to suit your experience and budget.
FREE UNDERWATER CAMERA HIRE*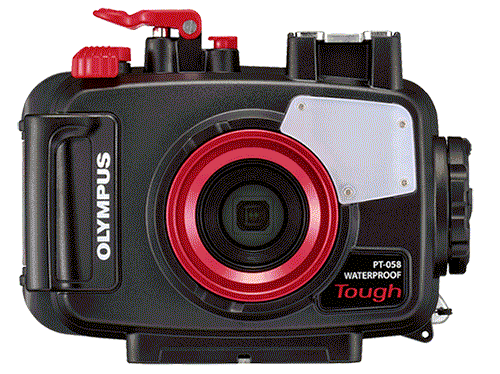 Spend over $550.00 AUD on your Great Barrier Reef tour with us and receive the latest Digital Underwater Camera Hire. Take amazing High-Resolution images and 1080 HD Video.
Not available for any tours to the Islands as fine white sand damages the seals on the cameras and makes them leak!
You need to come into our shop located on the Cairns Esplanade the day before departure to pick up the camera before 5:30 pm. You also need to supply your own SD Camera Card and drop the camera off back at our shop before 5:30pm.
Please Remember there is no other way to collect our cameras! All passengers must come into our shop the day before departure day before 5:30 pm.