Cairns reef tour operator Deep Sea Divers Den has its full complement of boats back in business on the Great Barrier Reef this week, with the return of Ocean Quest.
Deep Sea Divers Den runs three reef tour boats, Sea Quest, Ocean Quest and Taka.? Traditionally, Sea Quest was the day tour boat, providing trips to and from Cairns to the Great Barrier Reef, Ocean Quest was their Cairns Great Barrier Reef liveaboard boat and Taka provided trips up to the Cod Hole and Ribbon Reefs.? This changed in 2012, when Ocean Quest was contracted to a mining operator in Western Australia.
After spending 12-months cruising Australia's western coastline, Ocean Quest returned to Cairns this month, to once again take up its mantle as Deep Sea Divers Den's Great Barrier Reef liveaboard boat.
Ocean Quest is looking better than ever, having had around $500,000 invested in a refurbishment of its interior and dive deck facilities.? Cairns Dive Adventures checked it out on Saturday 14 December 2013, just two days before it returned to the reef.
"Ocean Quest is looking better than ever," said Richard Johnston from Cairns Dive Adventures. "It's like a boutique floating hotel, with its array of artworks, wooden masks and sculptures from Papua New Guinea."
"The guest accommodation cabins are a mixture of double, twin and quad share cabins.? Each has their own ensuite and are tastefully furnished for liveaboard trips.? The communal areas, downstairs dining and upstairs lounge / bar, are spacious and comfortable."
"Ocean Quest is a great option for people looking for a liveaboard trip from Cairns to the Great Barrier Reef."
The boat takes a maximum of 41 guests.? There are three exterior decks (one for smokers), including the spacious dive deck, and three levels of air-conditioned interior, including a communal dining room and lounge.
Ocean Quest returned to its Deep Sea Divers Den role, and home on Cairns' Great Barrier Reef, Tuesday 17 December 2013.
With Ocean Quest back in the water, Deep Sea Divers Den has tasked Taka to return to its former role, providing liveaboard trips to the Ribbon Reefs.? Taka is running the Ribbon Reef Explorer tours, which commence in January 2014.
Cairns Dive Adventure's has an Ocean Quest trip review , including pictures, for your reference.
Click the links below to find out more.
Can't decide? We have personally been on every Cairns reef and diving trip. We can help you choose the best tour, to suit your experience and budget.
FREE UNDERWATER CAMERA HIRE*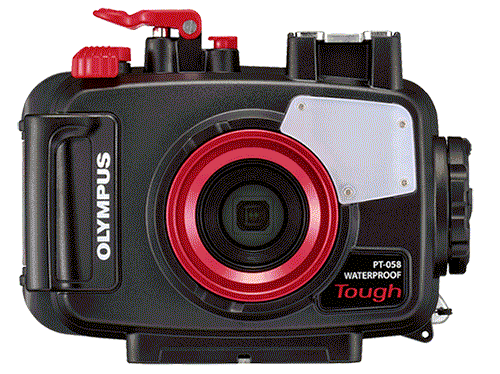 Spend over $550.00 AUD on your Great Barrier Reef tour with us and receive the latest Digital Underwater Camera Hire. Take amazing High-Resolution images and 1080 HD Video.
Not available for any tours to the Islands as fine white sand damages the seals on the cameras and makes them leak!
You need to come into our shop located on the Cairns Esplanade the day before departure to pick up the camera before 5:30 pm. You also need to supply your own SD Camera Card and drop the camera off back at our shop before 5:30pm.
Please Remember there is no other way to collect our cameras! All passengers must come into our shop the day before departure day before 5:30 pm.