Evolution – New Reef Boat
Down Under Cruise and Dive were excited to welcome their brand new reef day tour boat, Evolution, into port when she arrived on 22 December 2015. The three-level, custom designed and built catamaran commenced daily reef trip operations on 30 December 2015, making it the newest addition to Cairns' reef day tour fleet.
Evolution is a giant 'white boat' which has been designed specifically to accommodate the needs of passengers booking a day tour to the Great Barrier Reef. The spacious vessel has three levels, providing plenty of space for guests to choose between relaxing on the shaded sundecks and /or (2 levels) of air-conditioned interiors.
The upstairs sundeck has covered seating, some comfortable bean-bag day beds and a wrap-around bench seat in the sunshine, for you to soak up the views and tropical ambience. The air-conditioned middle deck has plenty of comfortable bench seats with tables and lots of windows to enjoy the views.
The lower deck has an air-conditioned interior section, which features additional seating with tables, as well as the main bar / servery area. The back deck is multi-purpose. As well as providing storage space / lockers for guests, it is also the dive / snorkel deck and water entry / exit point.
Water entry for divers aboard Evolution is giant stride, while there are steps which submerge into the ocean, when the boat is stationery, providing comfortable access for snorkelers.
Evolution has been fitted out for maximum passenger comfort and convenience and the customer reviews from guests is great.
In the scheme of things, Evolution is a mid-size vessel in Cairns' reef day tour range. Run by Down Under Cruise and Dive a day trip on Evolution provides guests with up to 5 hours to enjoy 2 separate reef locations.
Day trip inclusions are: free guided snorkelling tours, free scuba diving lesson (5 minutes, try before you buy), all snorkel and dive equipment, BBQ lunch and live musical entertainment on the way home.
Optional extra are: Certified and introductory diving, guided diving, semi-submersible tours and helicopter rides.
For more information, check the Down Under Dive Evolution tour listing. For your convenience, we're also pleased to provide a complete list of Cairns Great Barrier Reef Day Tours.
NB: In keeping with our promise to provide you with personalised advice and service, we spent the day aboard Evolution on Saturday 27 February 2016. Check out our Evolution Trip Review, including lots of images of the new boat.
Cairns Dive Adventures are the reef professionals and we look forward to booking a tour for you. For more information, phone +61 7 4041 1638 or email reservations@cairnsdiveadventures.com
Click the links below to find out more.
Can't decide? We have personally been on every Cairns reef and diving trip. We can help you choose the best tour, to suit your experience and budget.
FREE UNDERWATER CAMERA HIRE*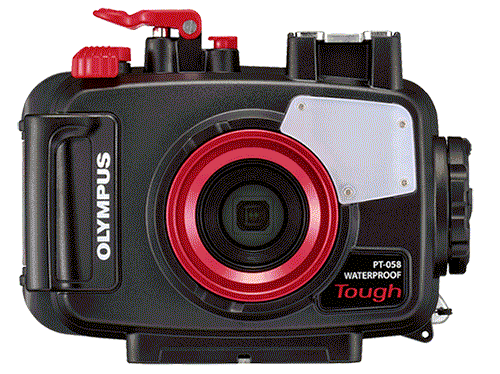 Spend over $550.00 AUD on your Great Barrier Reef tour with us and receive the latest Digital Underwater Camera Hire. Take amazing High-Resolution images and 1080 HD Video.
Not available for any tours to the Islands as fine white sand damages the seals on the cameras and makes them leak!
You need to come into our shop located on the Cairns Esplanade the day before departure to pick up the camera before 5:30 pm. You also need to supply your own SD Camera Card and drop the camera off back at our shop before 5:30pm.
Please Remember there is no other way to collect our cameras! All passengers must come into our shop the day before departure day before 5:30 pm.