Things have been beautiful, busy and bright and sparkly on Cairns Great Barrier Reef to kick start the New Year. What's the forecast for the weeks and months ahead? More of the same! As such, we strongly suggest booking in advance to secure the trip you are after.
Cairns Great Barrier Reef does not have actual weather seasons as such. Our summer conditions are hot and tropical and generally lasts November through to April. Our winter is cooler (average day time temperatures of around 28 degrees) with a water temperature on the Great Barrier Reef of around 24 degrees.
While the seasons offer pretty consistent, excellent conditions to dive and snorkel the Great Barrier Reef, the tourists (generally) come in waves, making some times of the year busier than others. Quick look at some busy times ahead.
Christmas and New Years on the Great Barrier Reef
Always busy. This is a great time of year for friends, family and others to flock to the tropical beaches, coral gardens and lush rainforests of Cairns and Tropical North Queensland. Christmas 2015 and New Years 2016 was a particularly busy period, with perfect conditions and busy boats. In fact, every single Cairns Great Barrier Reef day tour boat was fully booked for about 10 days straight.
On the water, conditions were perfect. The water temperatures hovered around 28 degrees and winds were between 5-10 knots. Underwater viability was excellent and there was an abundance of marine life to be seen and enjoyed.
Chinese New Year 2016 – February 8 – 15
Chinese tourism is booming in Australia and last year (12 months to November 2015) visitation tipped over the one million milestone for the first time ever. Chinese New Year in particular is a busy time for tourists across the country, including on Cairns' Great Barrier Reef.
Indeed, Hong Kong Airlines have scheduled a series of special charter flights to cater to this demand. In Cairns it is anticipated that 35,000 plus Chinese guests will visit the region during the Chinese New Year 2016, which runs 8 – 15 February 2015. If you plan on visiting Cairns during this period, book ahead to secure your Great Barrier Reef experience. There will be lots of other special events and activities on for you to enjoy.
Easter on the Great Barrier Reef 2016
Easter on the Great Barrier Reef is awesome. Traditionally, this is another busy time of year in Cairns. The hotels and boats fill up fast. Easter dates for 2016 are as follows: Good Friday 25 March | Easter Saturday 26 March | Easter Sunday 27 March | Easter Monday 28 March. If you are planning to visit the Great Barrier Reef at this time, then again, we strongly suggest booking ahead to secure your place.
Cairns Dive Adventures are the Cairns Great Barrier Reef dive and tour professionals. We book day trips, liveaboard trips and dive courses, from one day to seven days. For more information on the best tour for you, contact us today on +61 7 4041 1638 or email reservations@cairnsdiveadventures.com
Picture is thanks to Down Under Cruise and Dive
Click the links below to find out more.
Can't decide? We have personally been on every Cairns reef and diving trip. We can help you choose the best tour, to suit your experience and budget.
FREE UNDERWATER CAMERA HIRE*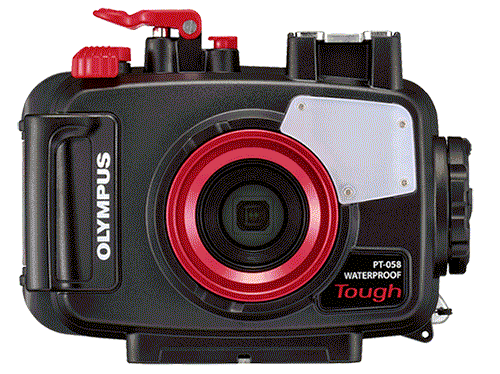 Spend over $550.00 AUD on your Great Barrier Reef tour with us and receive the latest Digital Underwater Camera Hire. Take amazing High-Resolution images and 1080 HD Video.
Not available for any tours to the Islands as fine white sand damages the seals on the cameras and makes them leak!
You need to come into our shop located on the Cairns Esplanade the day before departure to pick up the camera before 5:30 pm. You also need to supply your own SD Camera Card and drop the camera off back at our shop before 5:30pm.
Please Remember there is no other way to collect our cameras! All passengers must come into our shop the day before departure day before 5:30 pm.